The catamaran with a width of 7.6 meters and a draft of 1.1 meters was designed with an emphasis on speed characteristics.
Dongara Marine, an Australian-based shipyard, has completed the construction of the 25.2-meter catamaran La Belle Cherie. The vessel was launched last November after being commissioned in 2020.
Designed with speed in mind, she has a beam of 7.6m and a draft of 1.1m. The hull is made of aluminum and composite materials. Thanks to the expansive fuel tank volume of 19,000 liters, the Kataraman is capable of navigating up to 800 nautical miles.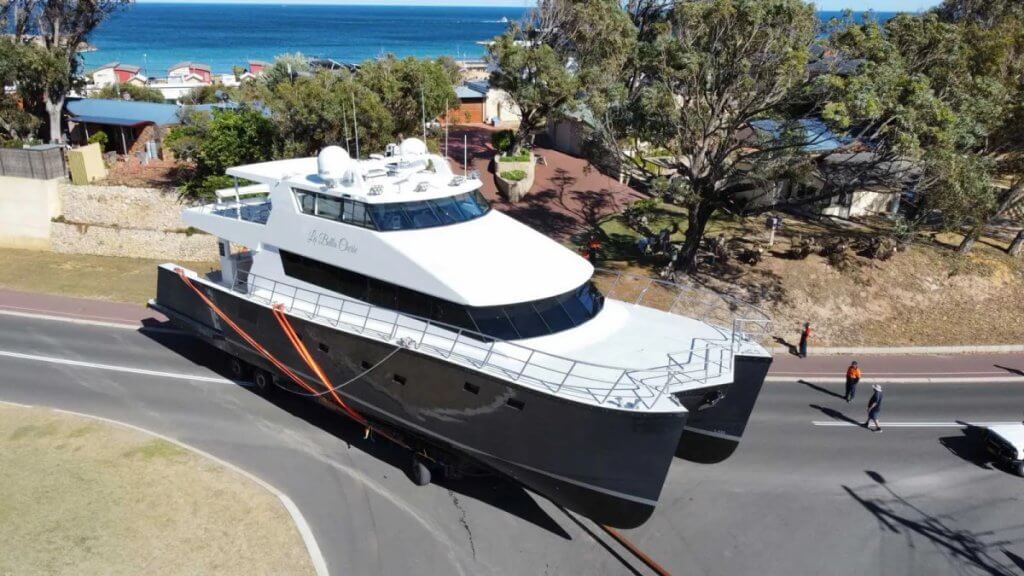 She can accommodate up to 10 guests with a crew of two. The owner's stateroom is the entire width of the yacht's hull, and there are two guest cabins in each hull.
La Belle Cherie is designed by Southerly Designs, Australia. Neutral colors dominate the interior. There are spa areas on the upper deck and a swim platform between the hulls.