The new creation of Richard Matthew, founder of Oyster Yachts, is a superb racing yacht capable of challenging the TP52 class.
The design of the new rider allows it to be used for both coastal sailing and sea travel. The Oystercatcher XXXV will also be suitable for racing, including events such as the Rolex Fastnet, North Sea Race and possibly the RORC Caribbean 600.
The length of the vessel is 15.85 m, with a width of 4.96 m and a draft of 3.60 m. The low sides do not provide protection from oncoming waves and the developers have put a lot of effort into preventing water from getting inside. For example, the bow hatch is equipped with a pneumatic seal, and the halyards run below deck in special sealed tunnels.
The body of the Oystercatcher XXXV is built from carbon fiber and is able to withstand significant loads. According to Jeff Stock, co-founder and director of yacht builder Fiber Mechanics, "This is the most you can expect when you board a seagoing vessel."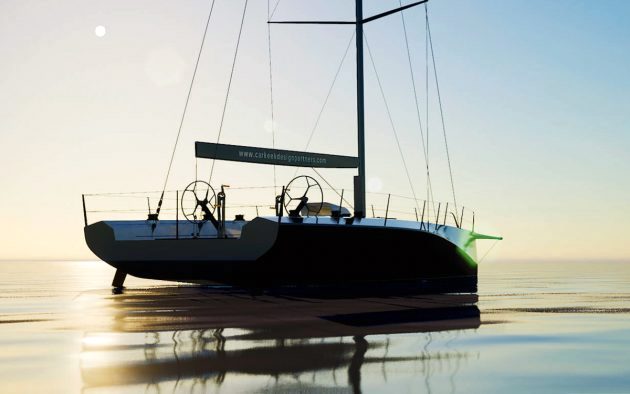 During the creation of the yacht, a lot of attention was also paid to weight reduction. Thus, it is stated that the total weight of the composite elements of the interior, not counting the beds, is only 8 kg. It is important to note that the design is thought out in such a way that each team can adapt the vessel to their needs without much effort. Oystercatcher XXXV is expected to be an excellent platform capable of satisfying a wide variety of requests.
The creation of the Oystercatcher XXXV is now in full swing. The yacht is expected to be launched at the end of April 2021.