The new yacht is a balance between customization, innovation and efficiency.
South Africa-based Southern Wind has unveiled interior renders of its new 35-meter hybrid yacht SW108 Hybrid. Created by Nauta Design and Farr Yacht Design, the interiors reflect an "elegant, sophisticated and warm" design.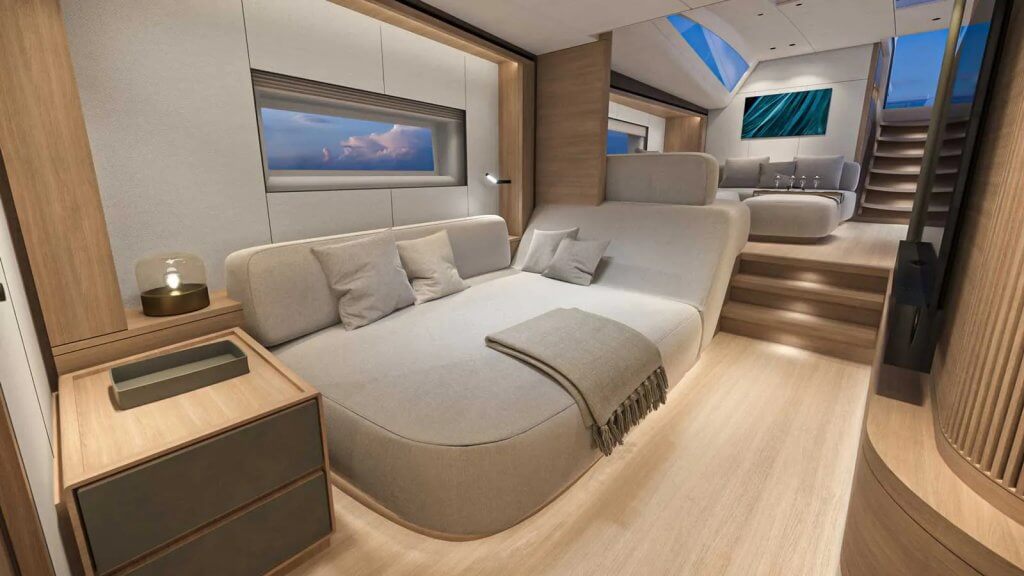 The yacht's interiors are filled with calm tones, focusing on the customer's wish to get a "different" design from the usual bright panels. SW108 Hybrid also received a unique integrated lighting system from PSLab.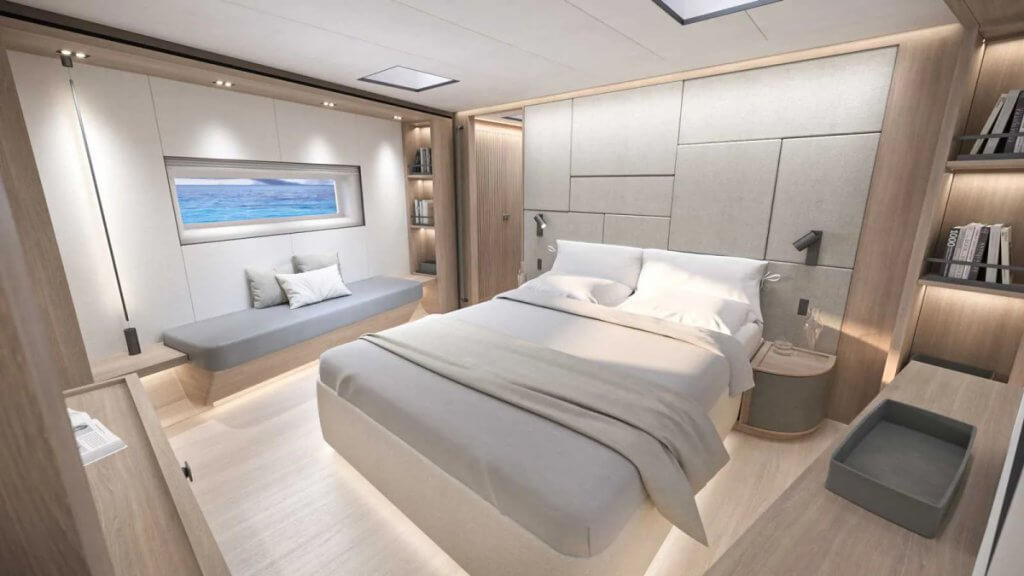 The concept vessel was first unveiled in the spring of 2021. This will be the first yacht in Southern Wind's portfolio to feature a modern "Smart Custom" design concept focusing on upscale details.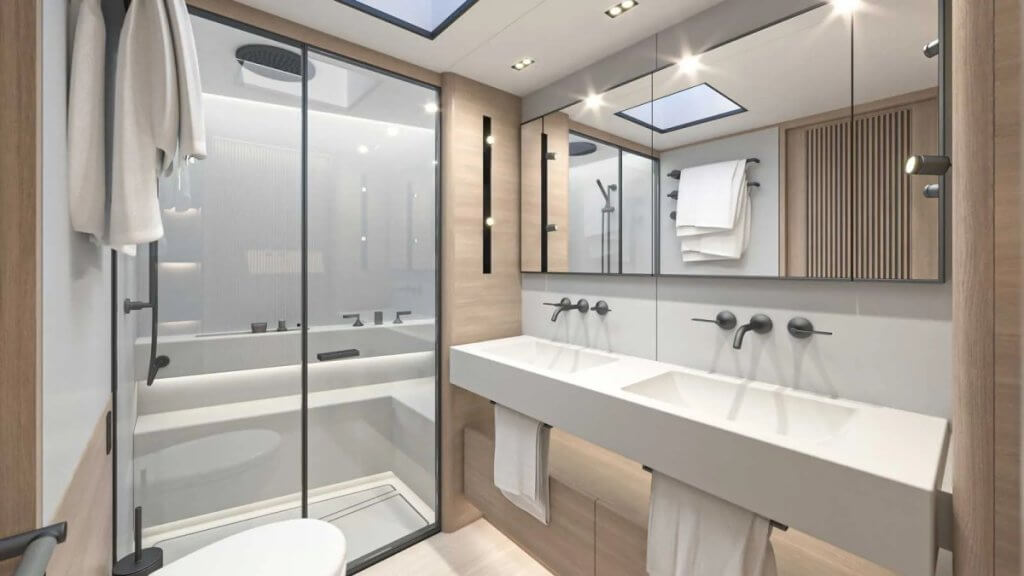 The first yacht in the new series is expected to be launched in late 2023. SW108 Hybrid will be fully IMO Tier III compliant. The vessel is propelled by a diesel-electric hybrid propulsion system capable of operating in three modes. In particular, for anchoring and maneuvering, the yacht can work in silent mode, powered by the battery. In drive mode, a diesel-electric hybrid mode is activated. Finally, the propellers can also be used as a hydro generator in sailing mode.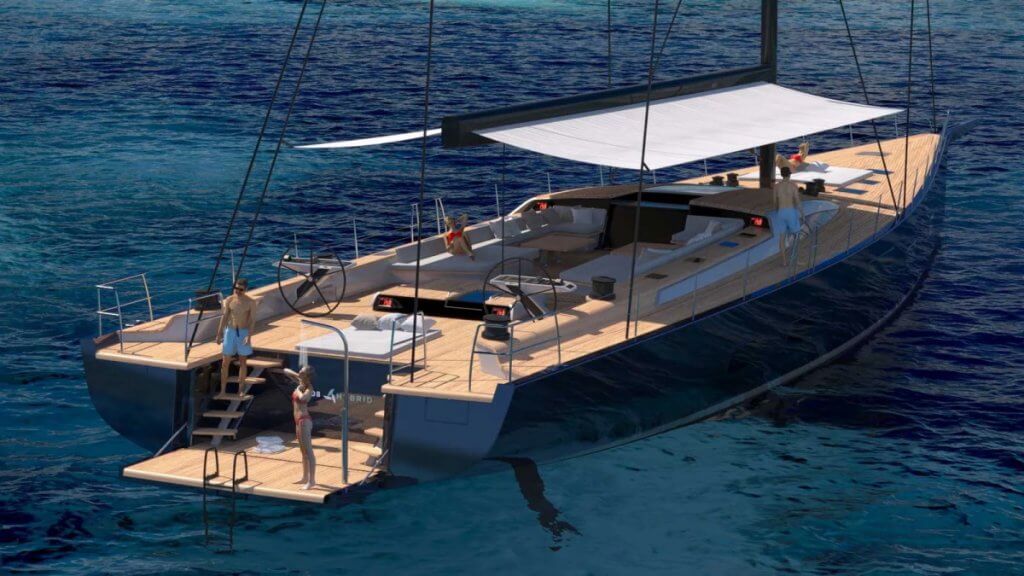 The new yacht will feature a seamless layout, functional connection between rooms, and a vast beach club aft. The spacious garage will be designed for a tender up to 5 meters long.