The exploration yacht Adastra is a perfect example of what a luxury vessel should be for true adventurers. 
The graceful trimaran has been plying the waters of the world's oceans since 2012. And wherever this 42.6 m (139.7 ft) long vessel appears, it inevitably attracts attention. Opinions are expressed very different, admiring and frankly negative, but Adastra leaves no one indifferent.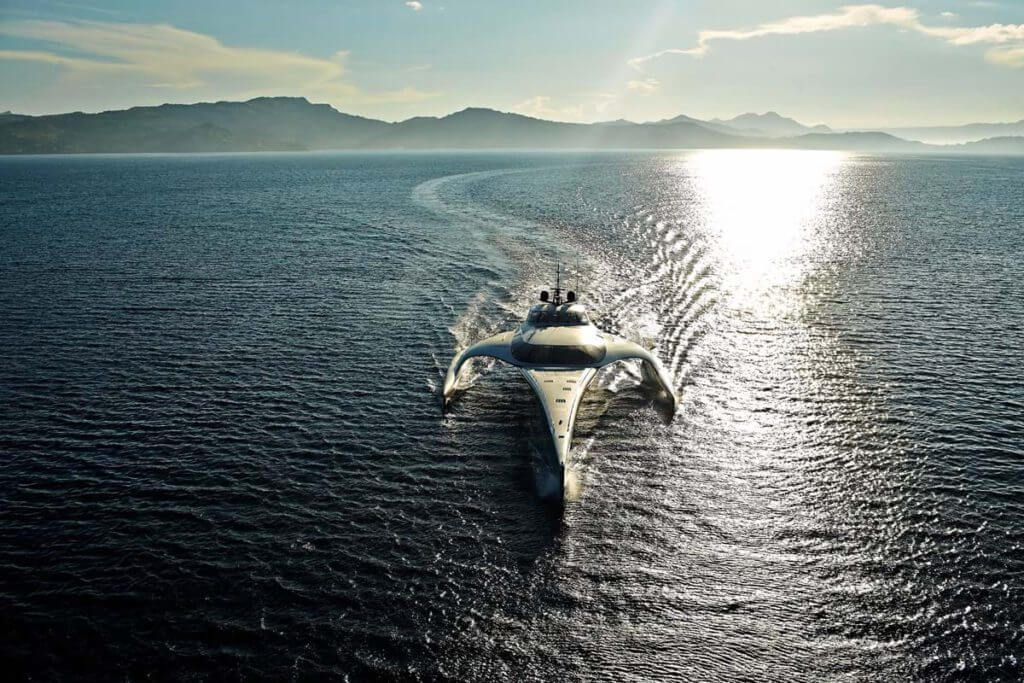 According to the owner, who wished to remain anonymous, Adastra's original purpose was to "cross oceans and explore the world." However, the exploration mission of the yacht is limited to exclusively warm waters, because this trimaran is not designed for ice, but for the exploration of tropical islands and remote lagoons. A shallow draft of 1.2 m (3.9 ft) allows penetration even in shallow water.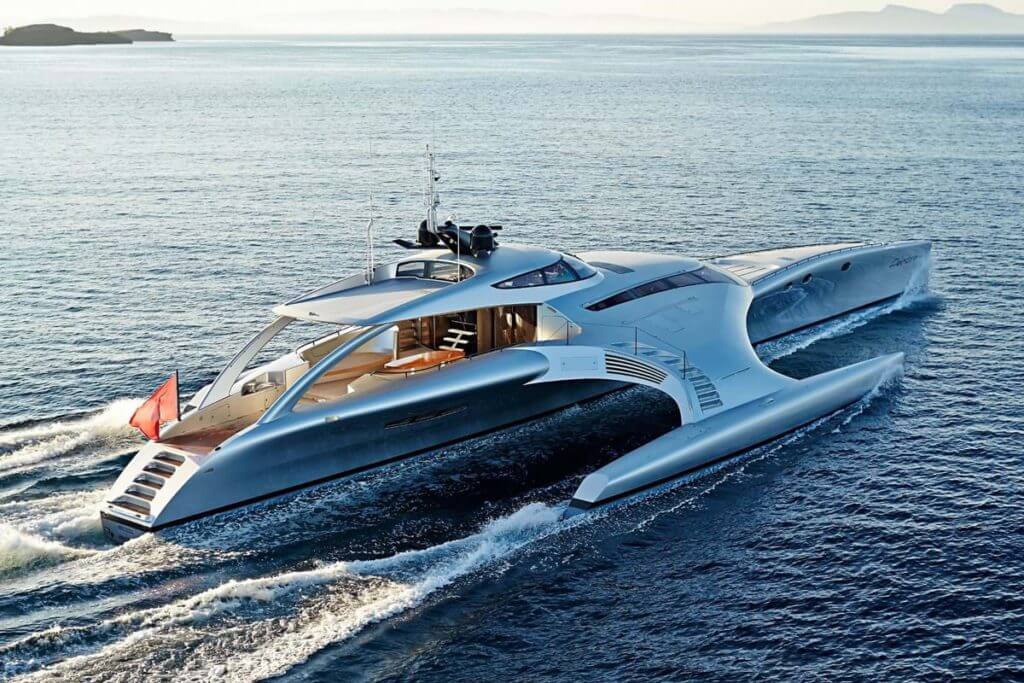 "Adastra is more than what we think about when we talk about exploration yachts," says Ian Sherwood, broker for megayacht rental and sales company Burgess Yachts. A big advantage of the vessel, he says, is its ability to penetrate barrier reefs, rivers and tidal pools where large yachts, which are often just isolated luxury, cannot go. And this means that being on board such an "explorer" you can get a much more interesting and exciting experience. And the owner of the yacht has indeed already repeatedly used it to visit all sorts of hard-to-reach places, such as the Fulaga lagoon in the southern Lau group in Fiji.
The Adastra has an impressive 10,000 nautical miles and can cross the Atlantic twice before needing to refuel (there simply isn't enough room on board for the provisions needed for such a long voyage). The maximum speed of the vessel reaches 22 knots, and thanks to the stable multi-hull design, it can be maintained even in heavy seas.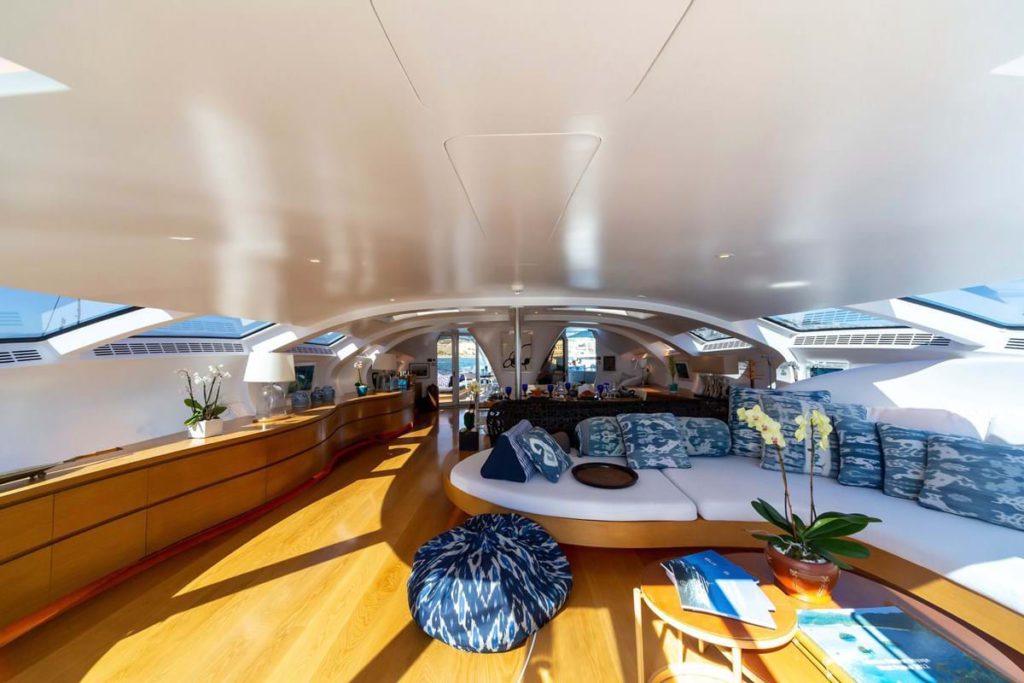 The interior of the yacht is no less original than its exterior. Contrary to expectations, there are no special luxuries here, only the bare necessities, including the main cabin, two guest cabins, a living room, a dining room and crew quarters. After all, Adastra was created specifically for adventure, and not just for comfortable swimming or noisy parties with dozens of friends and acquaintances. Although, thanks to the large width of the rooms with many curved lines and developed natural light, it seems that the yacht is larger inside than outside.
It remains to tell only that the cost of Adastra is an impressive 12 million dollars. But given the uniqueness of this vessel, this amount does not seem too much. The trimaran was created by McConaghy Boats, which has been building yachts for over 50 years.