Design studio Ricky Smith Designs presented the concept of a new 60-meter megayacht Iridium 60 research type, which has become the perfect combination of luxury, practicality and functionality.
The novelty is an ice-class explorer with an inverted bow. The vessel is available in two versions. The first is equipped with an open area on the aft deck, which is capable of receiving two helicopters for landing, and, if necessary, transforming into a dance floor, a studio for sports, entertainment or recreation.
The second version received an extended aft section for the location of one helicopter in a closed hangar and an open area for landing a second helicopter. Both modifications contain two boats inside garages.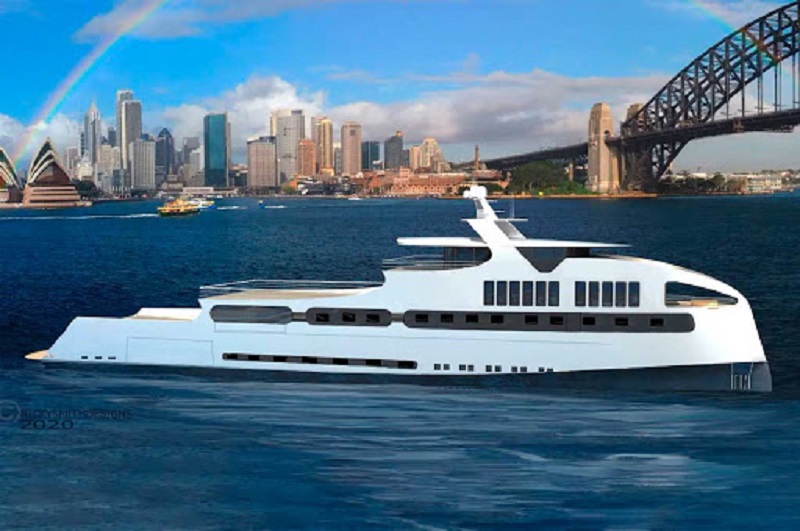 The ship's width of 13 m provides a large living area. The main deck houses the master suite, two VIP suites and six guest cabins. There is also an indoor pool and a gym.
The upper deck is equipped with everything you need for a pleasant stay and entertainment: a wine cellar, a bar, a cinema, a library and even a business center. The lower deck has cabins for 24 crew members, a galley and several storage areas.