The 37-year-old star of the television series "Tatyana's Day" Natalya Rudova, during a sea voyage on a yacht, was naked and demonstrated the virtues of her beautiful, toned figure.
The popular Russian actress is currently relaxing in a sunny resort. Using the moment, the girl made a stylish photo shoot, choosing for her a rather defiant and frank look.
Natalia appeared on the deck of a pleasure boat in a beautiful short dress with a pattern of white flowers. Instadiva took off the top of her dress, tying the straps in front, and showed her abs, remaining in a small snow-white bra that harmoniously emphasized her ideal forms.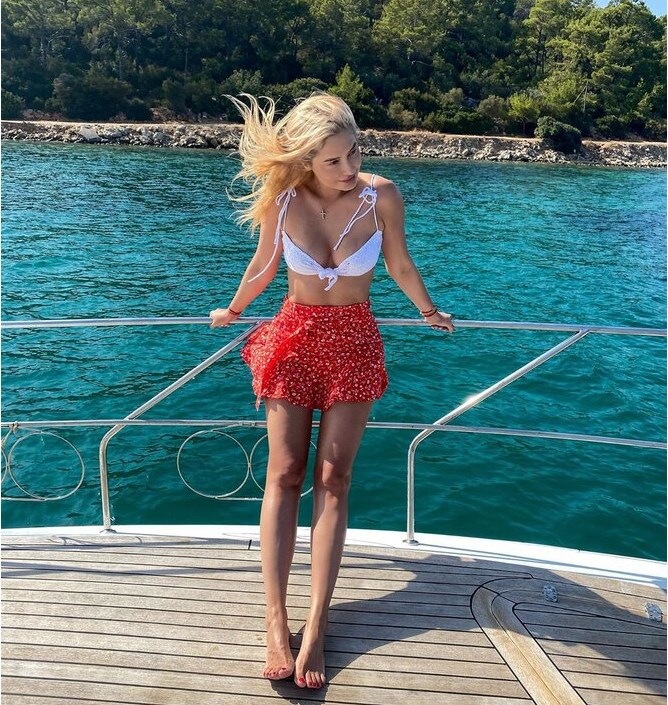 In front of the camera, Rudova appeared without makeup and spread her golden curls. The girl took an amazing pose - she leaned on the railing of the yacht, slightly extended her long slender legs and closed her eyes, which gave the film star an even more impressive and spectacular look.
Under the picture, Natalia left a touching comment: "This is your most beautiful life, and you have only one. Thanks".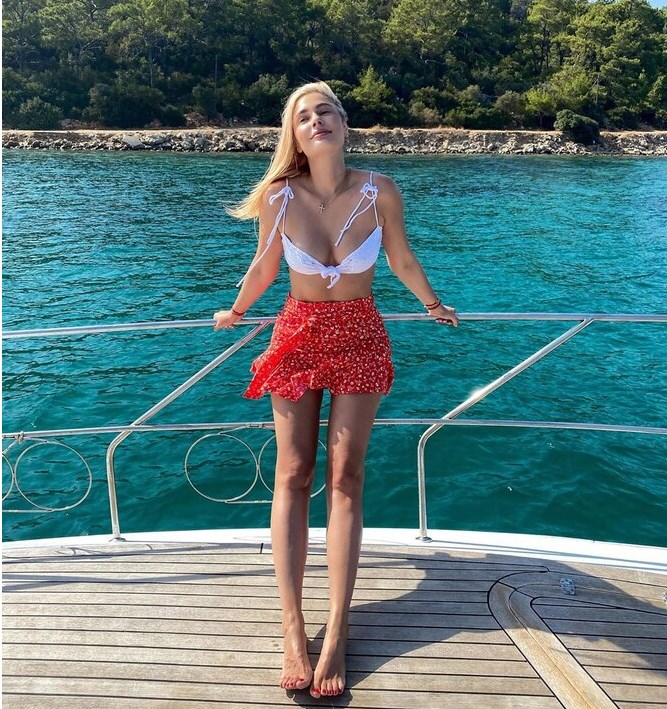 Seeing the seductive photos, the fans of the star did not skimp on enthusiastic comments: "You are super!", "You are so sexy", "Goddess!", "Stunning legs", etc.