A businessman, heir to an aristocratic family, a popular blogger, known online as the "dancing millionaire", Gianluca Vacca, at the age of 52, became a father for the first time.
25-year-old bride Vacca - Sharon Fonseca gave him the long-awaited first child.
The blogger spoke about this significant event on his Instagram account with 18 million followers on October 27. On the eve of Vacca posted a video from the delivery room, in which he and the mother of his child are dancing. At the same time, the bride of the millionaire during the filming of the video was already on a drip and was preparing for childbirth. A few hours later, the long-awaited meeting of the father with his daughter, who was named Blue Jerusalem Vacca, took place.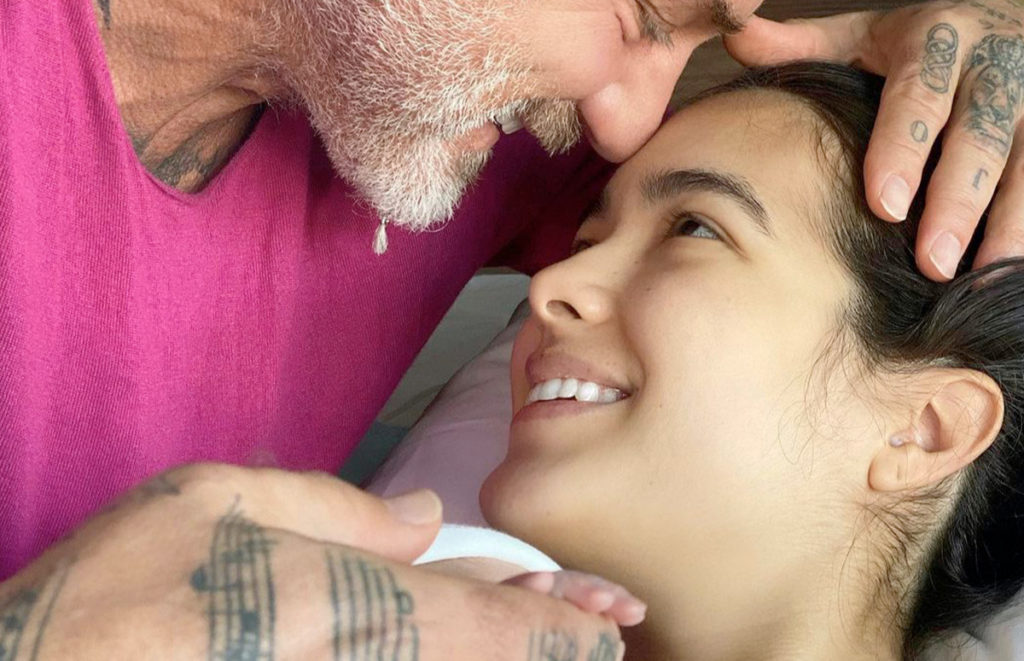 Recall that 52-year-old Gianluca and 25-year-old model Sharon have been together for more than three years. Wakki gained wide popularity thanks to his incendiary dances, which he regularly posts on Instagram.
According to the millionaire himself, he receives income from the family business Industria Macchine Automatiche, so he has the opportunity not to work, but only to enjoy life surrounded by charming beauties.