The new yacht, as proposed by the British Prime Minister, could be named after the recently departed Prince Philip.
Boris Johnson has once again stirred up controversy among the British public - this time with his proposal to build a new royal yacht. The estimated cost of construction, according to the calculations of the Ministry of Defense of the country, is about 200 million pounds sterling or 278 million dollars.
By building a yacht, Johnson proposes to honor the memory of the recently departed Prince Philip by naming the ship after him. Also, such a project, according to the Prime Minister, will "sell Britain to the world", improving the country's image in the eyes of the foreign public.
The cost of building a yacht caused outrage among many political and public figures who actively criticize the current state of the monarchy in the UK. Also significant controversy is the fact that the maintenance of a luxury yacht, if it is nevertheless built, taxpayers will have to spend significant amounts annually.
Talk of a royal yacht has a long history. So from 1953 to 1997, the royal family traveled around the world on the Britannia yacht. Britannia cost about £11 million a year to run during this period. This five-story yacht was referred to in the press as the "Queen's floating palace", she was distinguished by her elegant and luxurious design, and the number of personnel involved in her maintenance was more than 240 people.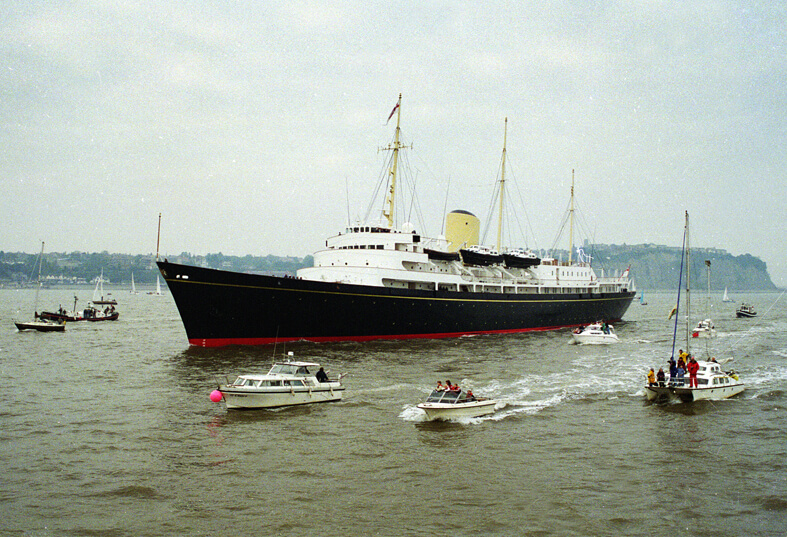 However, in 1997, the country's parliament stopped funding the yacht and removed it from service. Too high maintenance costs were named as the main motive for this decision.
The same question resurfaced in the current situation. In addition, there are doubts that the queen would approve such a project and use her late husband's name for it. Despite the fact that the Queen in the past loved to travel on a yacht and even shed a tear at the decommissioning ceremony of the Britannia, in the current situation, she may not support such an undertaking. 
Queen Elizabeth II and Prince Philip - photo: depositphotos.com.