The gleaming 48m sports yacht is the first model in the super-innovative Supersport series.
Each superyacht in itself is one of the main symbols of wealth and luxury. But what about the "golden" yacht of 48 meters in length, which, thanks to its spectacular appearance, becomes the center of attention in the world's best marinas? Obviously, we are talking about Khalilah - the ship of the Russian oil tycoon Alexei Gulobovich.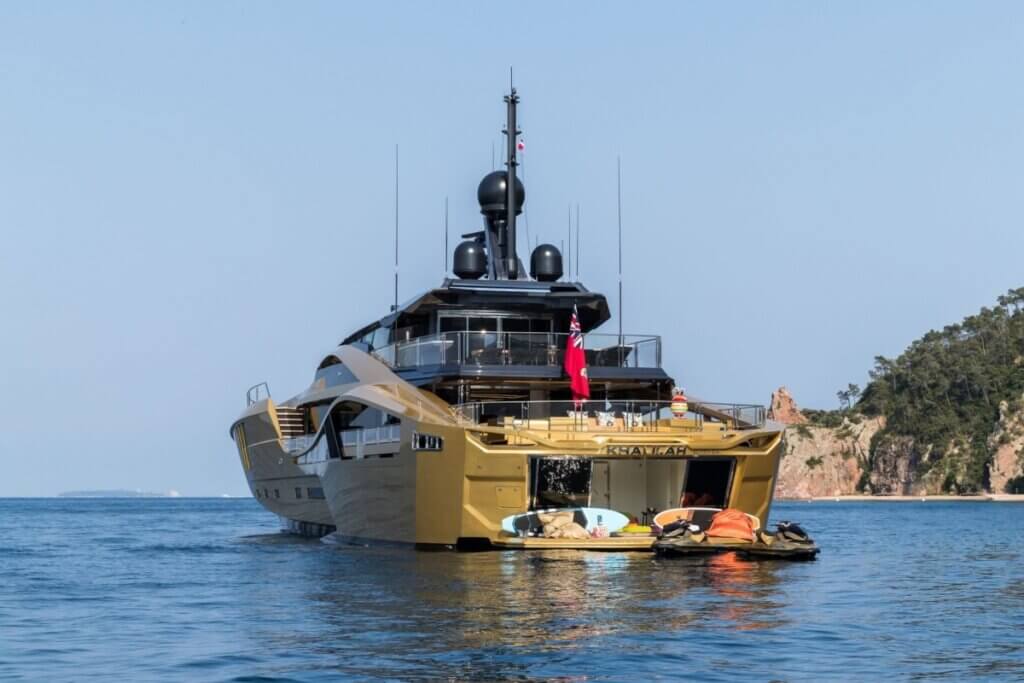 Created by the US shipyard Palmer Johnson, the superyacht was launched in the summer of 2014. The ship's hull, made of composite materials, was built in Norway, at the shipyard Brødrene Aa, which specializes in high-speed ferries. Palmer Johnson specialists, having received the case, installed the mechanics, electronics, lighting system and created an individual interior. As a result, the brilliant yacht became the first model in the super-innovative Supersport series.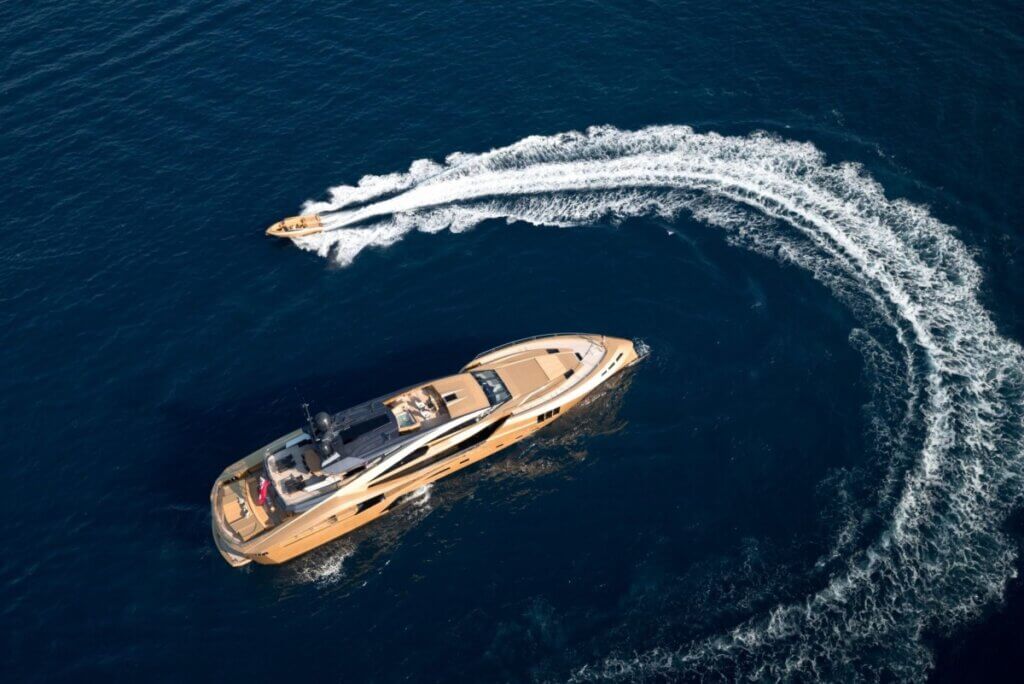 The vision of the designers from the very beginning had a clear and bold goal: to create a superyacht that does not compromise between speed, efficiency, amazing comfort and increased space.
According to the concept, this new generation yacht is capable, despite its impressive dimensions, of reaching an incredible speed of 32 knots, or 59 km/h. The superyacht is equipped with two MTU 16V 2000 M94 engines with a total power of 5,200 hp.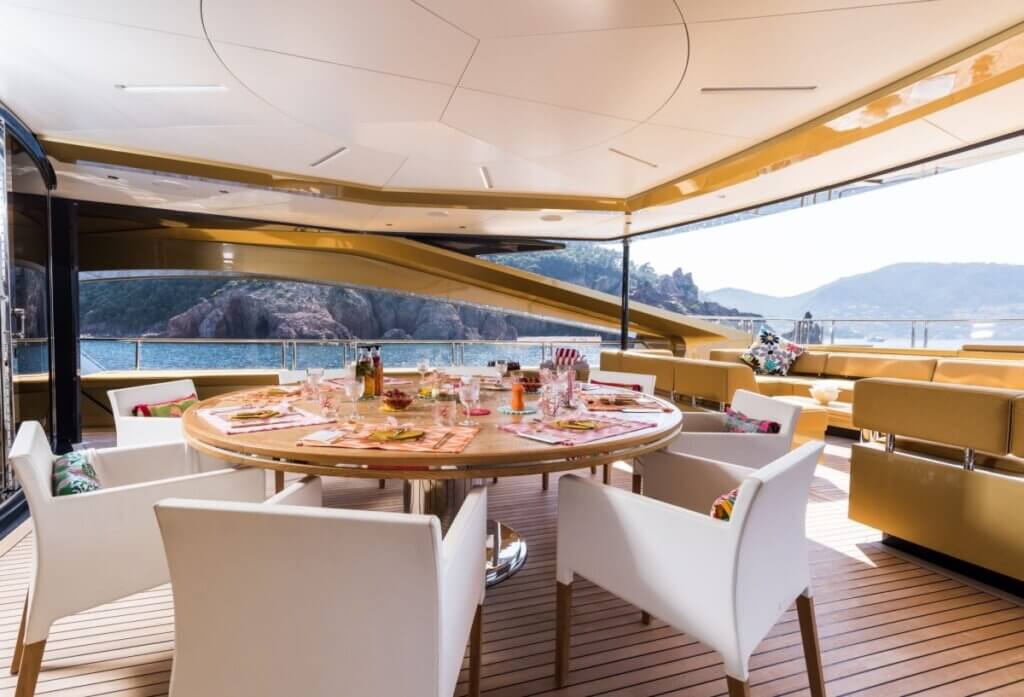 As a result, the total fuel consumption at maximum speed is about 1,000 liters per hour. However, with an additional tank increasing the total capacity to 41,600 liters, and at a flow rate of 159 liters per hour, the yacht has a transatlantic range at about 15 knots.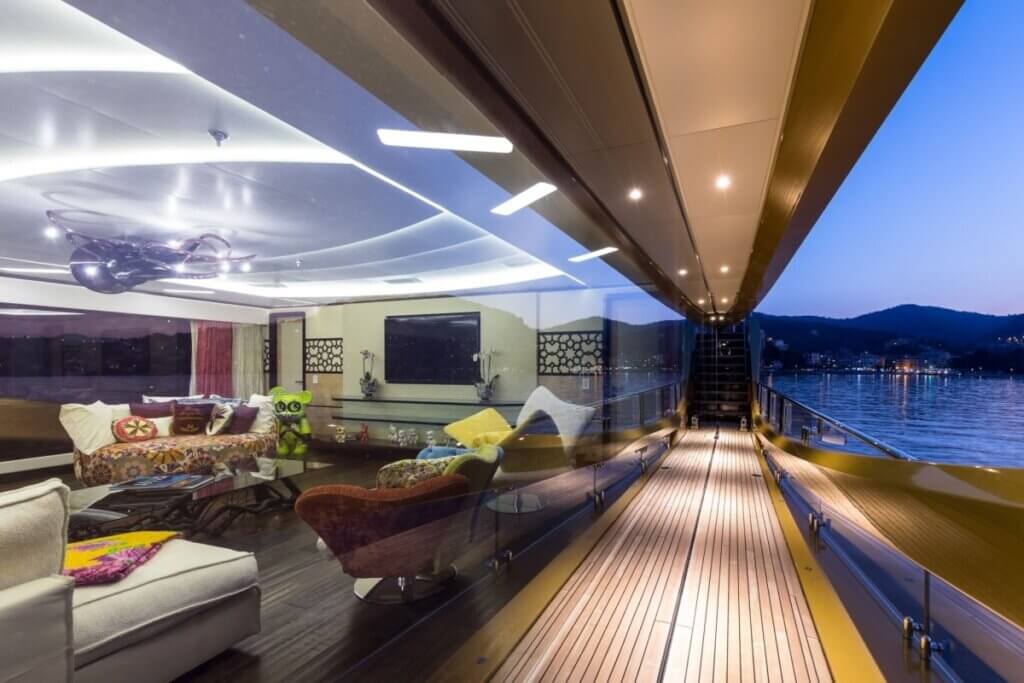 Distinguished by a unique "gold" finish, Khalilah wonderfully combines the advantages of a luxury yacht for relaxation and a truly sports boat.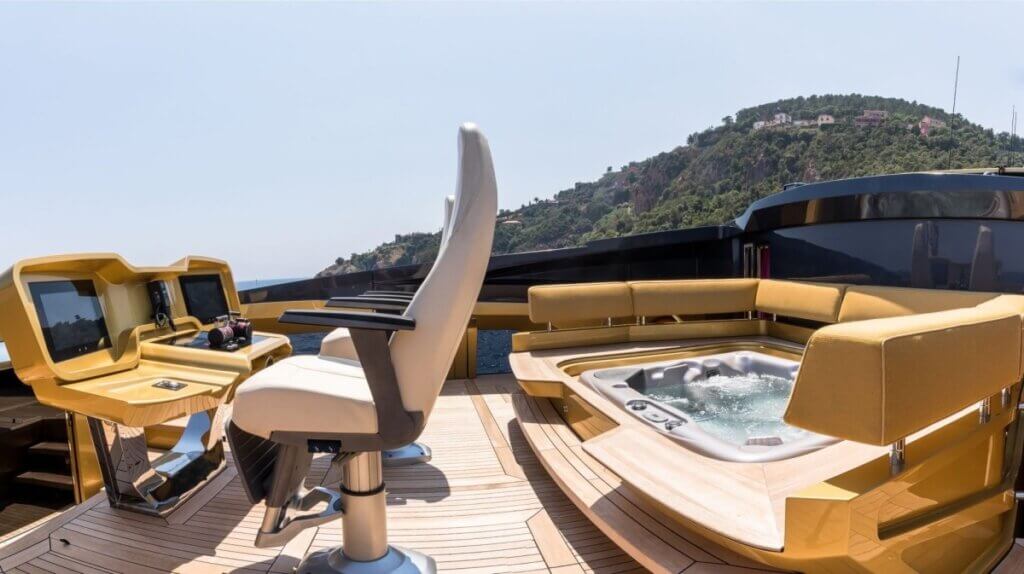 At the time of her construction, she was the largest carbon composite yacht in the world. Khalihah features a gigantic 11-square-meter aft deck for this type of yacht and the largest glass panels in the history of American superyachts. Each panel framing the superstructure at the level of the saloon of the vessel measures 6.6 by 2.2 meters.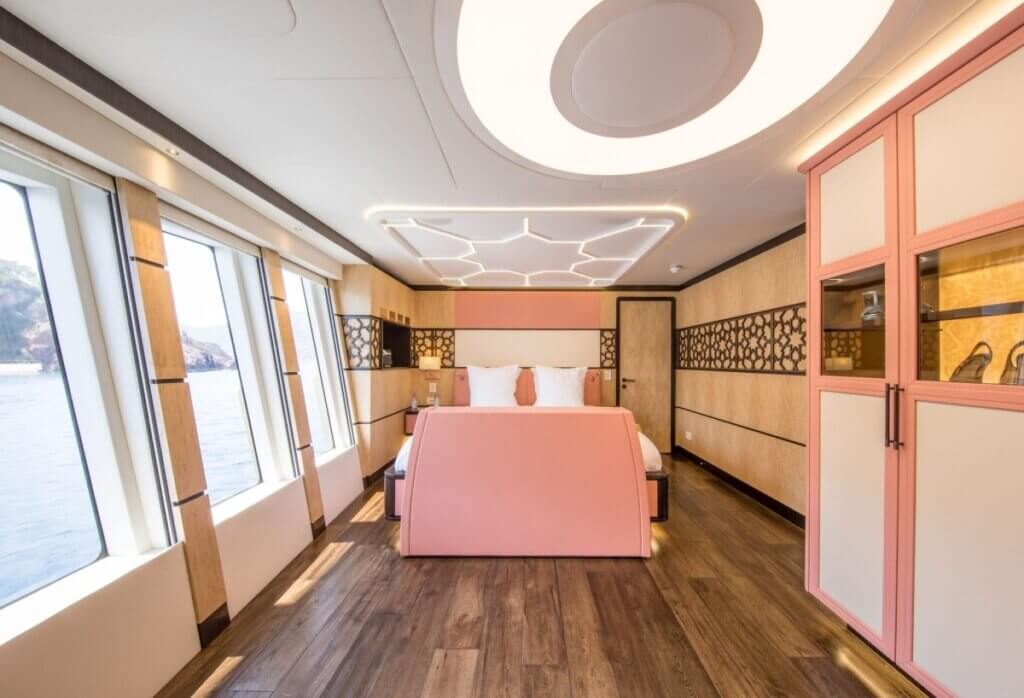 Experts compare Khalihah's owner's cabin to a room in a palace. Two master suites and three additional cabins can accommodate up to eleven guests. The ship's interiors successfully combine whimsical color combinations and luxurious materials.