The yard's team designed the exterior in collaboration with Reymond Langton and Diana Yacht Design.
Conrad Shipyard, based in Poland, has officially completed the superyacht Ace. The vessel was made to her owner after two years of construction. Ace, 44.3 meters long, is the longest yacht ever built in Poland. After completing sea trials, the shipyard owners showed the interiors of the superyacht, which is the first in the C144S range, for the first time.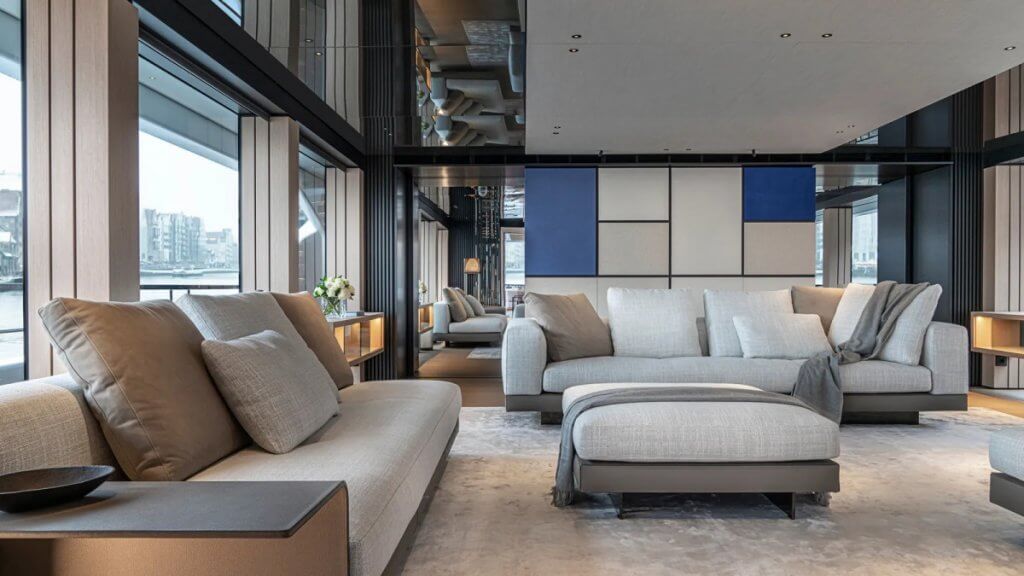 The shipyard team in collaboration with the British studio Reymond Langton and the Dutch Diana Yacht Design designed the Ace's exterior.
"Our signature undercut "rolling wave" on the superstructure reflects the sky above and the water below, simultaneously casting captivating shadows on the decks as the sun moves across the sky," said a representative of Reymond Langton.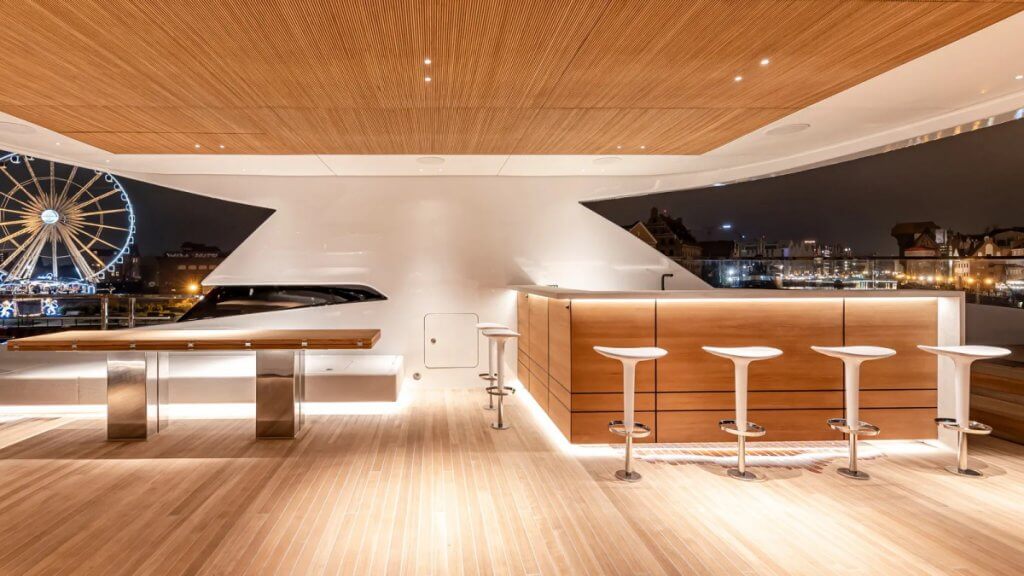 The Milan-based M2 Atelier has designed the interiors of the yacht. The interior concept is based on the philosophy "less is enough." Inside, teak wood, Lasa marble, grey leather, light-colored fabrics and metallic accents are used.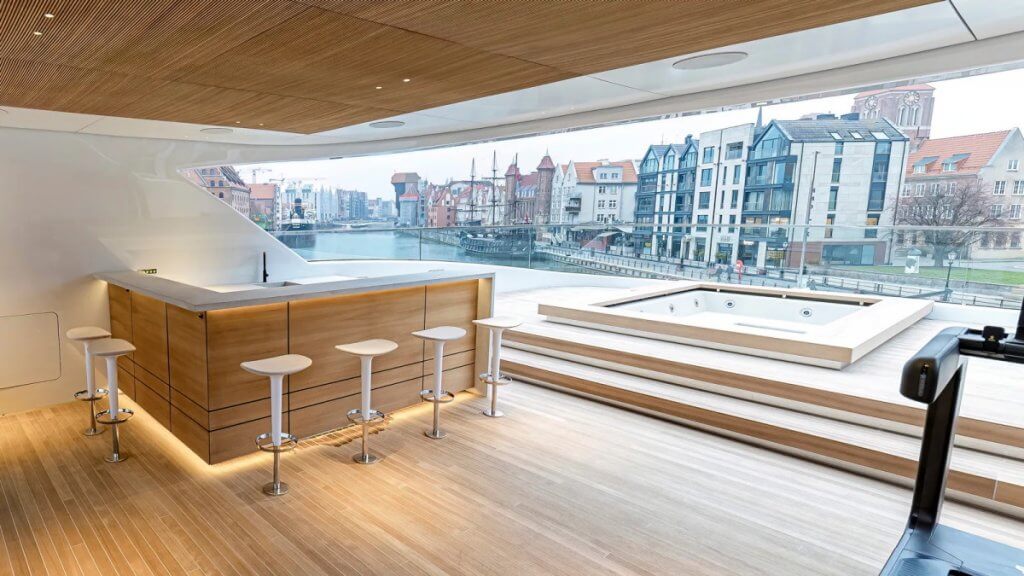 The main salon is a space with plenty of natural light, with three sofas "floating" above the ground. The asymmetrical living room with an L-shaped sofa sits above the bridge. The master bedroom has a king-size bed and the bathroom is the entire width of the yacht. There are four guest staterooms on the lower deck. The beach club, lounges, outdoor cinema, bars and infinity pool are located on the exterior decks. The garage can accommodate a 7-meter tender, two jet skis and Sea Bobs.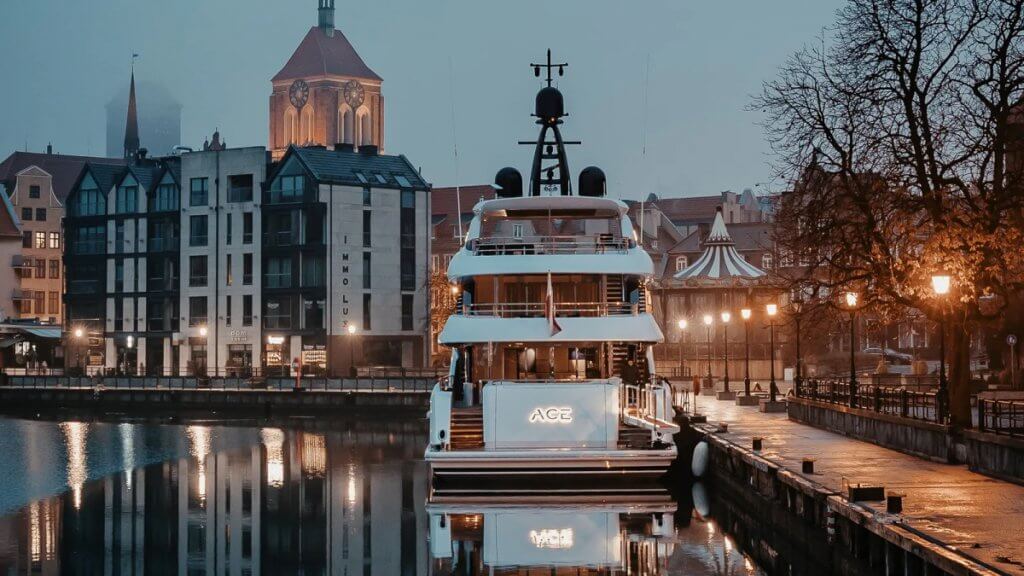 Built in aluminum, the yacht is powered by two CAT engines with a top speed of 13.8 knots and a range of approximately 5,100 nautical miles. The second yacht in the series is already under construction and will be delivered before the end of 2023.