Cantiere del Pardo has announced the acquisition of the prestigious Dutch motorboat brand VanDutch, known for its flamboyant style.
All VanDutch models will be manufactured at Cantiere del Pardo's main facility in Forli, Italy, and the plant's capacity will be increased. The acquisition of the VanDutch brand allows synergy in production and strategic development, which will strengthen and strengthen the two brands and add competitiveness.
Cantiere del Pardo has been an internationally recognized and prestigious manufacturer of luxury yachts since 1973, with over 4,500 yachts built to date. The vision of the brand is to create yachts of very high quality, combined with elegant and innovative design, and to be sensitive to new trends and market needs. With headquarters and a dedicated staff located in the heart of Italy in the city of Forlì, and a dealer network constantly expanding both in Italy and abroad, Cantiere del Pardo is now the parent company of four dynamic brands: Grand Soleil Yachts for the construction of sailing yachts up to 18 meters long; Grand Soleil Custom for the construction of custom sailing yachts from 18 to 24 meters in length; Pardo Yachts for stylish, comfortable and high performance motor yachts since 2016; and VanDutch, a northern European brand of luxury motor yachts up to 75 feet.
The history of VanDutch began in 2008 with the emergence of a brand that immediately stood out as a leader in lifestyle, design and functionality, quickly establishing itself on a global level. The launch of the award-winning VanDutch 55 in 2013 was greeted with enthusiasm by celebrities, influencers and prominent entrepreneurs.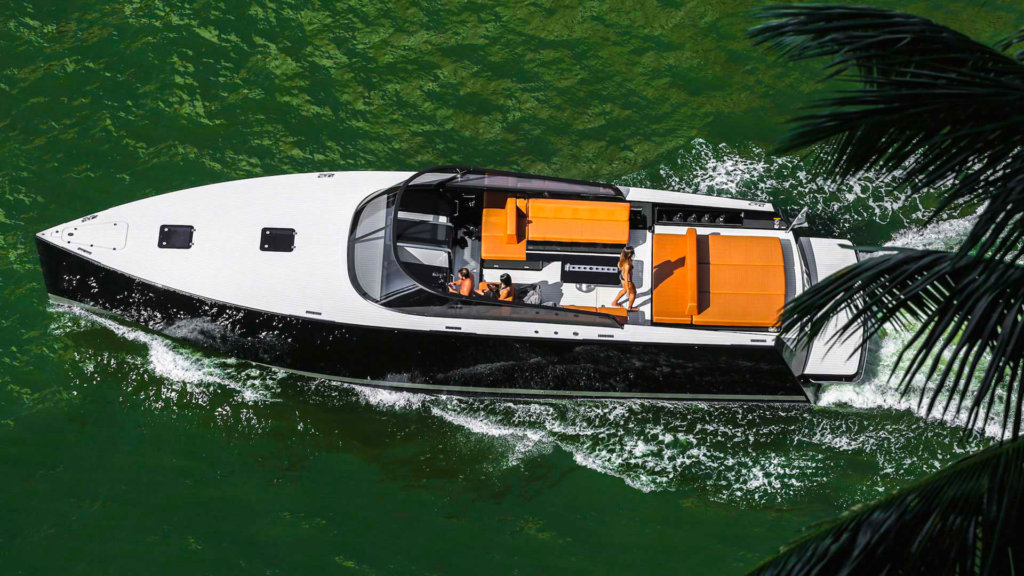 His debut immediately attracted media attention thanks to the unmistakably elegant lines of the VanDutch model. In 2020, the shipyard will have new products and special re-releases of early models, including the SYE (Super Yacht Edition) of the VanDutch 48 and VanDutch 56 boats.