Feadship's 94m eco-friendly superyacht VIVA, formerly Project 817, has left the Dutch yard for the first time.
Custom built, VIVA includes a range of ambitious features to meet all the needs of the owner - a very experienced yachtsman. The customer for the new superyacht, Viva, is said to have "chartered nearly every Feadship in the world's fleet."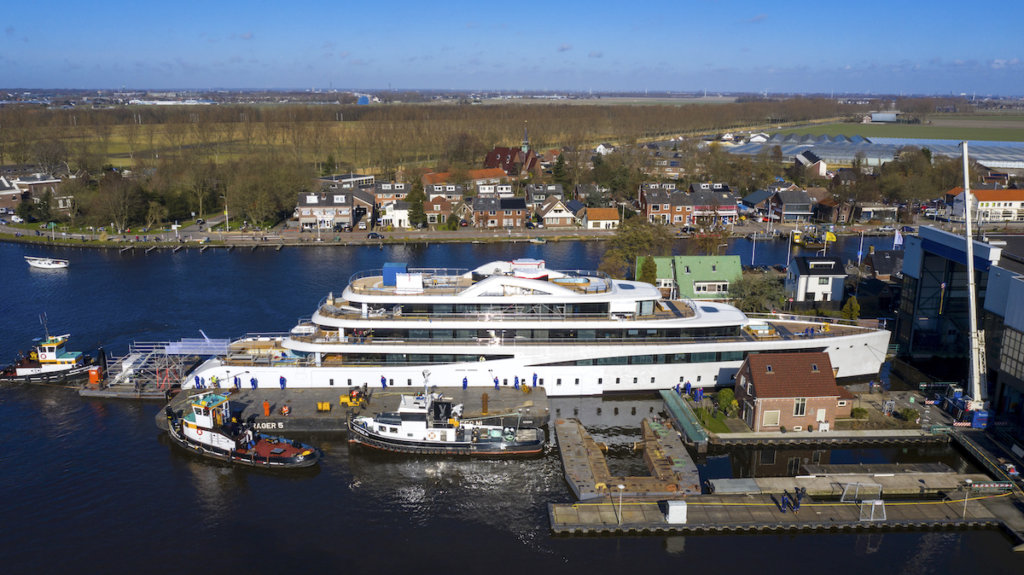 Project 817's client, who already owns a 62m Feadship, had a specific challenge to keep the new yacht's environmental friendliness at the same level as his much smaller motor yacht. As a result, the boat was equipped with large batteries, an upgraded hybrid power plant, which allows you to comfortably travel at a speed of 12 knots on electric-diesel power. On a pure "diesel" it is capable of accelerating up to 20 knots. In addition to the eco-plant, VIVA has an on-board waste treatment plant and innovative heat recovery systems to minimize energy losses.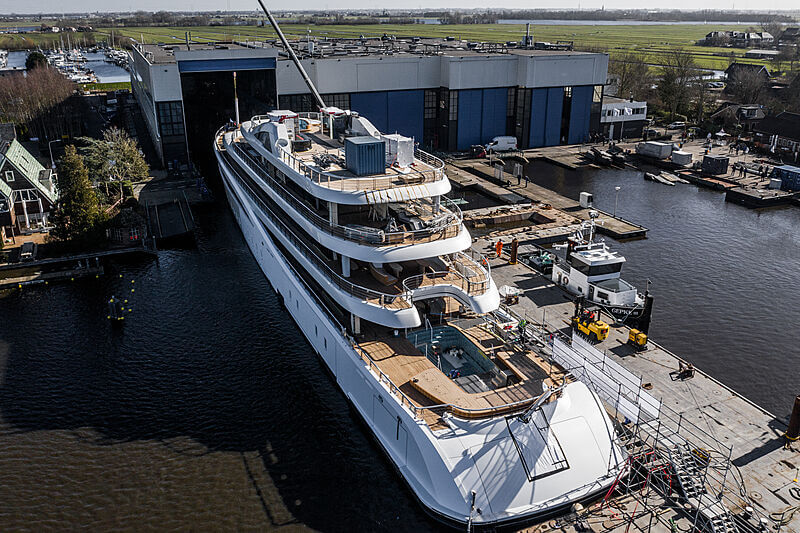 The style of the superyacht is "neat and linear". All external doors are on the same level and operate with electric sliding mechanisms, which is part of the owner's philosophy - "less is more."
Another hallmark of the latest Feadship build is the floor-to-ceiling windows on the upper decks. They play a key role in the interior of the project, described as "open beach house style" by Peter Marino Architects. The interior features efficient air conditioning technology to reduce the power consumption of the boat.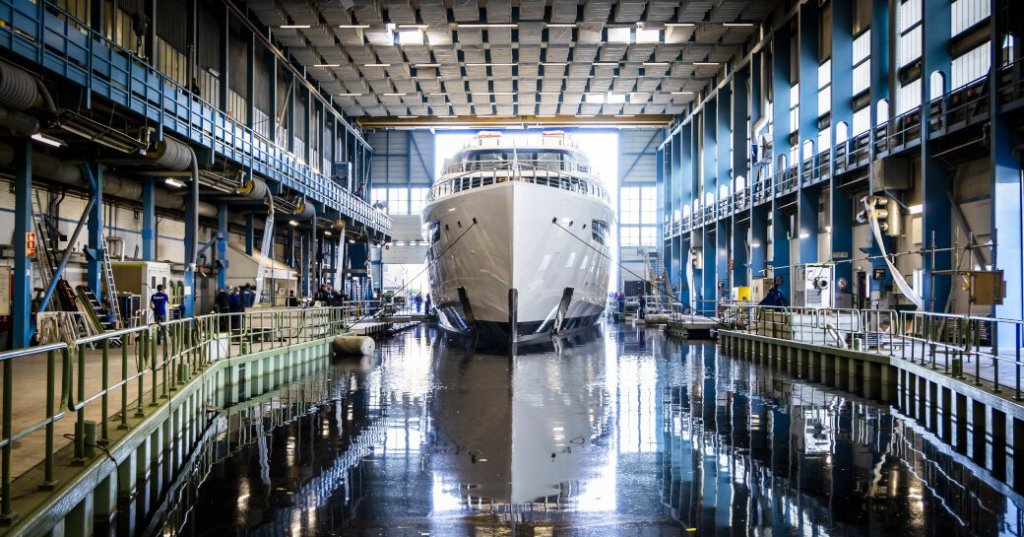 The exterior design was developed by Azure Yacht Design and Naval Architecture in collaboration with Studio De Voogt. The vessel has a beach club with a spa, a pool on the stern of the main deck and a pool with a jacuzzi in the bow.