Overmarine's Mangusta brand has unveiled a new 39m superyacht called the Mangusta Oceano 39.
In a virtual presentation, Mangusta Americas President Stefano Arlunno described the model as "an ocean-going glass villa" that embodies "the best of today's innovation, high performance and unique engineering."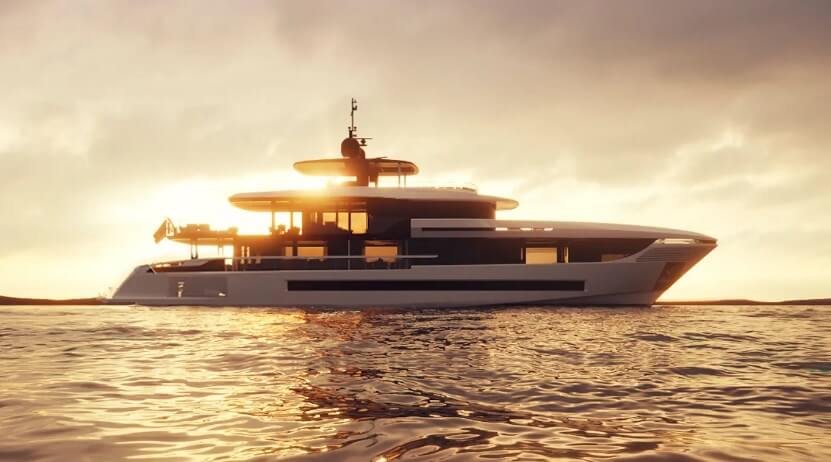 According to Arlunno, the Oceano 39 was designed with key customer requirements in mind, who requested "a platform three decks smaller than the main Mangusta 43."
The key features of the superyacht are flat decks, large external areas and an exclusive interior. In design, the interaction between all three decks is provided by the aft area of the boat, which is a "natural extension of the yacht", designed as a beach area. Guests will have direct contact with the sea through extensive use of glass, minimal superstructure, bulwarks and ceiling-length sliding doors.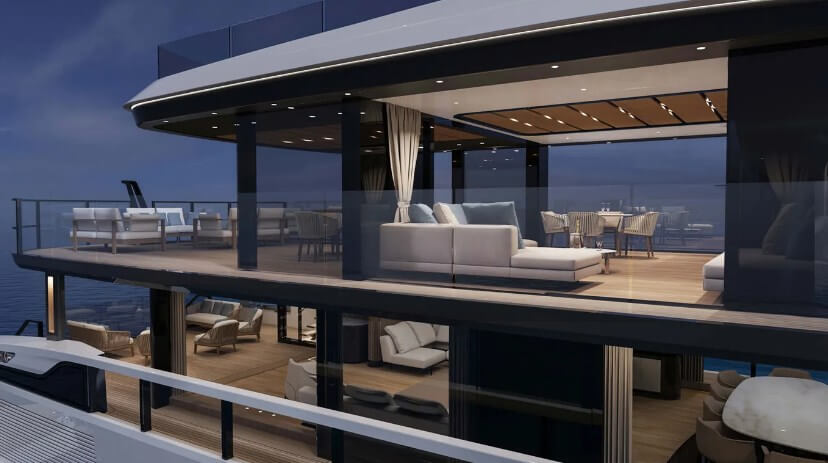 The interior design was designed by designer Alberto Mancini. It turned out to be as minimalistic, warm and cozy as possible, fully meeting the taste and requirements of the owner. Cream-coloured furniture, wicker chairs and sand-coloured surfaces enhance the yacht's openness and light. Marble countertops, a teak deck and wood paneling with atmospheric overhead lighting add to the elegant finish.
According to Mancini, the Mancini Miami penthouse style interior has a "clean, refined, unique character" based on the principle of "unsurpassed use of space."
The Mangusta Oceano 39 is equipped with a silent dual propulsion system to achieve two different top speeds - 16 and 21 knots.