InFYnito 90 was introduced in the summer of 2022.
Italian shipyard Ferretti Yachts has revealed new details of the first yacht in its InFYnito 90 series. The ship design was developed in collaboration with the shipyard's engineers and the Strategic Product Committee. The exterior design was designed by Filippo Salvetti, while the Ideaeitalia team worked on the interiors.
The InFYnito 90 is "balanced, cozy, and refined" thanks to soft lines and neutral tones. At the heart of the design is the all-season terrace in the bow of the main deck, with a hidden lounge area. It is from this infinity view that the yacht got her name.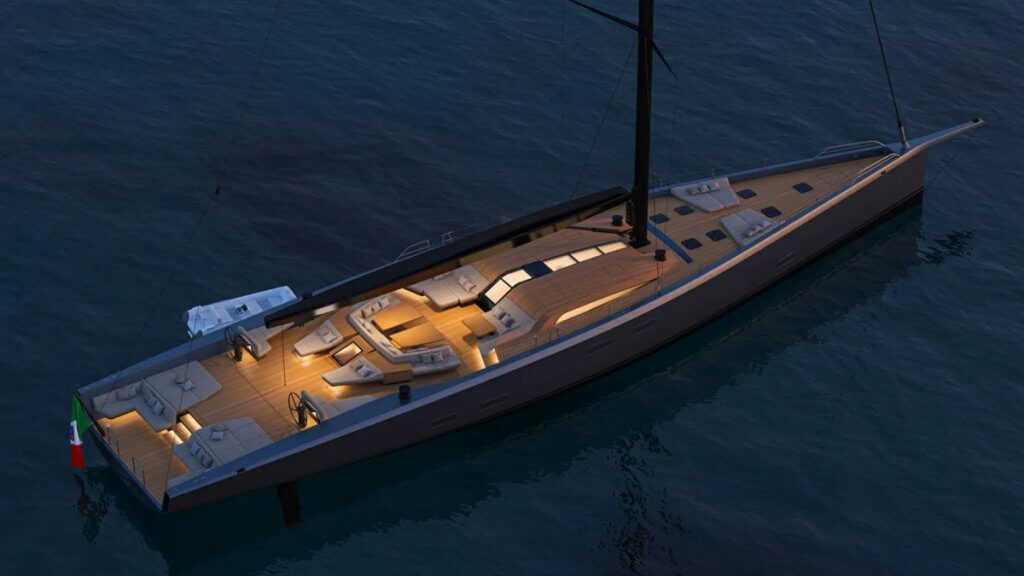 The InFYnito 90 was first unveiled in the summer of 2022, and since then, Ferretti has already received orders for the first three 26.9m yachts.
The vessel, 7.3 meters wide, features best-in-class use of space, with 100 square meters, almost one and a half times more than the main competitors. The interior living space occupies 140 square meters, 25% more than the standard. Designers also left a choice between formal and open floor plans.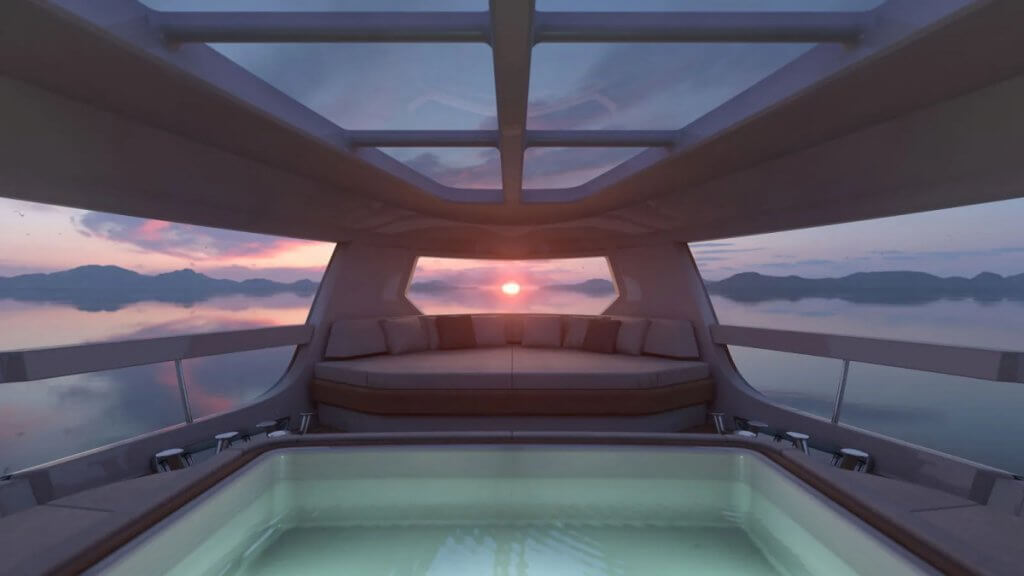 The first model of the InFYnito series gets architectural features in the F.S.E.A. (Ferretti Sustainable Enhanced Architecture) concept - a solar roof with a power generator, as well as environmentally friendly materials, including recyclable fabrics and leather.
The yacht will feature increased comfort at low speeds and high performance at speeds in excess of 20 knots. The vessel can be equipped with a pair of MAN engines that will provide a cruising speed of 17 and a top speed of 22. The range is 1,200 nautical miles at 12 knots.