Austrian shipbuilder Frauscher has unveiled the 8.6-meter 858 Fantom, an elegant cruiser that combines premium design with excellent performance.
The cruiser is a joint development of Thomas Herzer, development manager of the Frauscher shipyard and designer of the legendary 717 GT, Harry Misbauer, author of the hull lines, and the architects of the international agency KISKA, who were responsible for the complete implementation of the design.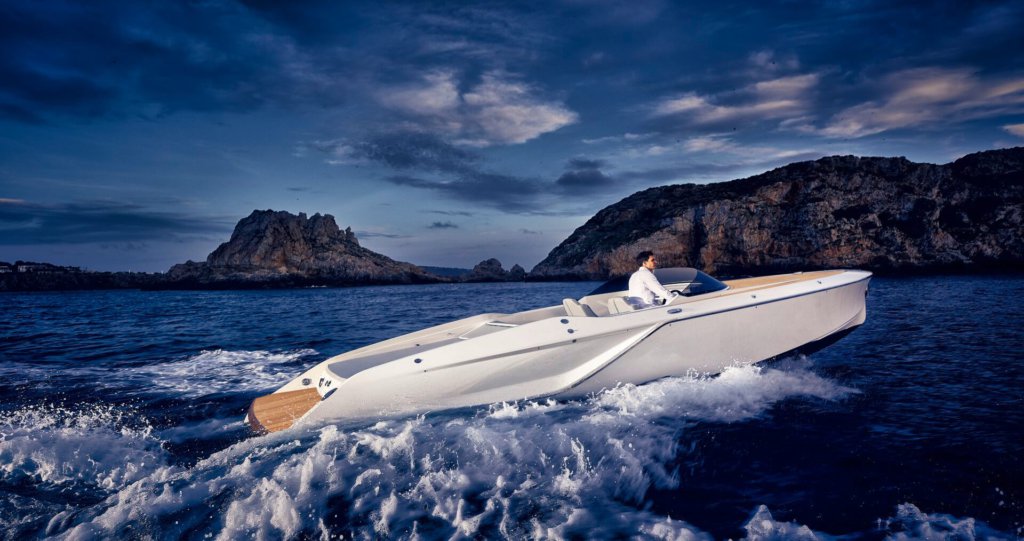 The exterior of the 858 Fantom "draws inspiration from the excellence and beauty of Italian and German sports cars." The yacht's deep stepped V-shaped hull, low vertical bow and sculpted side curves are all reminiscent of impeccable sports car style.
The boat features an exquisite teak swim deck at the stern, which is adjoined by a spacious, comfortable seating area for two. A teak gangway connects the aft end of the yacht to the main cockpit and its central protruding rudder. Two soft seats in the bow area provide additional comfort. There is plenty of space under the seats and under the cabin floor for luggage, life jackets, etc.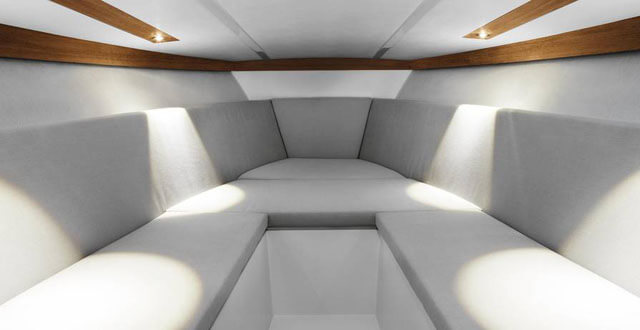 Stylish cruiser with high performance. It is powered by a Mercruiser engine ranging from 300 to 430 hp. with. with Alpha 1 or Bravo 3 speakers (depending on the wishes of the buyer).
Additionally, a toilet with a macerator can be installed on the yacht, and a shower with a fresh water tank can be installed on the bathing platform. The base model of the boat is equipped with a thruster, and as an option, you can put a Garmin touch screen on 7 inches.
Thanks to its high level of comfort, excellent finishes and high driving performance, the Frauscher 858 Fantom will satisfy even the most demanding customers.