Enrico Gobbi designed the exterior of the vessel.
ISA Yachts, part of Palumbo Superyachts, has unveiled the new 70-meter flagship Gran Turismo. The yacht has a streamlined profile in steel gray, minimalist windows and ISA's signature arches connecting the decks.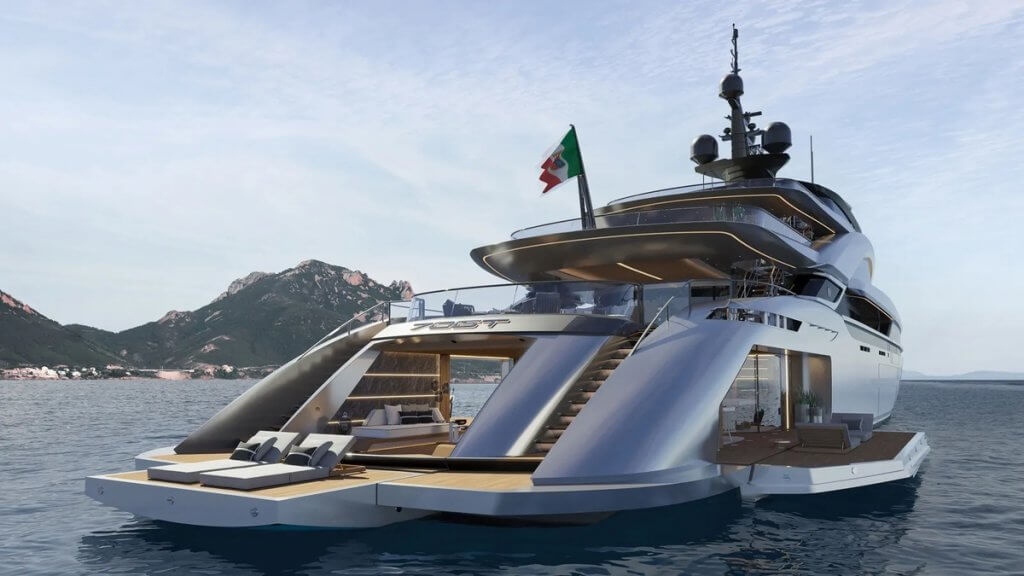 The main idea behind Gran Turismo's rethinking of its silhouette was to strengthen the yacht's connection to the outside world. The updated model was given an owner's stateroom with thin frames framing large panoramic windows.
On the upper deck, the tables became an extension of the aft deck, with panoramic views thanks to the sliding glass windows.
The interior of the Gran Turismo features a neutral color palette with marble and brass accents, while the exterior furniture features curved shapes and warm woods.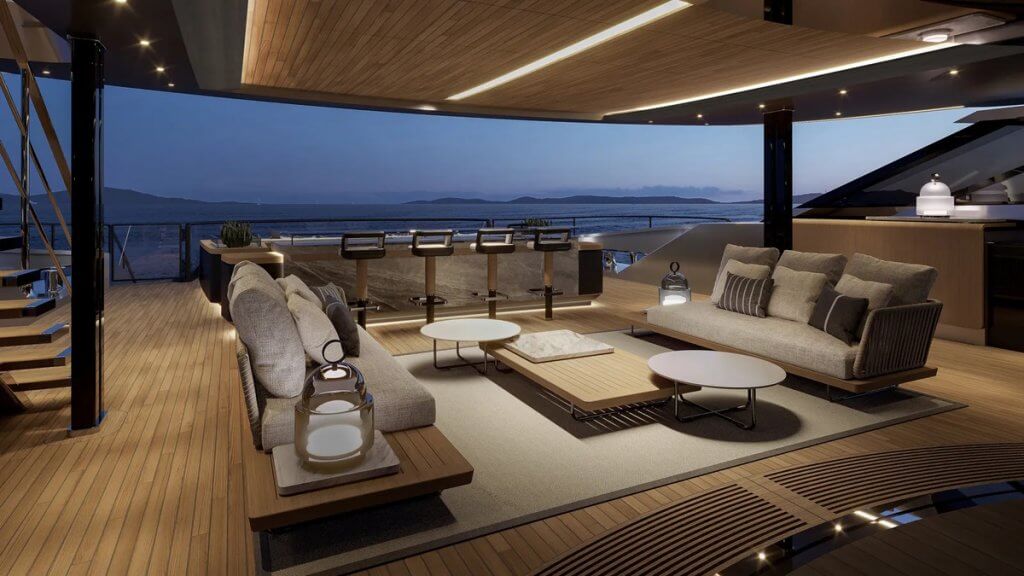 The yacht has five double cabins that can accommodate up to 10 guests. The owner's stateroom has private access to the front deck with an infinity pool. A beach club with a bar and reclining platforms is on either side of the boat.