The design and naval architecture were completed entirely by Damen Yachting.
Dutch-based Damen Yachting has announced the launching the first hull of the YS 53 support vessel. The project was created for the legendary sport fisherman Anthony Hsieh.
The yacht was launched in Antalya, Turkey. The 53-meter vessel was named Bad Company Support. It will soon join Hsieh's extensive fishing fleet.
The yacht will go on long cruises around the planet to catch fish and support marine conservation. Hsieh currently manages ten yachts and boats, and the YS 53 will be the largest in his fleet. When delivered, she will replace the 46-meter flagship, which Damen Yachting also created.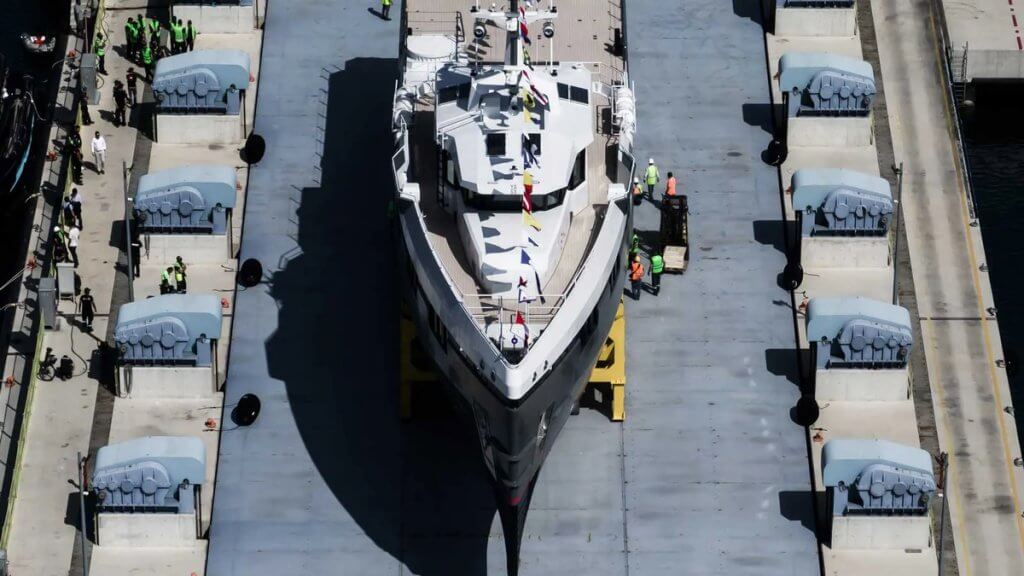 "No-one has ever done this before and I think this will set a whole new tier of adventure for future yachts people," said Hsieh in a press release. "This is a lifelong dream starting to become reality. The plans we have with the boat in future years is stunning — she will see the world! We will spend all our time on this boat to make the most of all the different luxuries and amenities she has."
The new 499GT features a 15-tonne deck roll and complies with the IMO Tier III standard, which will reduce emissions by 70%. She will have a maximum speed of 19 knots. She can accommodate 6 to 16 guests, the captain and ten crew members.