Dutch shipyard Vanquish Superyachts has begun construction on the VQ115 VELOCE, a super-fast aluminum yacht that is expected to be handed over to the customer in 2022.
The management of the shipbuilding company reports that the customer of the boat is a regular customer who likes to relax in the circle of big companies. On the VQ115 VELOCE there will be plenty of space to roam and surprise guests: the length of the yacht is 35 m, and the maximum speed is 53 knots.
The conceptual basis of the superyacht was the previous model - the 28-meter Vanquish VQ90 Veloce. The customer, together with the shipyard engineers, worked for a long time on the modernization of the boat and agreed on the idea of leaving the sharp exterior shapes, but at the same time lengthening the yacht. It was also decided to improve its driving characteristics by installing three powerful MTU-Rolls-Royce 2600 engines.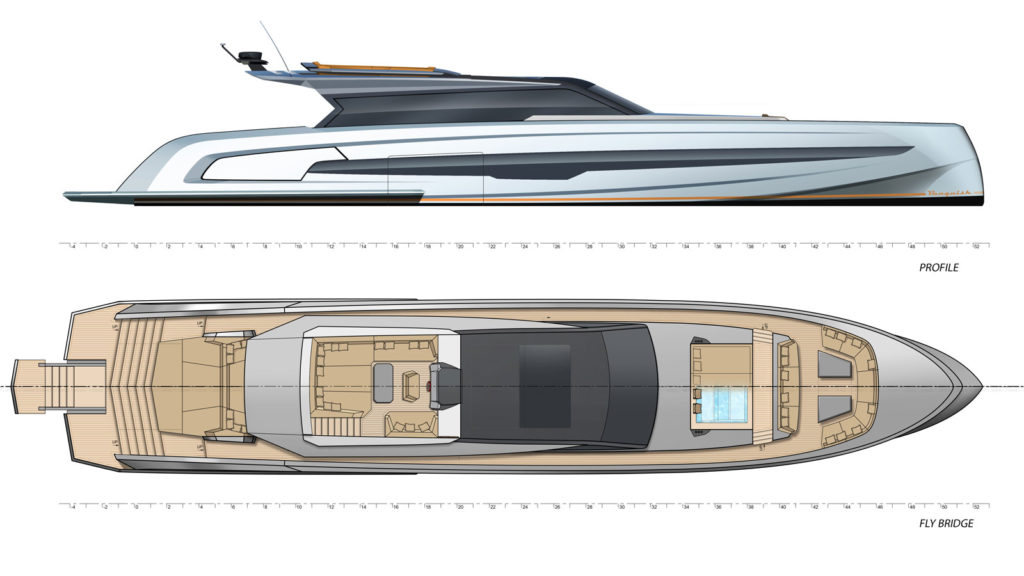 The layout of the yacht has been completely changed. At the request of the customer, an office, a salon with sofas and a bar will be located on the main deck. On the lower deck, closer to the galley and cabins, there is a large dining area with a table. There, on the lower deck, a home theater will be installed, which can accommodate 2 beds and convert the room into a cabin. It is known that the interior design will be made in a modern style to match the exterior design.
It is planned that the superyacht will be handed over to the owner in 2022.