The vessel is under construction under the Admiral brand and will be launched in early 2024.
The Italian Sea Group has officially unveiled a new 72-meter superyacht design in collaboration with the fashion designer Giorgio Armani. The event took place at the shipyard's headquarters and was attended by 650 guests. Among those present was the founder of the fashion house, who presented new collections of men's and women's clothing for the Spring-Summer 2023 season.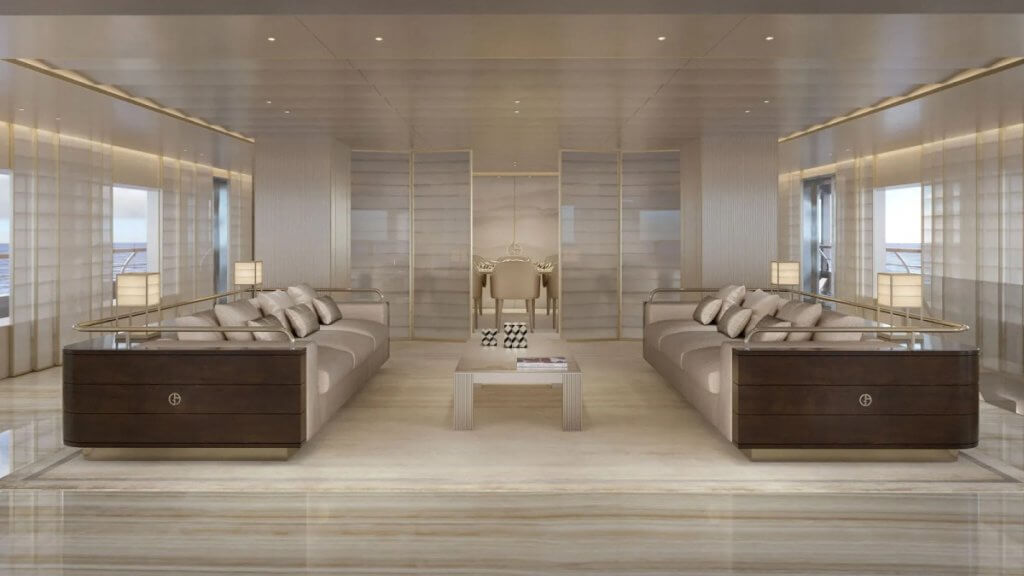 The vessel is being built to order under the Admiral brand. This is the first of two yachts designed by Admiral Style Centre and Armani. She will be launched at the beginning of 2024.
The yacht's exterior features "geometric volumes" balanced by "more curved and softer forms" and openings adjustable with sliding panels. "Armani is synonymous with timeless elegance and sophistication, and its stylistic vision will also enhance our stylistic sensibility," TISG noted.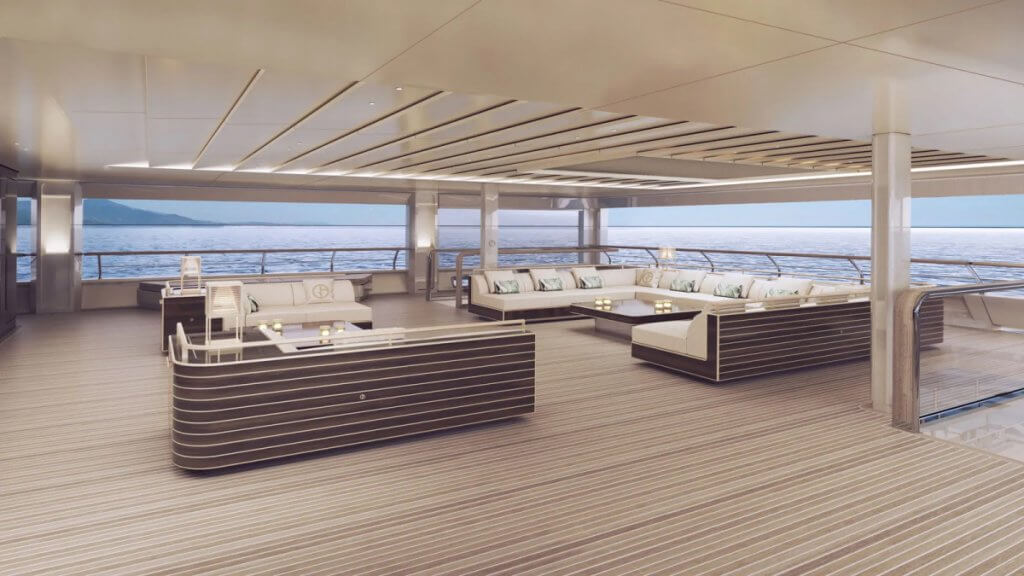 Armani/Casa designed the interiors for the new vessel. A soft and minimalistic design dominates inside, using high-end materials and hand-crafted finishes. Precious wood is combined with marble and gold accents. There are two sofas in the main salon and a forward dining area. The upper deck has a spacious seating area, a gym, a beach club and a massage room.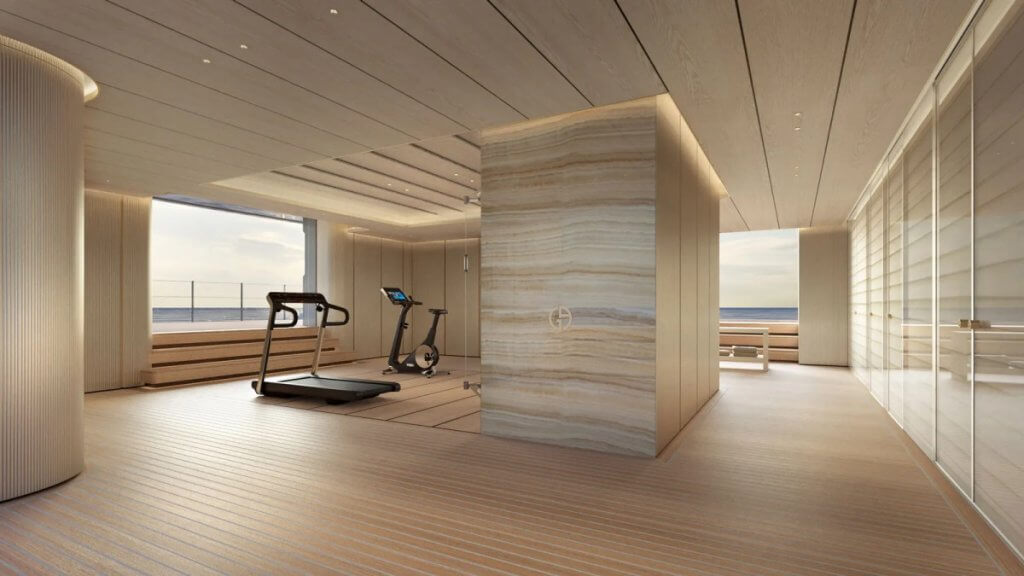 The 72-meter Italian Sea Group x Giorgio Armani yacht project was first unveiled in 2021. The shipyard intends to continue cooperating with luxury brands, including fashion manufacturers and technology companies.