In the spring of this year, on the Neva Bay of the Gulf of Finland, on the alluvial territory of Krestovsky Island near the Zenit Arena stadium, the construction of a children's yacht club began.
Already in 2021, children from the age of 10 years old will be able to become members of the club. The authorities allocated a site on the western part of Krestovsky Island specifically for the yacht club.
According to the general contractor "Zenit-Arena", the project involves the construction of the main building of the club, with an area of 300 square meters. m., which will be equipped with a briefing room, a room for storing equipment, a coaching and boatswain rooms, rooms for storing flags, spare parts and other necessary materials for flagpole maintenance. Stands for spectators will be installed on the shore.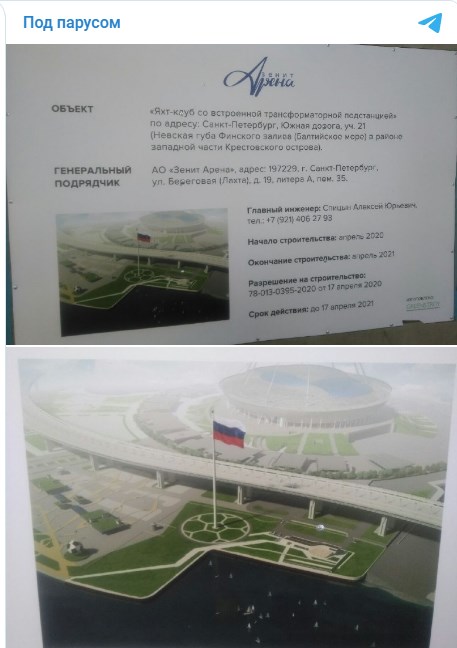 Professional yachtsmen are skeptical about the project and believe that the new building can hardly be called a full-fledged yacht club. "Visitors will come to the park area, they will throw yachts into the water and how they will care about sails!" - writes the author of the Telegram channel "Elastic Sail" yachtsman Evgeny.
"It's hard to believe that berths, the necessary infrastructure facilities will appear on the shore, and in general something decent will turn out ...," the blogger noted.