It's not every day that you see a huge 94-meter ship sail through the narrow canals in the Netherlands.
The superyacht, known as Project 817, was built by Feadship, whose shipyard is located on the island of Kaag in the province of South Holland. This shipbuilder, whose history dates back to 1947, regularly builds superyachts, which are then towed along the canals to Rotterdam. But the vast majority of the ships launched have much smaller dimensions than in the case of Project 817, at 94 meters long.
The spectacle turned out to be really impressive - one of the largest ships launched in 2021 literally squeezes through a narrow canal, passing houses, churches and amazed crowds of people. Luckily, photographer Tom van Ossanen was on hand to capture this amazing sight.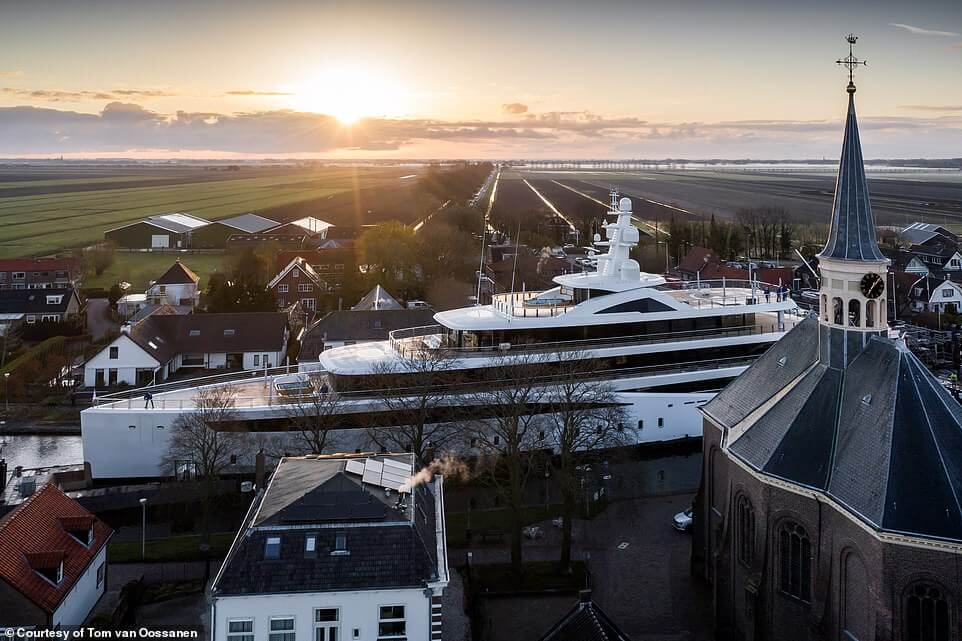 According to Ossanen, between four and six ships move along this route each year, heading to Rotterdam, where the waters of the North Sea await them. The yachts then undergo sea trials, which are usually held in Amsterdam.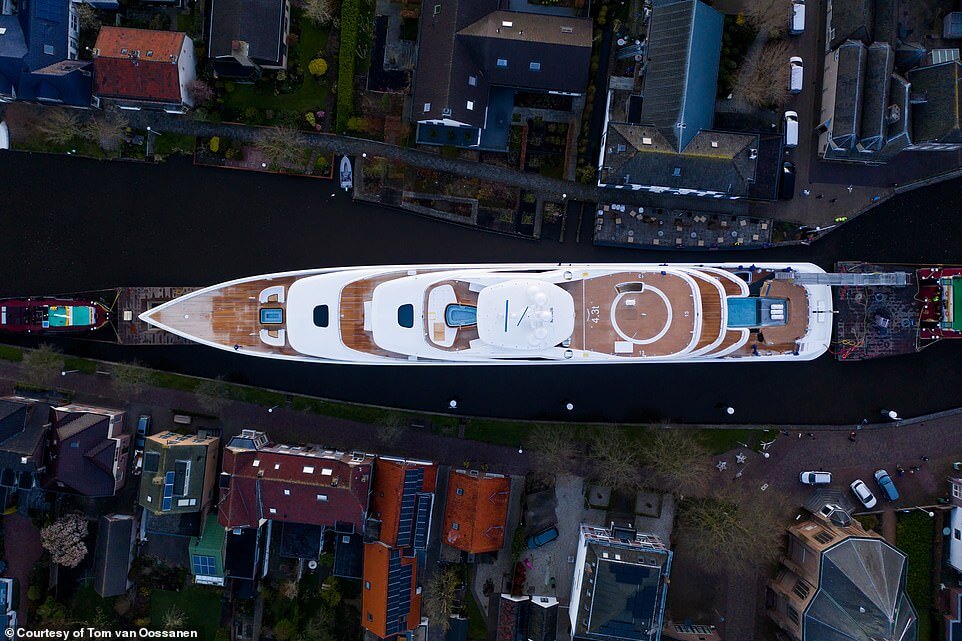 According to Feadship, the duration of the transfer depends on several different factors, such as wind and drawbridge schedules, and can take anywhere from two to four days, and should not be rushed. Transportation of Project 817 took about four days.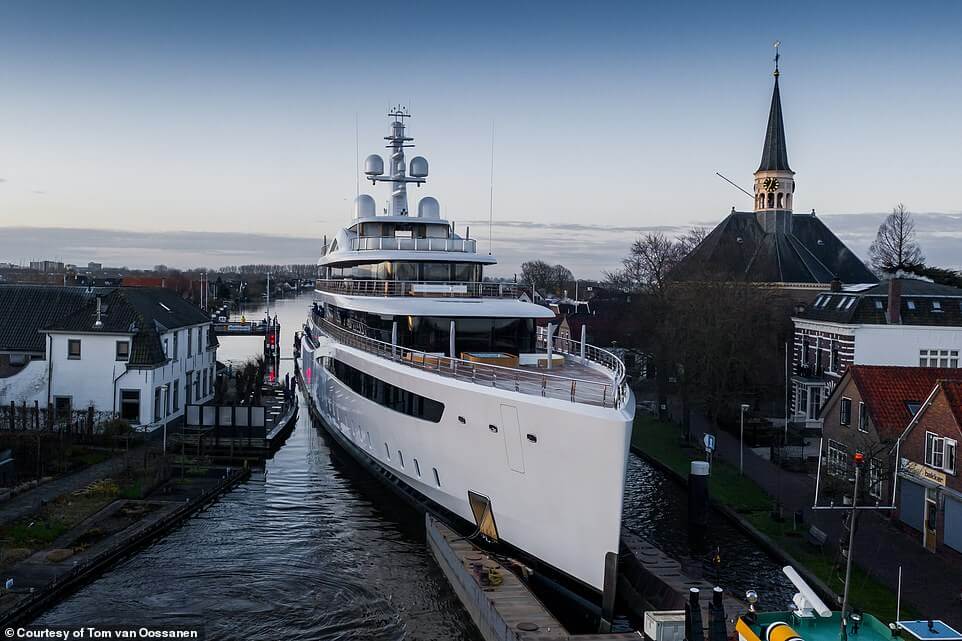 At the first stage of the operation, the yacht was moved from the shipyard of the island of Kaag to Lake Braassmermeer, where she was put on pontoons so that the large draft of the yacht did not interfere with the passage through shallow channels. Two tugboats were placed in front and behind the yacht, which successfully delivered the vessel to its destination. One can only admire the skill and skill of their teams.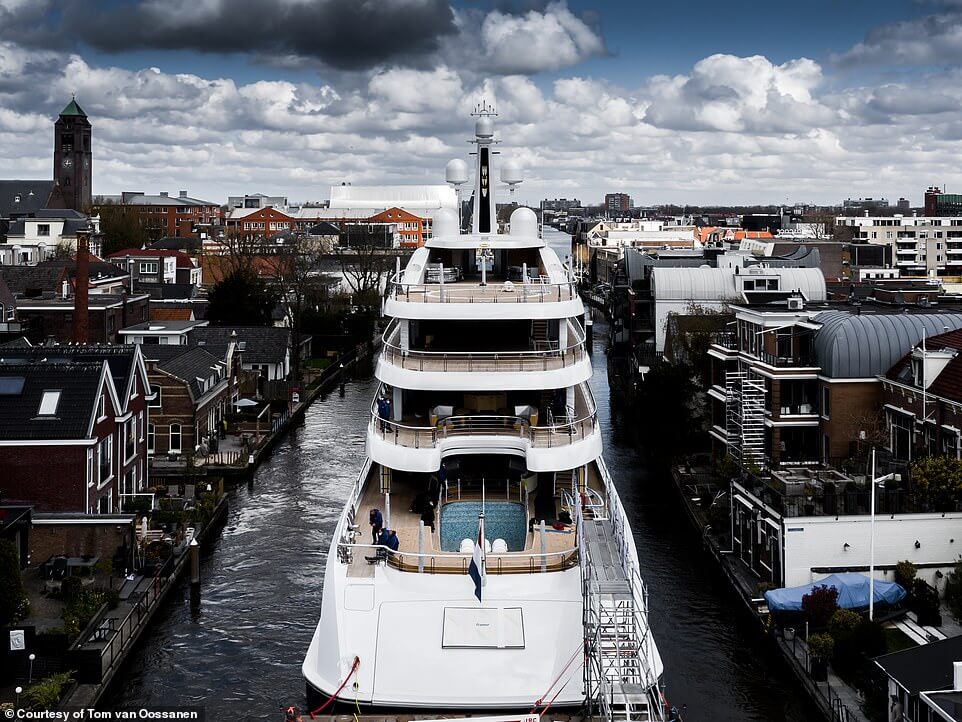 Feadship owns two shipyards, the second is located in Aalsmeer, near Schiphol. That is, both of them are far enough from the coast of the North Sea, which means the need to literally pull out each of the built yachts. Interestingly, Project 817 was designed and built with the existing limitations in mind. And it is highly likely that this was the last time a vessel of this size was transported through the canals - the new Feadship shipyard in Amsterdam will allow the company to build ships up to 160 meters long, without later such adventures.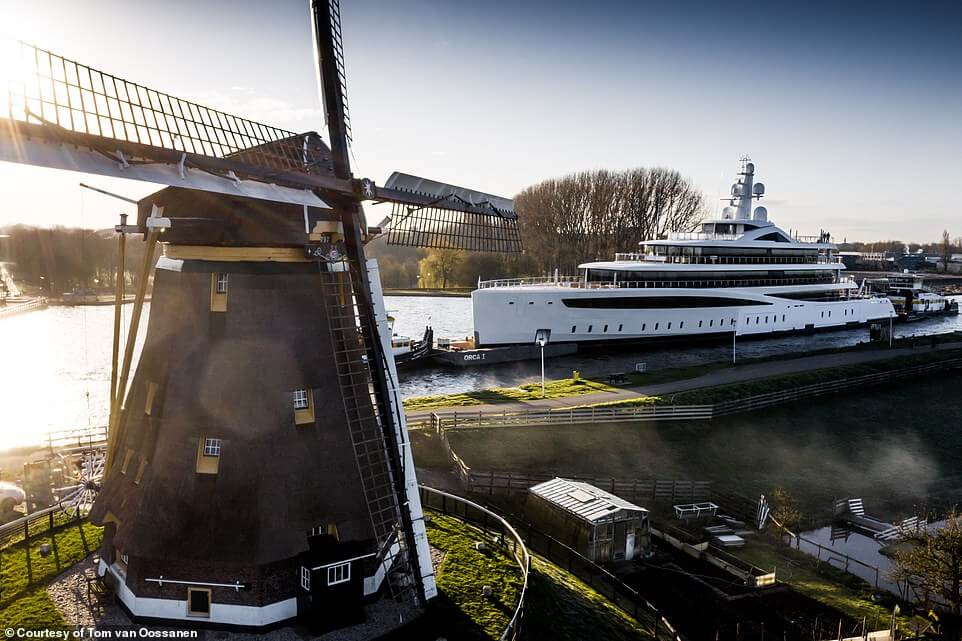 By the way, most likely, the official name of Project 817 will be Viva. The vessel was designed by Azure Yacht Design & Naval Architecture and De Voogt, the name of the customer is unknown. It is also expected that several more superyachts will be built in the Netherlands this year, ranging in length from 60 to 117 meters.