The world's largest festival of superyachts and sea ships Dubai International Boat Show will be held March 8-12 next year.
It is noted that against the backdrop of a global pandemic, the dates of the yacht show have already been postponed three times. The other day, the organizers of the event decided to postpone the exhibition until 2022, since at the moment there are serious problems with the movement of ships around the world. The venue will be Dubai Harbor.
Recall that the Dubai International Boat Show is the largest exhibition of ships, yachts, marine equipment and various accessories for water recreation in the Middle East and North Africa. As part of the event, guests can get acquainted with the legendary models of boats that have long become classics, as well as with innovative innovations in the yachting industry.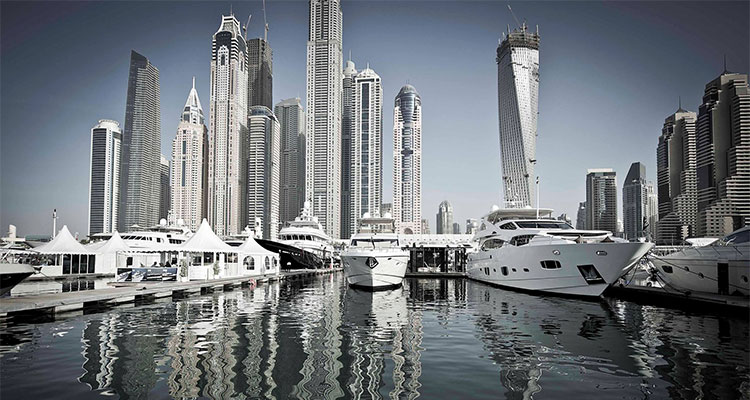 The main directions of DIBS are: exclusive boats, motor sailing boats, luxury superyachts, equipment and accessories for ships, power plants, generators, pumping stations, anchors, masts, goods for recreation and entertainment on the water, various water "toys". This festival is a bright, memorable show where anyone can put their brainchild on public display, and where a millionth superyacht can sometimes be given away for next to nothing.
The high level of participants and the status of guests make the five-day DIBS yacht show the best platform for demonstrating new products from world shipbuilding companies.