The Turkish shipbuilding company Mazu Yachts is entering a new segment - the creation of vessels with a semi-displacement steel structure.
The first model of the new series will be the comfortable, safe and fast yacht 92 DS. The new vessel will be 28.45 meters long and 6.7 meters wide, making her the largest of the Mazu Yachts range to date. The transition to a steel structure from the previously used fiberglass is the idea of the company's owner and chief architect Halit Yukaya. He believes that "for reasons of safety, convenience and price in the secondary market, the semi-displacement hull of the vessel must be built from durable materials, for example, steel."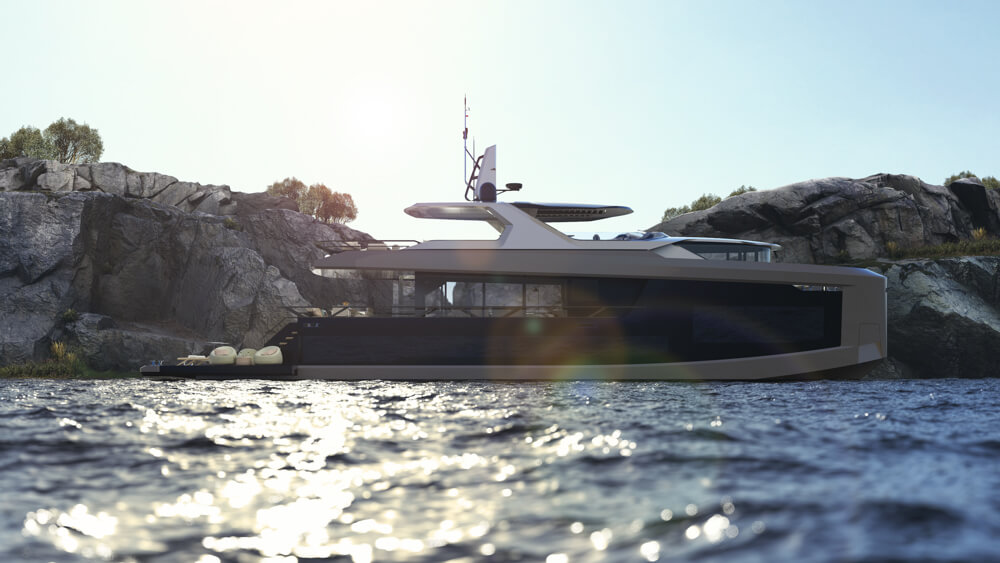 The exterior of the yacht was designed by the Turkish design bureau Red Yacht Design. The vessel received a profile with a raised wheelhouse located in the bow area, and a vertical stem resembling a battle axe. However, it is impossible to call the exterior of the boat militaristic. Increased internal volumes, sliding glass doors leading from the stern to the interior, large panoramic windows make the yacht comfortable, cozy, and create the feeling that you are on a vessel that is significantly larger than its actual size.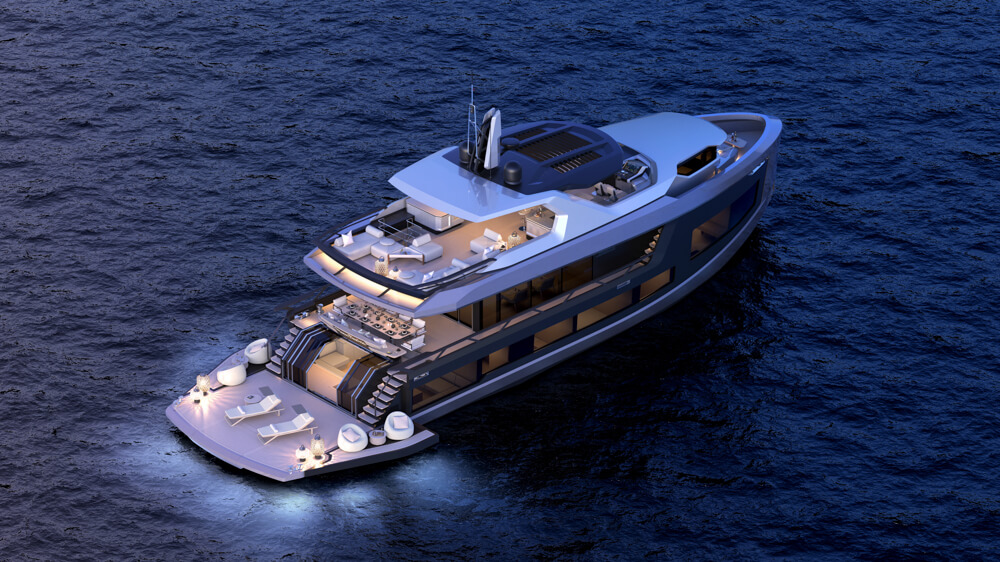 Red Yacht Design experts have also developed the interior design, with the owner's stateroom located in the center of the main deck, with the bathroom closer to the bow. There is an open-air dining room with a table for eight people, and a wardroom at the stern. In the bow area there are two rooms for crew members with a shared bathroom. What is unconventional for a yacht of this size is that the crew has a private staircase to the service area.
The 92 DS has a large bathing platform with room for a tender and a jet ski. If necessary, the bathing area can be enlarged by folding the bulwarks. The yacht has an external helm station, which is protected from wind and rain by a rigid awning.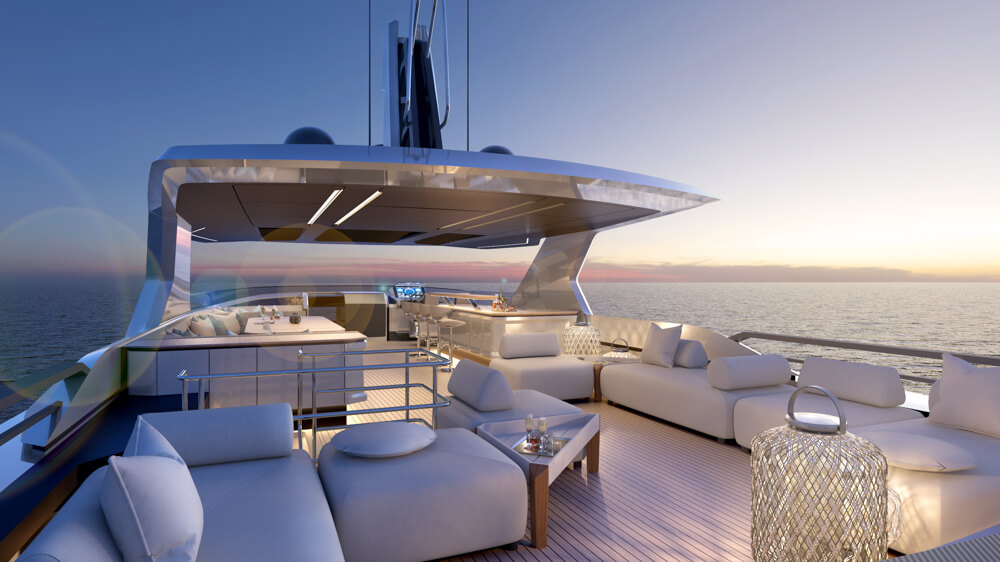 The boat is powered by a Volvo Penta IPS 1050 power plant, consisting of three engines that can accelerate the vessel to 22 knots. Cruise speed is 16 knots.
It is known that the first model 92 DS will be delivered to its owner, a customer from Turkey, in the summer of 2022.