Yesterday, freediver Alexei Molchanov dived to a depth of 80 m in Snake Bay, Olkhonsky district, setting another Guinness record.
Information about this event was published by the press service of the Russian Freediving Association on the official website of the agency.
Yesterday's record achievement is the 20th in the athlete's individual standings. Aleksey Molchanov, a 14-time World Champion title holder and head of the freediving committee, in a monoplast, just holding his breath, sank 80 m deep under the ice of Lake Baikal. The duration of the dive was 2 minutes 53 seconds.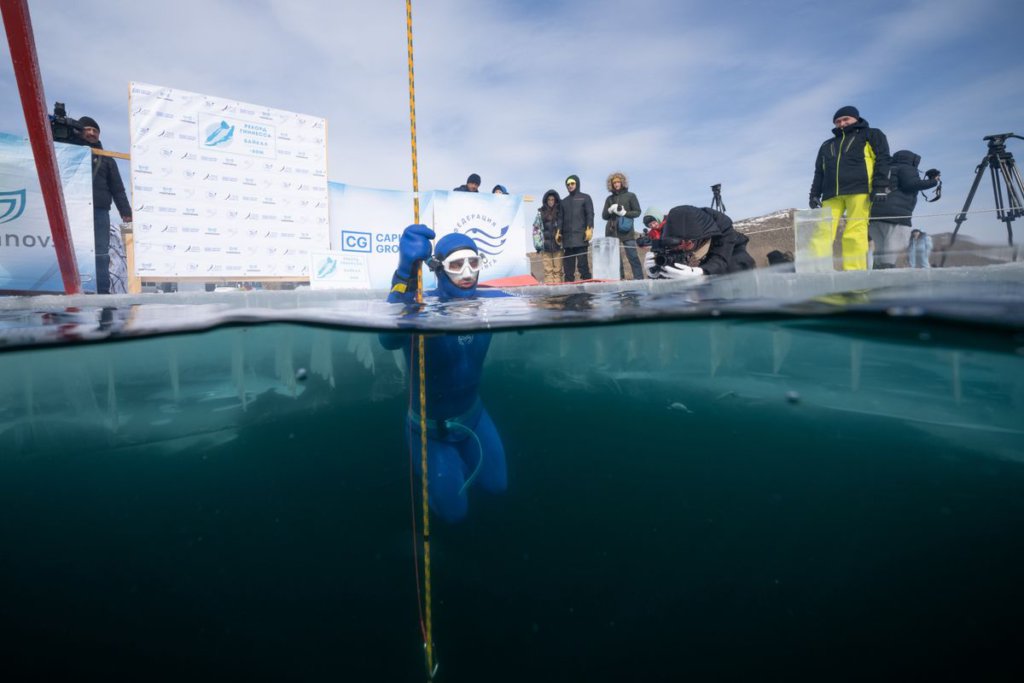 Molchanov also has a record for maximum immersion in warm waters. Three years ago, Aleksey dropped 130 meters in a competition held in the Bahamas.
The new achievement of the Russian was recorded by the AIDA judge. All required materials with dive results are prepared in accordance with the rules of the World Book of Records and provided to its staff. It is worth noting that the previous record was set in 2019 by Ant Williams, who descended 75 meters under the ice.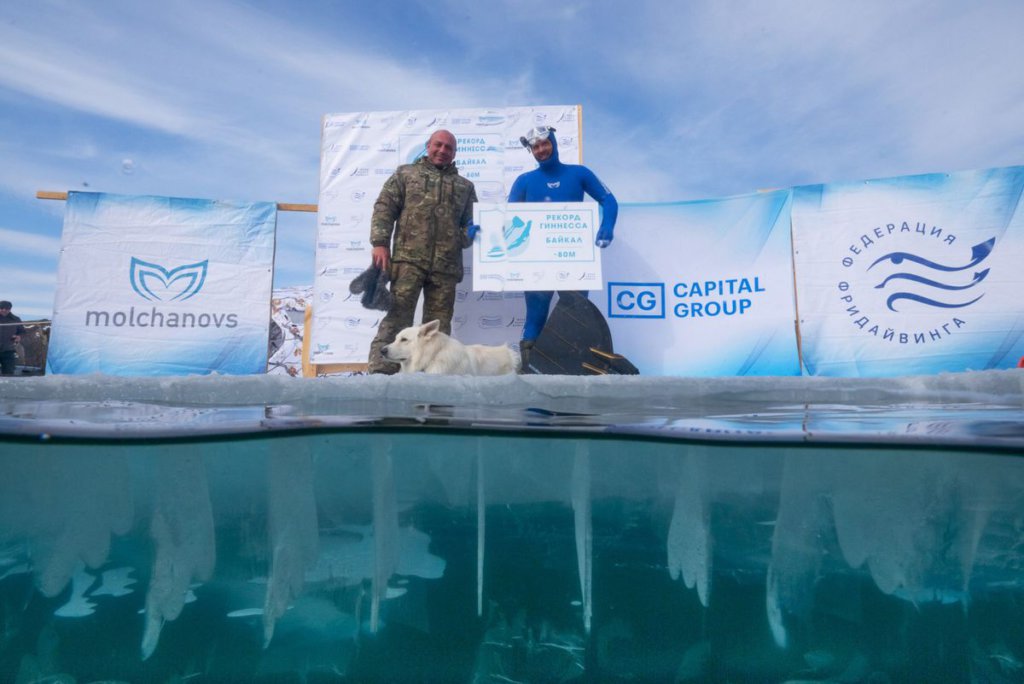 As noted in the federation, diving under the ice is considered the most difficult type of underwater diving. The preparation for such a process is based on the complete dissipation of attention and the maximum relaxation of a person. In addition, there is psychological tension - a freediver does not have the opportunity to go up at any time, because there is only one place on the surface that is free from ice.
Recall that Baikal is the largest freshwater lake in the world, the depth of which reaches 1637 m. Since 1996, it has been included in the UNESCO list of natural heritage.