The New Zealand team retained the America's Cup by defeating Italy's Luna Rossa 7-3.
This is Team New Zealand's second victory at the most prestigious event in the world of sailing. In 2017, she defeated Oracle Team USA 7-1. Prior to that, teams from New Zealand won victories in 1995 and 2000.
It was also the second win in a row for 30-year-old Team New Zealand helmsman Peter Beurling, adding another title to his roster of nine world championships and Olympic gold and silver medals.
Team New Zealand has completed one of the most unusual stages of the America's Cup, which has been fought since 1851. This time there were no usual crowds of spectators on the shore watching the competition. Strict restrictions imposed due to the coronavirus pandemic have kept local residents at home. Foreigners could not come to the country at all. The race schedule also had to be changed several times to accommodate the strict and changing lockdown rules that sometimes caused competition delays.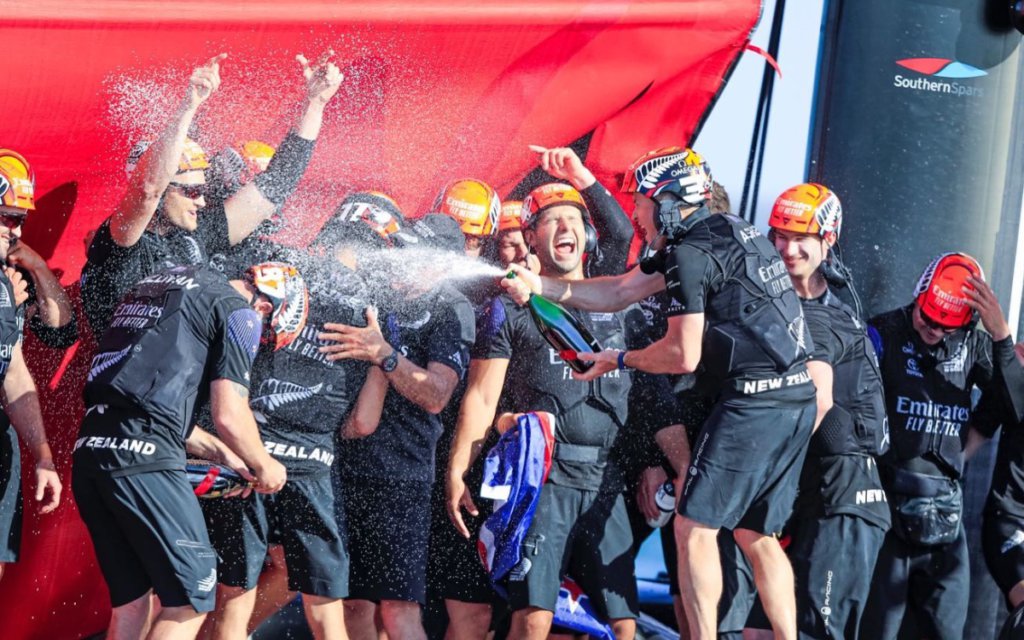 Also this year's America's Cup featured a new class of boat - 75-foot monohulls that can literally fly over water at speeds of up to 60 miles per hour. And no one managed this flight better than Team New Zealand.
During the first six races of the final, everything was very simple - win the start, win the race. In each of these races, the team that won at the start also reached the finish line first. These competitions, without drama, demonstrated the skill of the teams and the splendor of their yachts, but at the same time were frankly boring. But that all changed on Monday, when Team New Zealand managed to break the established "tradition" and take the lead, taking advantage of the increased wind. The day ended with a score of 5-3.
Tuesday's competition had to be postponed due to light winds. But this only delayed what was already so obvious - the victory of the New Zealand team. The desired goal was achieved on Wednesday.
According to the second helmsman Luna Rossa Francesco Bruni, they didn't lose because they made any mistakes. It's just that Team New Zealand "was faster". According to Bruni, he has no regrets and it was a "fantastic race". And one cannot but agree with this statement.
New Zealand Prime Minister Jacinda Ardern said: Team New Zealand made the whole country proud. And the government will provide all the necessary support so that the team can again take part in the fight for the America's Cup in 2023.