The Italian shipbuilding company Perini Navi once again surprised fans with its new exclusive masterpiece - the 56-meter sailing yacht Panthalassa.
Like the shipyard's previous models, the Panthalassa once again proves the impeccable build and finish quality. In developing the novelty, the shipyard applied the progressive experience of sports design and interior masters, represented by such professionals as Foster and Partners.
Designers have departed from the standard method of dividing the space of the yacht into cabins and compartments. In their solution, they applied zonal separation using electrically dimmed glass. This option makes it possible to use the space of the upper deck for mass meetings, parties and other events.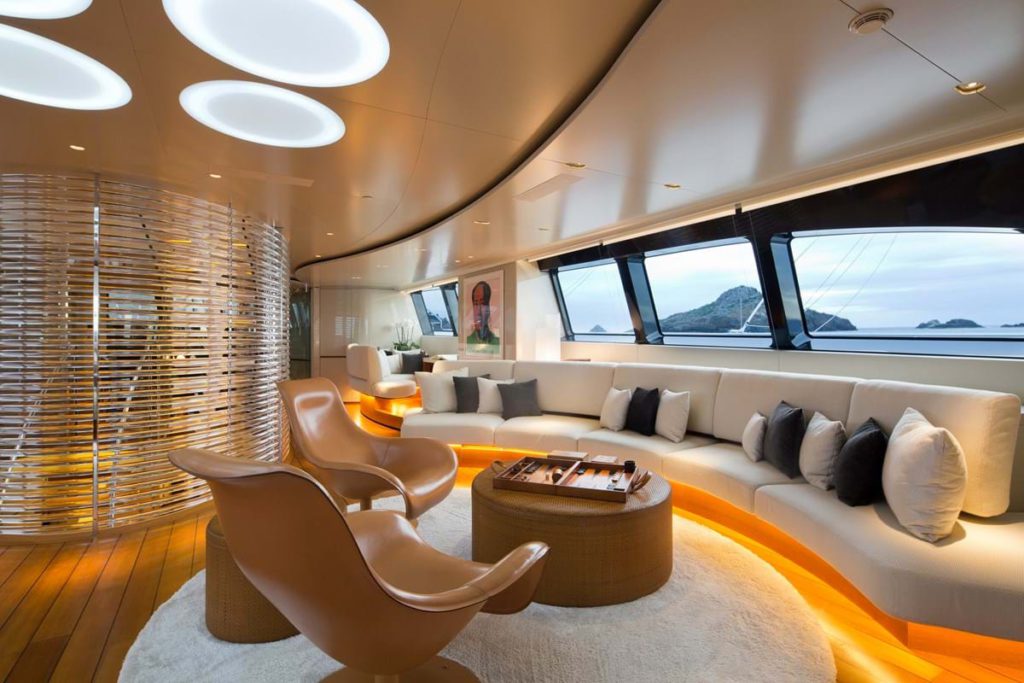 The lower deck features traditional cabins. Six individual rooms are equipped with queen size beds, which can be electrically divided into two single beds. In case of unforeseen situations, the upper berths with a convertible top are thought out. The floors of the yacht are made of teak, the carpets are made of silk. Special attention deserves multimedia, which the designers have chosen to equip the vessel - the famous Kaleidoscope.
Yacht Panthalassa is an ideal option for those who appreciate a comfortable stay on the water. Guests will appreciate the presence of many innovative "toys" in the form of scooters, a snorkeling device, surfboards and a large pool.