The original floating villa concept from SILENT-YACHTS is powered by solar energy and is designed to be an alternative to traditional resorts.
The development of the company is a spacious catamaran, on board of which there is enough space for four deluxe cabins with private bathrooms, a large saloon, a terrace, a kitchen equipped with the latest technology and other amenities. As conceived by the developers, such a vessel will allow you to combine comfortable pastime with the spirit of adventure, resulting in an unforgettable experience. You can just stay in place, feeling like in a resort, or you can go on a real journey, in search of new interesting places.
Catamarans are fully electric and run on solar energy, which means they are silent and do not cause any harm to the environment. Solar panels for charging batteries are located on the flat roofs of the cabins. As stated, such a vessel will allow you to be in harmony with nature, visiting the most beautiful and untouched places in the world.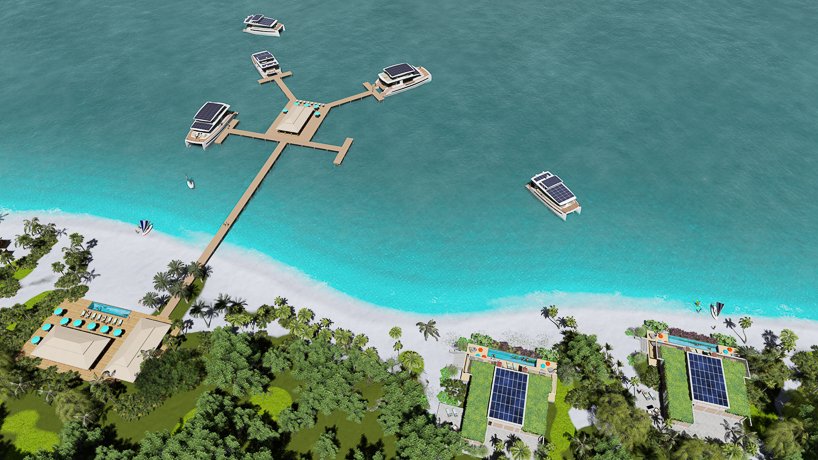 At the same time, SILENT-YACHTS also introduced the concept of a berth specially designed for these "floating villas". This is a great opportunity to spend time with friends and acquaintances. A feature of such parking lots is that they have all the necessary infrastructure, such as restaurants, spas and gyms, and much more. As well as catamarans, all these objects are powered by solar energy.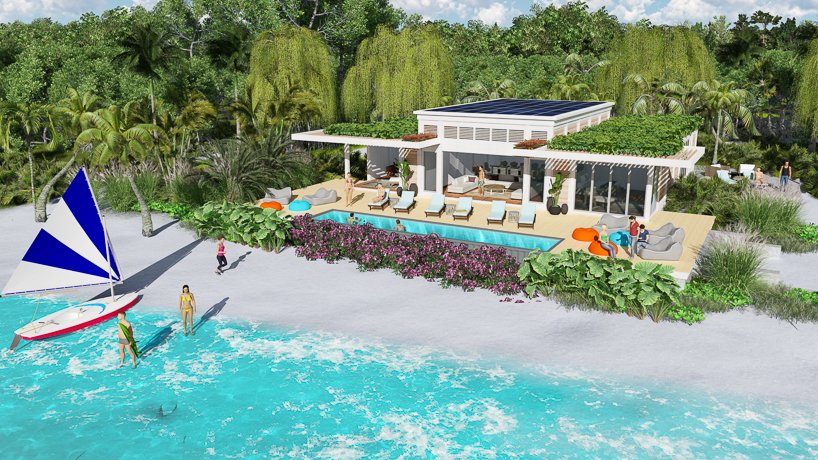 According to the developers, buyers will be able to choose from several options for catamarans - from the 18-meter SILENT 60 to the 24-meter SILENT 80. At the same time, they will be offered a variety of options for decorating cabins and berths.
According to the development company, such an investment of money will be much less than the construction of traditional villas at the water's edge. The complexities associated with the taxation of such real estate disappear. In addition, there is an opportunity to take off at any time, going in search of new experiences. At the moment, SILENT-YACHTS is looking for investors interested in developing private islands in the Caribbean.