The famous Russian traveler Fedor Konyukhov plans to make a solo passage across the Pacific Ocean from Chile to Australia on the NOVA electric catamaran.
Russian researcher, academician and traveler Fedor Konyukhov plans to be the first in the world to make a solo passage across the Pacific Ocean on the NOVA electric catamaran, which operates on domestic solar panels.
This information was provided by the press service of the researcher. It is noted that the start of the journey, which will last about 100 days, is scheduled for December this year from the Chilean seaport of Valparaiso. Konyukhov intends to finish his Pacific crossing in the port of Brisbane in Australia.
The length of the sea route from Chile to the coast of Australia is about 9 thousand nautical miles (16.6 thousand km).
At a meeting with journalists, Fedor Konyukhov noted that "I am not sure that his record will last for a long time, but he must be the first. The academician emphasized that he was not afraid of the loneliness that he would have to face during the transition, because "there are a lot of fish in the ocean, large squids, albatrosses."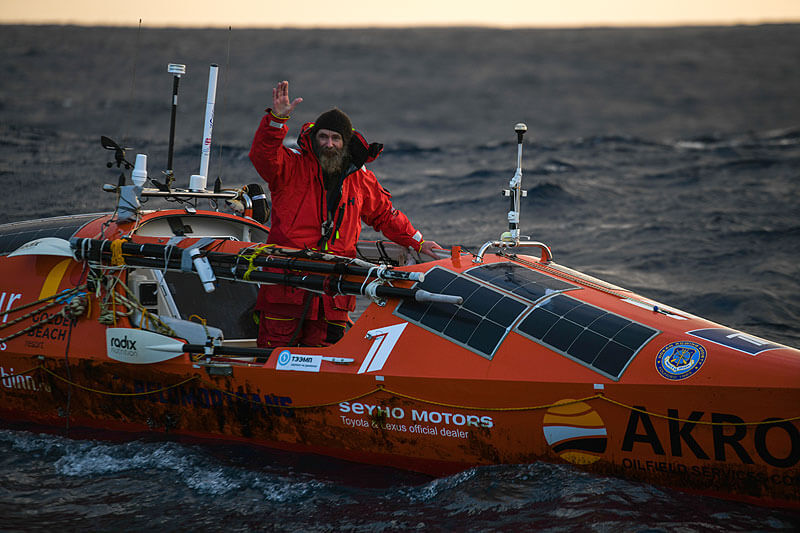 The 11-meter NOVA electric catamaran, on which the Russian will travel, is the development of English designer Phil Morrison. It is made of carbon fiber, equipped with Russian-made solar panels, with a total area of 66 sq. m, and is able to withstand a storm of forces of 8 points.
The NOVA catamaran is the first Russian ocean-going vessel capable of operating in unmanned mode. The autonomous navigation time is about 6 months, while the cruising range is not limited. The boat is equipped with modern technologies that allow video filming, ocean monitoring, and water sampling without human intervention.
With his "Pacific crossing", the famous researcher wants to draw attention to the problems of ecology, energy saving, environmental protection and the development of advanced technologies. During the trip, Konyukhov will keep a video diary and carry out eco-monitoring of the aquatic environment. After the end of the transition, the Russian academician will transfer all the collected materials for review to the Institute of Oceanology. P.P. Shirshov RAS.