The authors of the popular superyacht Hodor, ShadowCAT and Incat Crowther, have developed a special escort boat for the Haven megayachts, the so-called "antivirus armor".
On the deck of the 68.2-meter vessel, guests and crew members will be quarantined before they get on board the main yacht. The ship will have a hospital and a laboratory to test for Covid-19. The crew will include professional doctors and medical staff. All cargo will also be disinfected beforehand. Special nanotechnologies for conditioning and circulation will be installed on board, which destroy viruses.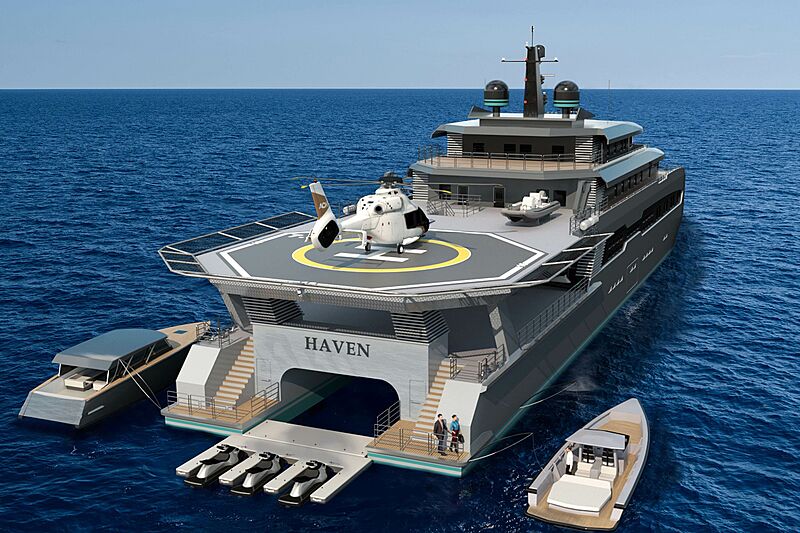 Haven is divided into two buildings, completely isolated from each other: one is connected to the shore, the other to the ship. This allows guests, the owner and the crew of the main megayacht to be fully isolated during the outbreak of the Chinese virus.
At the same time, the catamaran will be endowed with all the functions of an accompanying boat, including a garage for tenders, jet skis and a submarine. On the main deck there is a platform for helicopters and a place for a hangar.
Haven will be powered by a pair of MTU 16V M73L engines. The range of the boat will be 5.5 nautical miles.