Nyumba will be delivered later this month and join Seatius, Ammonite and Sorceress yachts.

Southern Wind Nyumba, a South African shipyard specializing in the design and construction of yachts from 22 to 35 meters, has begun testing its first hybrid Nyumba. This is SW96, a sailing yacht first launched in December 2022. She is undergoing sea trials near Cape Town and Table Mountain National Park.
The 29.24-meter sailboat is the first yacht in Southern Wind Nyumba's portfolio equipped with a hybrid propulsion system. The yacht is designed to be operated by an experienced yachtsman and can be used for solo circumnavigation.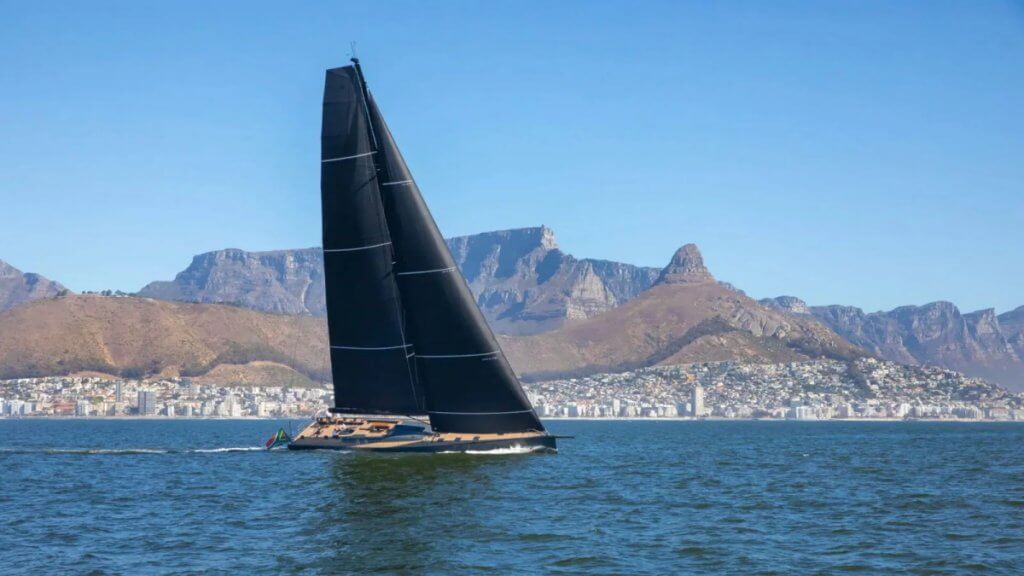 SW96 is the fourth yacht in the series. The vessel's exterior was designed by Farr Yacht Design and the interior by Nauta Design. The hull is composite material and equipped with titanium deck fittings to reduce weight.
The boat has a raised keel, dual steering, carbon rigging and fixed bowsprit. A package of hydraulic winches and a Hundested Controllable Pitch Propeller complete the racing configuration.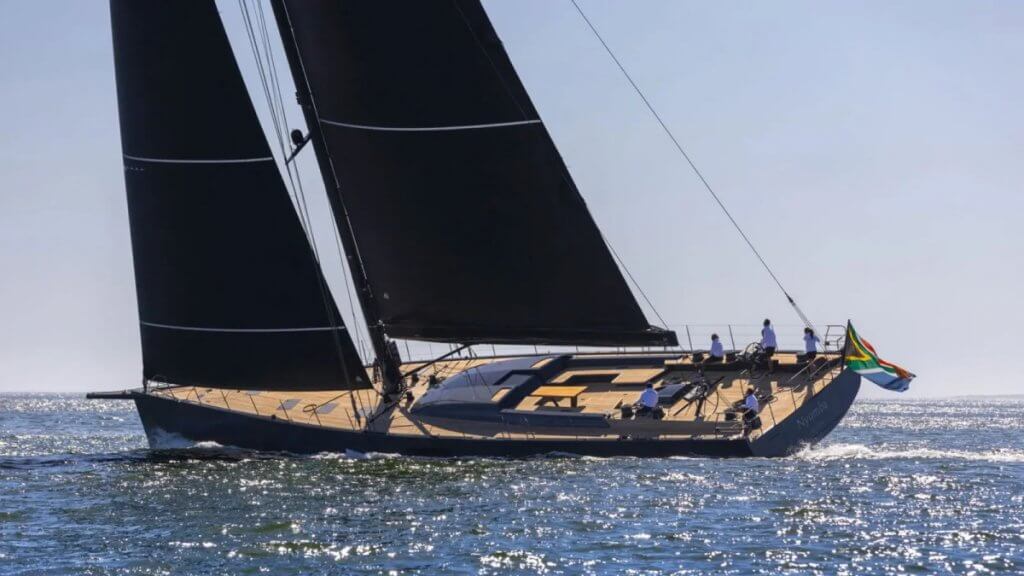 "This boat will be the very first to brandish a hybrid-gen system in a superyacht of this size range. Southern Wind and BAE Systems partnered to push the boundaries into a new phase of sustainable superyacht construction, making the owner the first move in this direction." - said Marco Alberti, Southern Wind CEO.
The SW96 includes an owner's cabin in the bow and two guest cabins in the middle of the boat. The main salon, a space with natural light, is the entertainment area aboard the yacht. Crew quarters and the galley are situated aft. The vessel also includes a 4.5m tender garage and an 8.5 sq. m beach club.