Team Great Britain triumphed over New Zealand at the friendly Commonwealth Race held in Plymouth ahead of the annual SailGP Championship.
News outlets reported that the United Kingdom team was personally inspired to win by the Duchess of Cambridge, Kate Middleton, who joined the national team along with Sir Ben Ainsley. On the eve of the race, the Duchess joined the participants and spoke with members of both teams.
SailGP is an international championship that has been held annually since 2018 on F50 catamarans. The races are traditionally held in the most iconic locations around the world and culminate in the final competition for a prize of $1 million.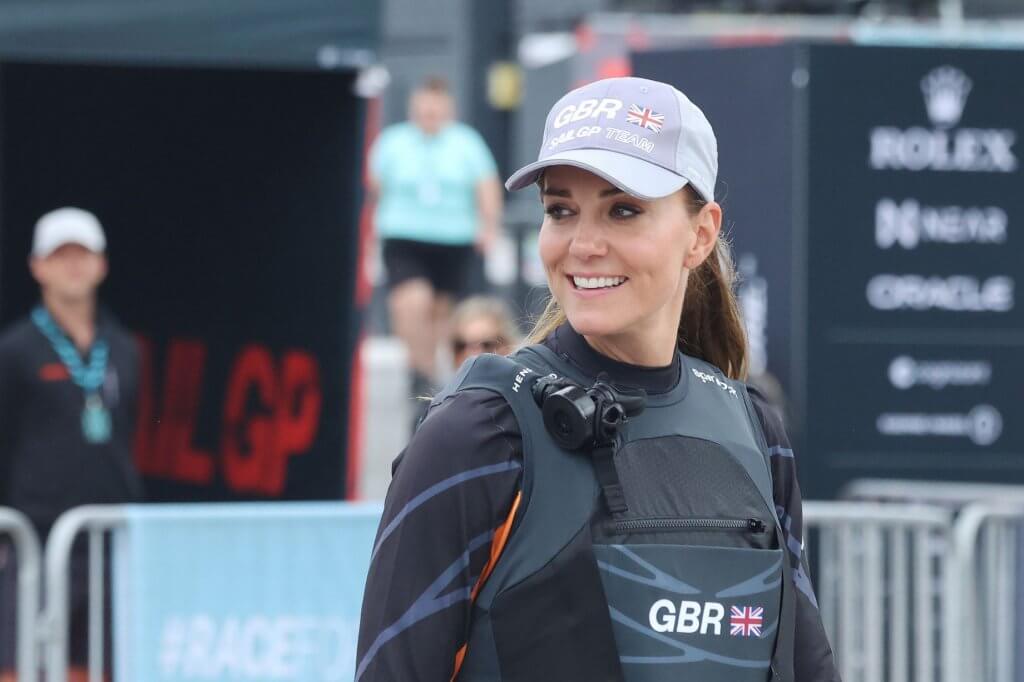 In the race, which preceded the start of the first official day of the regatta, the British team was opposed by UN patron Lewis Pugh, as well as Peter Beurling and Blair Tuke. The British won a landslide victory in front of thousands of compatriots gathered on the coast of Plymouth.
Kate Middleton is reported to have officially arrived at SailGP as an ambassador for the 1851 Trust, the official charity of the British SailGP team. The Duchess is the patron of a foundation that specializes in the development and support of educational projects for teenagers in the field of sports and sustainability. The foundation also partners with the UK SailGP team.
Photo: Getty Images