Fast and luxurious carbon fiber boat will be a great find for lovers of short holidays on the water.
Despite its reputation as a leader in luxury and speedy cars, Germany is not at all associated with consumers as a country that produces fast and elegant boats and yachts. Here the palm belongs entirely to Italy, Great Britain and the USA. But it is likely that Say Carbon Yachts will be able to change this view.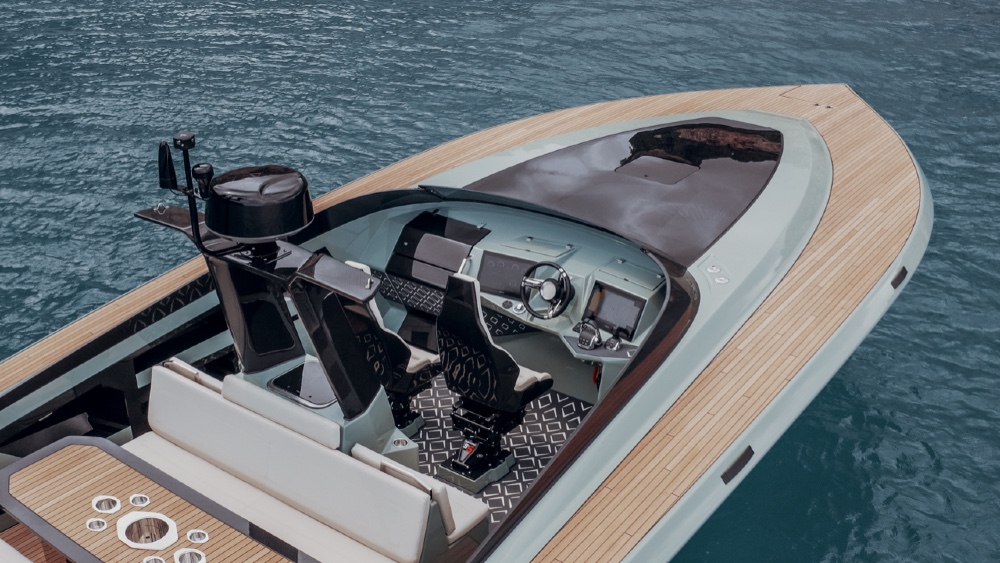 Thus, the latest development of the company is the Say Carbon 42 speedboat, with a power of 860 hp, built with extensive use of carbon fiber. Designed by the Munich-based KET studio, which has worked for over 30 years with clients such as Maybach, Mercedes-Benz, Rolls-Royce, Audi and Bugatti. It is not surprising that the creators themselves call the Say Carbon 42 nothing more than a "supercar on the water." Say Carbon Yachts' first development was the Say 29 introduced a few years ago. With the advent of Say 42, the bar has been raised to a new level.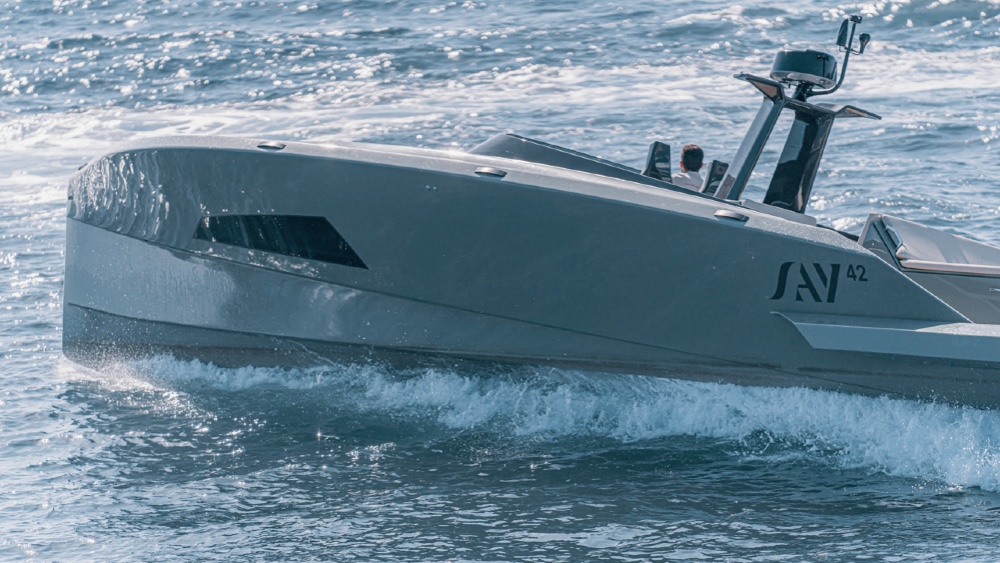 Two V8 engines from Volvo Penta and carefully crafted hull lines allow the boat to reach speeds of up to 90 km/h. At the same time, it is stated that fuel consumption will be two times lower compared to similar solutions from other manufacturers.
Behind the futuristic-looking cockpit, there is enough room for a table for six and a large aft sun deck that can be used even when the boat is moving at 70 km/h. To protect from the sun, you can install a hard roof (sold separately). The dashboard is equipped with the latest Garmin navigator with big screen. Also, boat owners will certainly appreciate the automatic anchoring system, which is activated at the touch of a button.
Those who like to spend the whole weekend on the water will appreciate the spacious and comfortable cabin with a transparent sunroof and a door equipped with an electric drive, as well as seats that can be turned into sleeping places. There was also a place for a shower and a latrine.
The cost of the boat is about 807 thousand dollars. At the same time, a certain buyer from Ibiza has already purchased one such model.