In the first months of next year, the 142-meter yacht Nord, built by the German shipyard Lürssen, will be handed over to its customer, the billionaire owner of the Russian mining company Severstal Alexei Mordashov.
The superyacht, estimated by experts at between $300 million and $500 million, will be among the five largest boats of the richest Russians. This year, the ship has become the largest of all launched and one of the largest in the world. According to Boat International Media, the yacht will be ranked 10th behind A+, owned by the Abu Dhabi Royal Family.
At what price the new ship cost the customer, it is not known exactly. The final cost, as a rule, depends on the quality and materials of interior decoration. According to the CEO of Yacht Harbor Dmitry Semenikhin, the businessman spent at least $300 million on the construction of a 142-meter yacht. The founder of Noble Community Yachts, Kirill Avdeev, is sure that taking into account the dimensions of the vessel, its parameters, the use of the capacities of the German shipyard and the prices for yachts of similar size, the cost of the novelty can reach $500 million.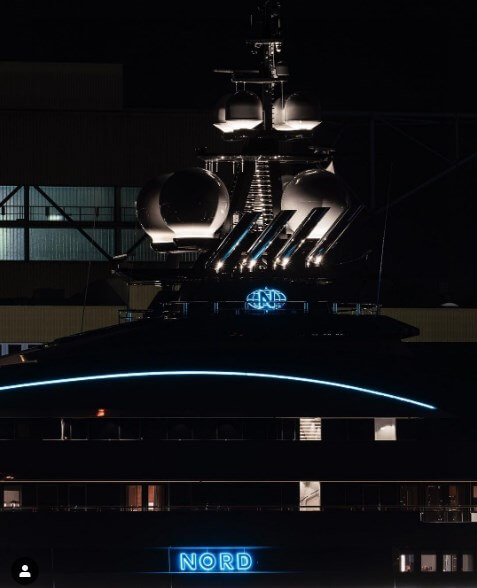 According to Avdeev, the Nord yacht was designed and built in the "best traditions of Lürssen" with all the latest innovations. The vessel has a steel hull and a superstructure made of durable, but at the same time, lightweight aluminum. Among the features of the boat are 20 cabins for 36 guests, a huge swimming pool, a jacuzzi, a spa, a beach area, a garage for tenders, a large helipad.
The Noble is equipped with a hybrid propulsion system capable of reaching speeds of up to 20 knots. The superyacht will not only be comfortable and as independent as possible, but also highly environmentally friendly.