The British shipyard Arksen has started building the expedition yacht Arksen 85 Project Ocean, 26.2 m long.
According to the head of the company, Jasper Smith, the construction of the explorer will take about a year and a half, after which the ship will undergo sea trials. It is planned that in the spring of 2022 the yacht will start sailing routes under the Adventure Syndicate special program, which repeats the sea voyages of James Cook, Jacques Cousteau and other famous explorers of the world Ocean.
Smith noted that the construction of the expedition vessel is an important step for the company on the way to further development.
The design of the vessel was developed in collaboration with Humphreys Yacht Design. Project Ocean will receive a hull and superstructure made from recycled aluminum, which can be recycled at the end of the explorer's life.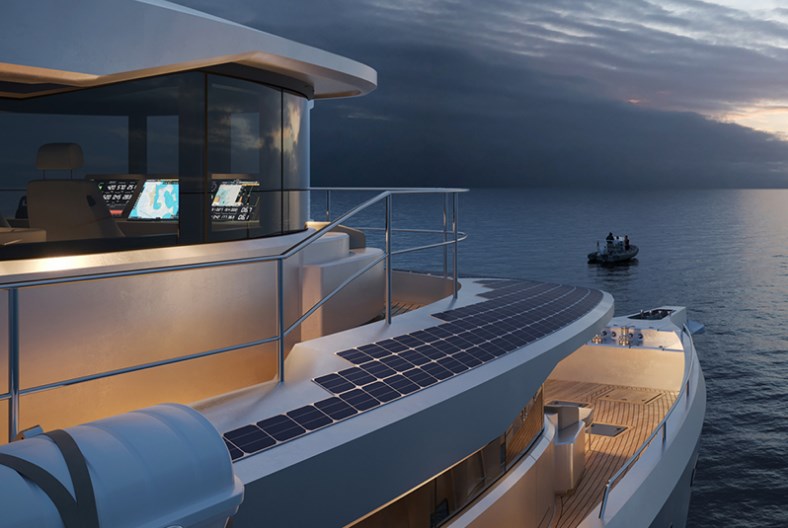 Environmentally friendly, harmless materials will also be used in interior decoration. Exotic details include furniture made from recycled plastic bottles.
The expeditionary vehicle will be driven by a diesel-electric power plant, providing a maximum speed of 14 knots. Project Ocean will install solar panels for 7 kW. The range will be 7 thousand miles. On autonomous mode, the yacht will be able to operate for about 90 days.