Recently, a solemn ceremony of launching the world's largest composite yacht Majesty 175, built by Gulf Craft, took place at the shipyard in the UAE.
The presentation of the Majesty 175 project was first held in 2016 at the Monaco Yacht Show. The length of the vessel reaches 54 m, the width is 9.6 m, which makes the Majesty 175 the largest yacht of the shipyard.
According to the founder of Gulf Craft - Mohammed Hussein Alshaali, today the megayacht has become one of the largest ships in the world, made of composite materials. Work on the project lasted more than 4 years, but with the construction of Majesty 175, the company set a new trend in the yacht market, which will be followed by many shipyards around the world.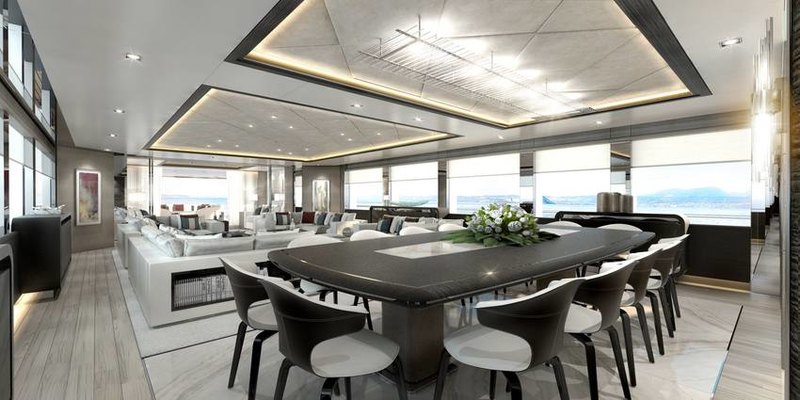 The 54m superyacht has 7 cabins for 14 guests and 6 crew quarters. On the upper deck there is a large swimming pool, a relaxation area, a living room equipped with a sofa, a breakfast bar and a dining area.
The yacht is driven by two six-bladed propellers and a pair of MTU 12V 4000 M63 motors, with a return of 1500 kW, each. The vessel is capable of speeds up to 16.5 knots. The Majesty 175 has a range of 4,000 miles at a cruising speed of 10 knots.