The German shipbuilder Alva Yachts has begun construction of a new yacht Ocean Eco 90 Explorer, which will use an electrical installation for propulsion.
The new 27.5-meter Alva Yachts catamaran, with a width of 14 meters and a displacement of 94 thousand kg, is distinguished by high comfort, stylish interior and excellent driving performance. The iYacht GmbH Yachtdesign & Engineering agency, together with the HENNDESIGN design bureau, worked on the design of the yacht and architecture.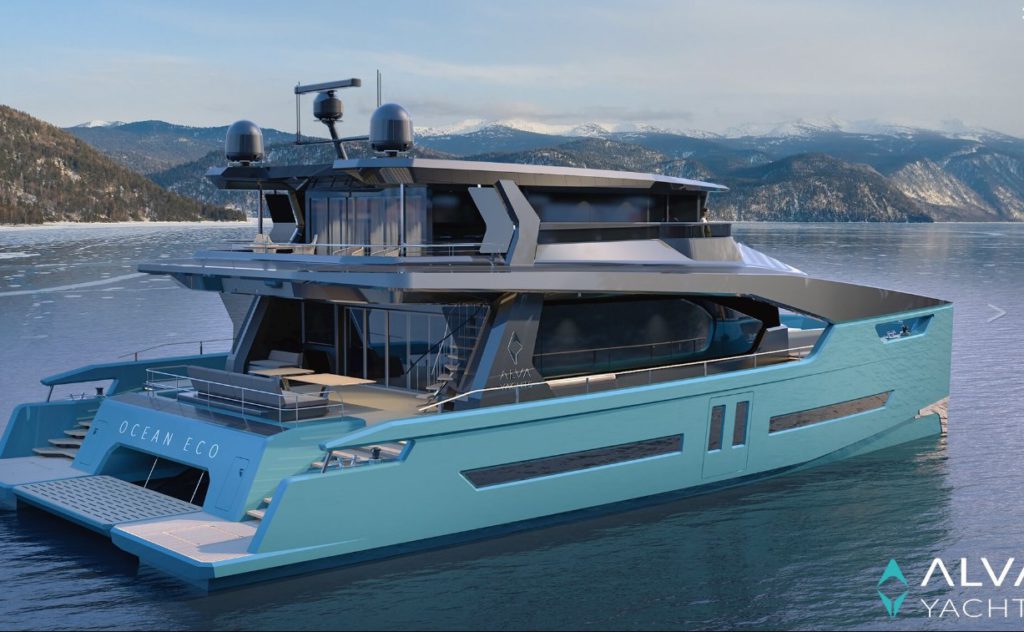 Ocean Eco 90 Explorer is a cruising catamaran that is great for long-distance travel. It is equipped with a unique energy system consisting of two 500 kW gearless electric motors, two 100 kVA generators and solar panels. The maximum boat speed is 16 knots, cruising - 8-10 knots. Thus, the yacht is absolutely environmentally friendly. On request, it is possible to create a catamaran with an electric-diesel installation.
The upper deck of the Ocean Eco 90 Explorer contains a large private cabin with circular panoramic windows, which contains a luxurious bedroom, an office corner with an armchair, a bathroom with a jacuzzi, a dressing room. In the aft area of the upper deck, there is a private place for the owner, equipped with a comfortable chair, sun lounger, mini-bar.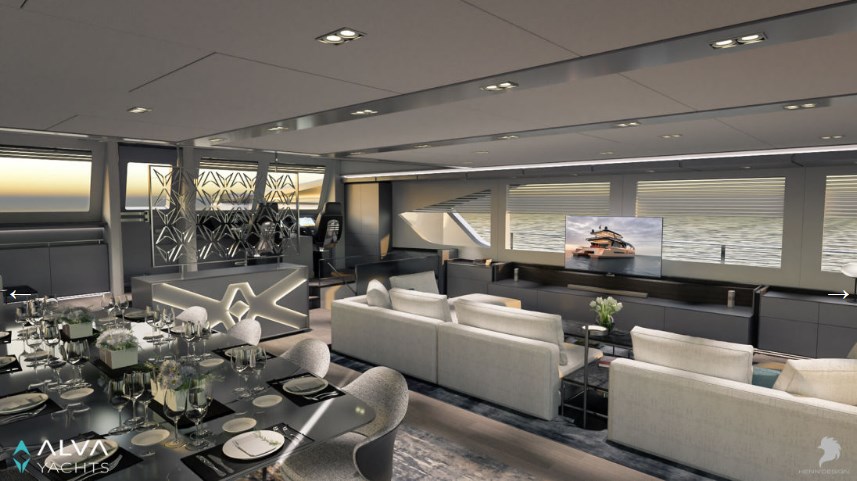 On the main deck there is a large superstructure with panoramic windows, which offers a beautiful view of the seascapes. There is a dining area, a lounge, a galley and a minibar. Fore and aft are large opening areas with sofas, tables and a minibar. The control post is located on the upper deck.