On February 12-14, the Sochi resort of Imeretinsky hosted the second stage of the PROyachting Winter Challenge racing series, in which 12 of the strongest Russian crews participated.
The teams competed on monotype motor yachts of the J/70 series.
Based on the results of six races, the Bogatyr crew took the first place with 14 points, the DolceVita team finished second with 19 points, and the third place went to the Bars crew.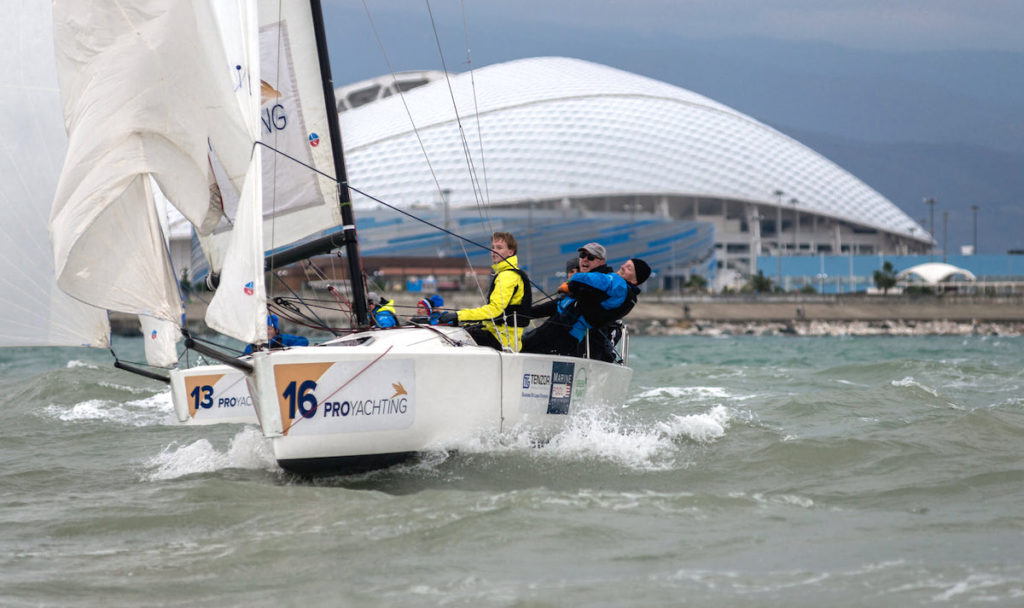 According to Pavel Kuznetsov, the helmsman of the Tavatuy team, on the first day of the competition there was quite a strong wind and waves up to 1.5 m. But, despite this, the athletes felt confident on the water, and according to the results of the first race, the team entered the top three. On Sunday, the weather improved - wind gusts decreased to 4-8 knots, the wave subsided to 1 m. The change in weather conditions also affected the balance of power: the Tavatui team, as well as the Tenzor Sport crew, which was second the day before, could not hold on to the leading positions . Excellent results were shown by the Bogatyr team, which confidently coped with the weather changes.
Inna Balashova, DolceVita helmsman, noted that the second place was a pleasant surprise for her team, because it is not always possible to assess what caused the victory - the coherence and skill of the team or just luck. The next stage of the PROyachting Winter Challenge will take place on March 12-14 in the waters of the Imeretinsky resort. It will determine the winners and prize-winners of the regatta.