Despite the victorious march of plastics around the world, more practical aluminum structures do not lose ground and are becoming more and more popular in the Russian market.
Aluminum vs plastic
In recent years, boats made from modern polymers, which are highly durable, have become increasingly popular on the market. The undoubted advantage of plastic vessels is their low weight and good hydrodynamic properties. Well, since plastics are highly pliable, they can easily be used to make hulls of various shapes, creating high-speed and very economical ships that do not require special care.
Aluminum is more difficult to process (although it is superior to steel in this matter). The cabin of such a vessel requires additional insulation when used in the cold, while in hot climates this material is prone to heating. There are some difficulties with soundproofing.
Nevertheless, aluminum boats are (and we can safely say that they will continue to be) in high demand. And there is one important reason for this - the practicality of this material. The fact is that an aluminum boat, unlike a plastic one, will not lose its properties over time; with proper care, it will faithfully serve its owner for years. Aluminum is stronger and more resistant to aggressive environments. There is no need to fear the gradual destruction of the hull as a result of the hydrolysis process, which is inevitable in the case of plastic solutions.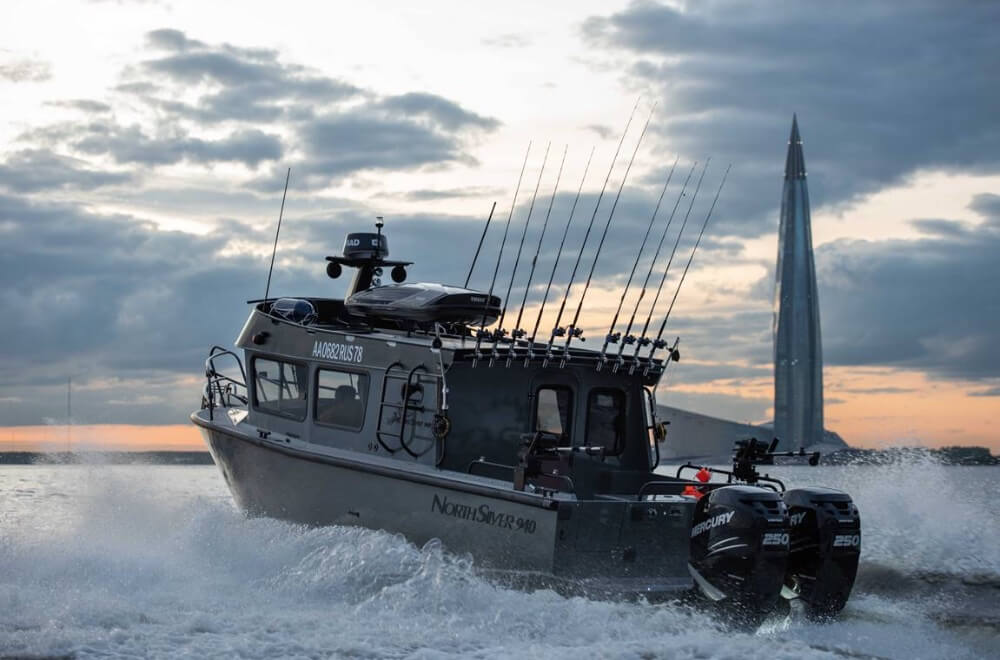 Aluminum boats are better suited for our relatively small and not the cleanest bodies of water, where there is a high risk of collision, for example, with a half-submerged log. Often in such cases, you can get away with only a dent in the case, which then will not be difficult to eliminate.
Speaking about the practicality of metal structures, it should also be noted that this applies not only to operation, but also to production. For many manufacturers, especially small ones, the fact that the metal hull can be easily upgraded is very important, without much effort it is possible to customize the vessels, adjusting them to the needs of individual customers.
We also mention the high environmental friendliness of aluminum. It is believed that modern plastics used in the manufacture of ships are safe for humans. But there are also concerns that this is not entirely true. In the case of aluminum, there is no doubt that no harmful substances are definitely released under the influence of the environment.
Aluminum boats - marine off-road vehicles
Considering all the features listed above, it is not surprising that aluminum is actively used today in the production of watercraft by companies from various countries around the world, including Russia. At the same time, Russian-made models at a lower cost are often not inferior to solutions from foreign manufacturers. Moreover, in some matters they are even more practical. For example, the owner can easily eliminate some technical problems on his own (this feature is generally inherent in Russian technology). An important feature of these vessels is that they are created taking into account Russian realities, often simply unknown to foreign companies.
The merits of aluminum have made it a common material not only for powerboats, but also for closed-cabin fast boats, sometimes also referred to as off-road vehicles. These relatively small, but at the same time quite comfortable vessels are actively used for fishing, just traveling, for professional use.
On the modern Russian market, there are many models of marine off-road vehicles from manufacturers from America and Europe. But most importantly, there are many solutions produced by domestic companies that are not inferior in terms of characteristics to foreign counterparts, but at the same time much more attractive in terms of cost. The history of some of the domestic manufacturers began quite recently, with the release of small motor boats. High-quality and well-thought-out products fell to the liking of consumers, which led to the rapid development of the company and the expansion of the model range.
Vboats Russia
A typical example is Vboats Russia, which manufactures vessels under the Voyager, Fishpro and Volzhanka brands. It began its activity in 2005 with the sale of spare parts and the provision of services. In 2009, the first small motor boat "Volzhanka" was presented, the initial prototype of which was not much different from the "classic" Soviet "Kazanka". This was followed by other more advanced solutions with comfortable cabins, such as the Volzhanka Cabin introduced in 2016 and the Voyager 960 in 2019. Today, the range of products presented includes a variety of models, both the Volzhanka 50 Fish, an open simple and compact motor boat, and an impressive cabin boat Voyager 960, which allows you to make long trips with the whole family.
NorthSilver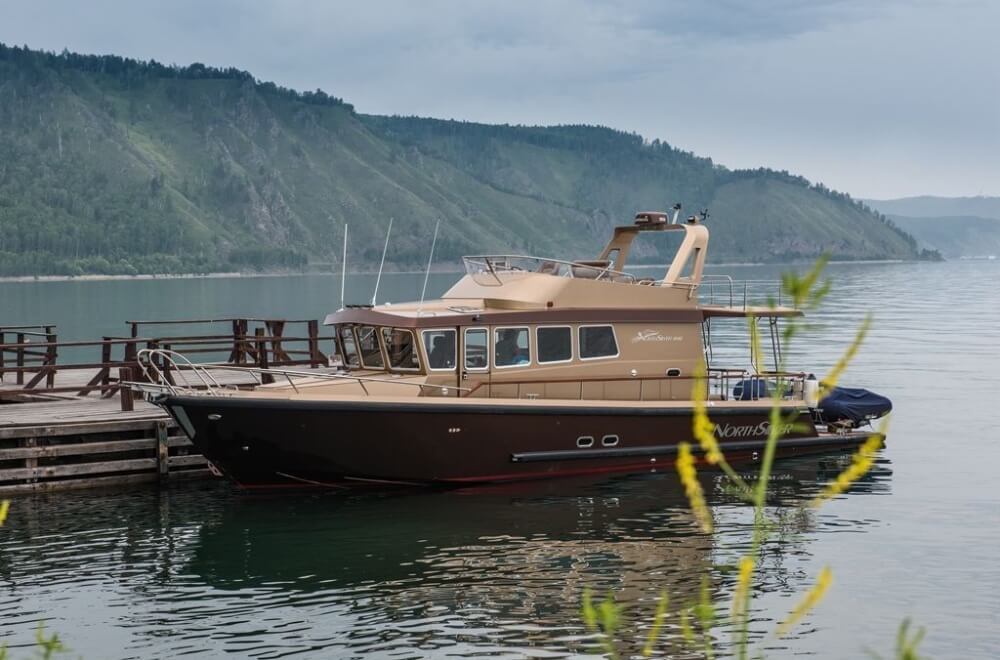 No less interesting are the products of NorthSilver, one of Russia's largest manufacturers of small boats, whose history began in 2001, and mass production was launched by 2003 (initially under a license, but later solutions of our own design appeared). Today the company specializes mainly in aluminum boats, presented in separate series, but also produces plastic and combined boats (aluminum hull with fiberglass finish). Consumers can choose between smaller motorboats like the NorthSilver 470 Fish and NorthSilver 1440 expedition yachts, 14 meters long, equipped with all the necessary and custom-made.
Grizzly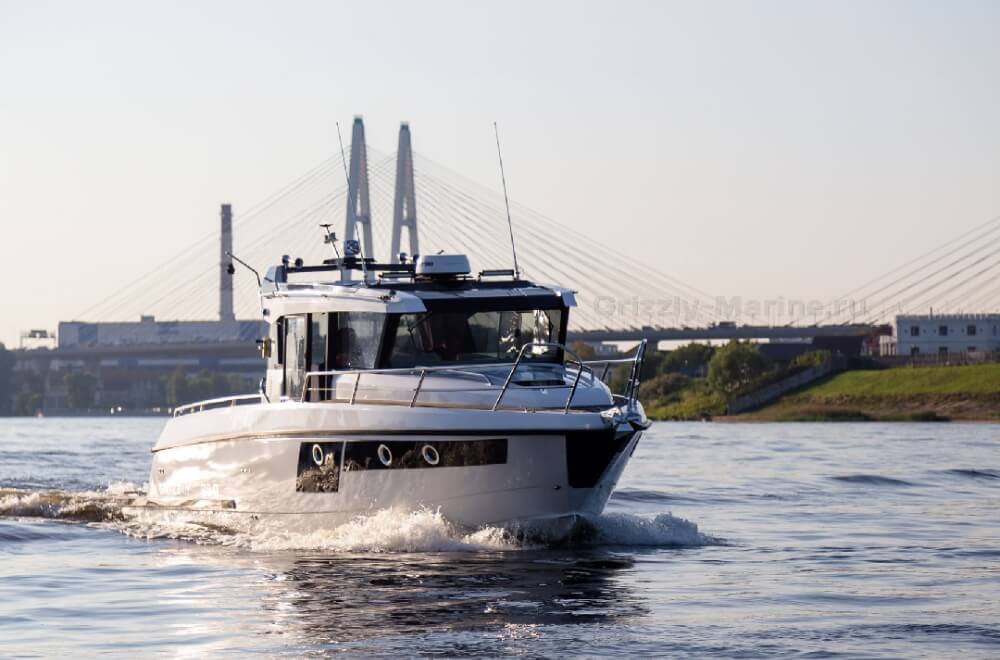 Grizzly, founded in 2006, is another representative of Russian manufacturers of aluminum marine off-road vehicles. Consumers can also expect a wide range here - from the very small Grizzly 470 DC, designed for fishermen and hunters, to the spectacular looking Grizzly 960 Unimog, considered the largest 2-engine boats in its class. As for the Grizzly PRO JET series, it includes models with jet engines. When promoting its products, the company emphasizes its high reliability and the use of the latest technologies in production. With more than 2,500 boats sold by 2019, it can be assumed that Grizzly boats are liked by consumers.
Swift Chaser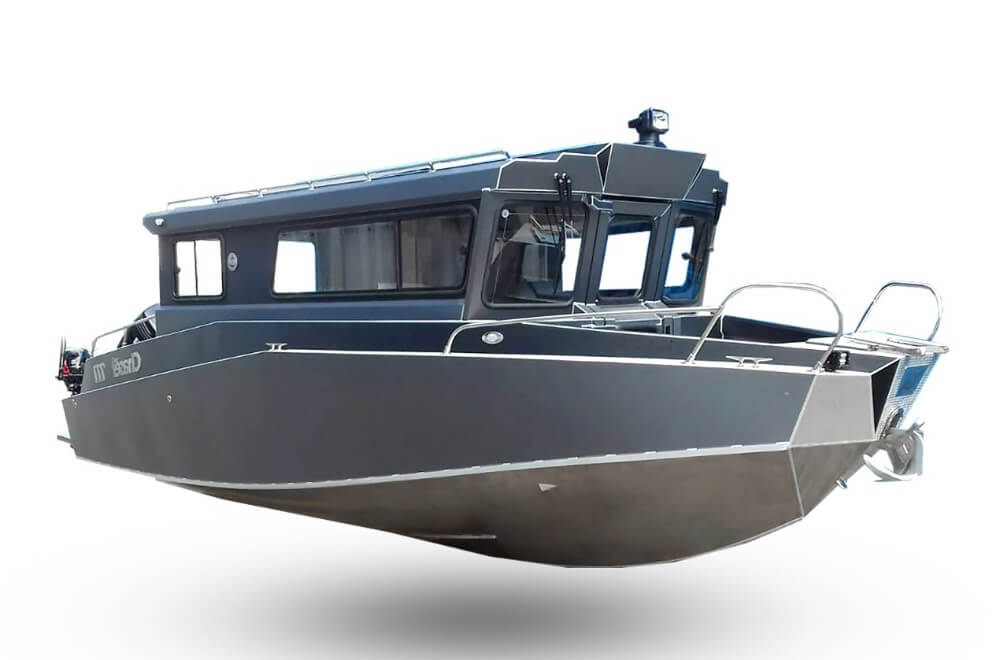 Boats under the Swift Chaser brand are handled by the ASKLAS company, founded quite recently - in 2012. The first prototype of the boat was presented in 2013, and production started in 2014. Today, the company's model range is still not very large, but it includes very interesting solutions that are perfect for both fishing and family vacations. At the time of writing, the most comfortable model was the 7.7-meter Swift Chaser 777, which has a characteristic angular design. At the same time, the manufacturer has already announced more advanced vessels, the appearance of which is expected in the very near future.
"Barents"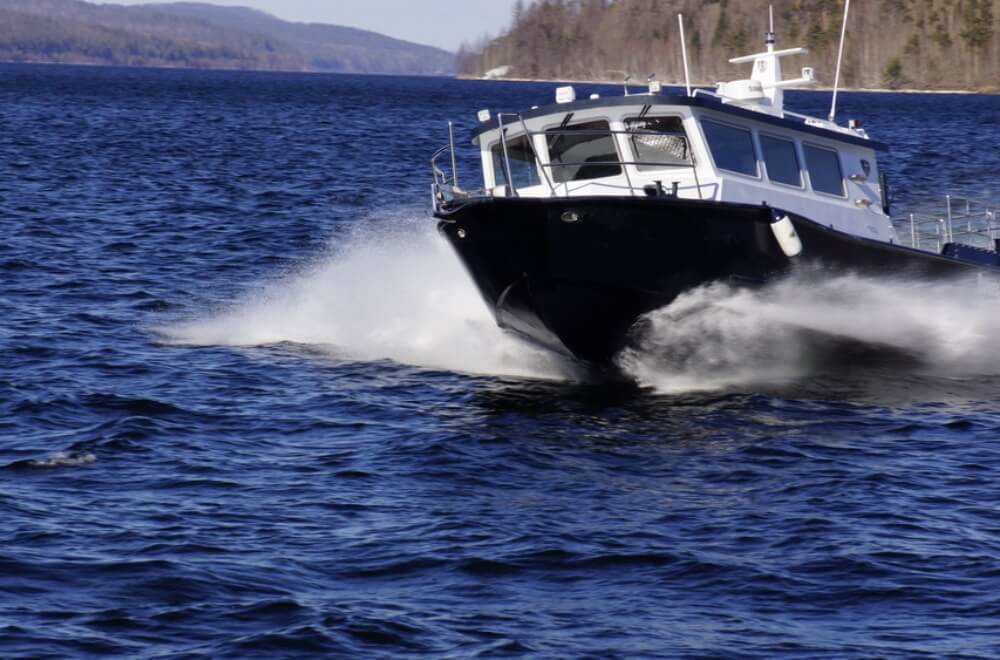 The production of aluminum boats "Barents" is carried out by LLC "Northern Shipbuilding Company". According to the manufacturer himself, the production of these vessels was launched with the participation of specialists from the Netherlands, who helped develop and launch the first projects - this was in 2011. Today, the range of boats produced is not yet very wide, but it already includes both very small boats for fishermen and hunters, as well as 10-meter models, like the Barents-9000, suitable for travel and professional use. It should be noted here that the main emphasis of the company is on the professional direction.
"Firework"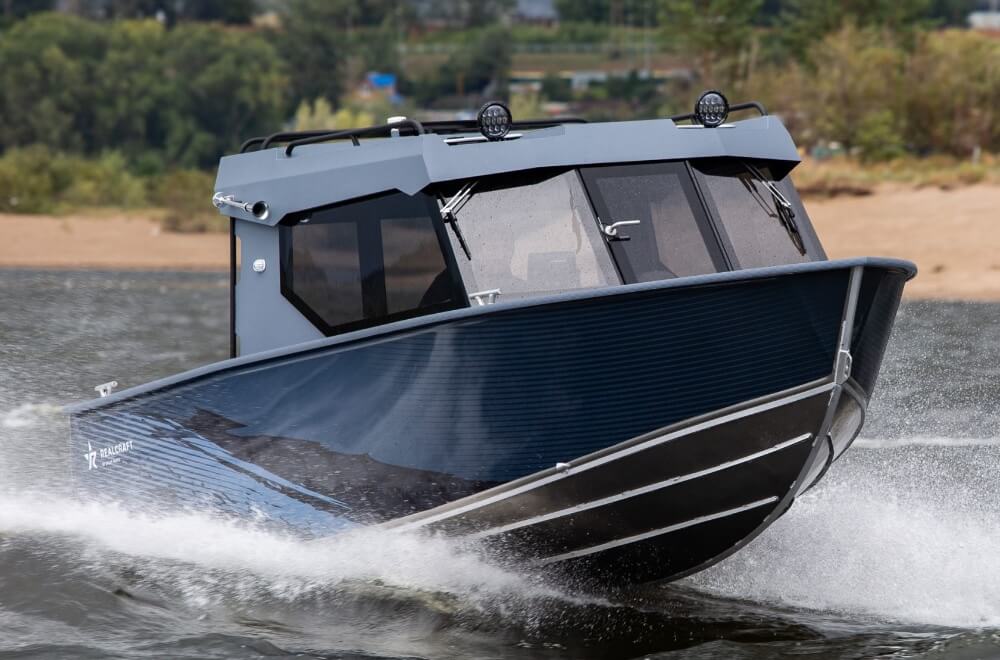 The history of the Salyut plant began in 2004 with the production of a small aluminum boat Salyut-480, conceived as a replacement for Soviet motorboats. A very successful solution with an attractive cost was liked by consumers and sold in thousands of copies. By the way, this model is successfully sold to this day - an updated solution of Salyut-480 NEO. Other more advanced vessels followed, often becoming very successful as well. Today, in addition to the main brand, the manufacturer also uses the Realcraft brand, created specifically to conquer Western markets. The solutions released under it often have a more advanced design and are built using "fashionable" materials.
Wyatboat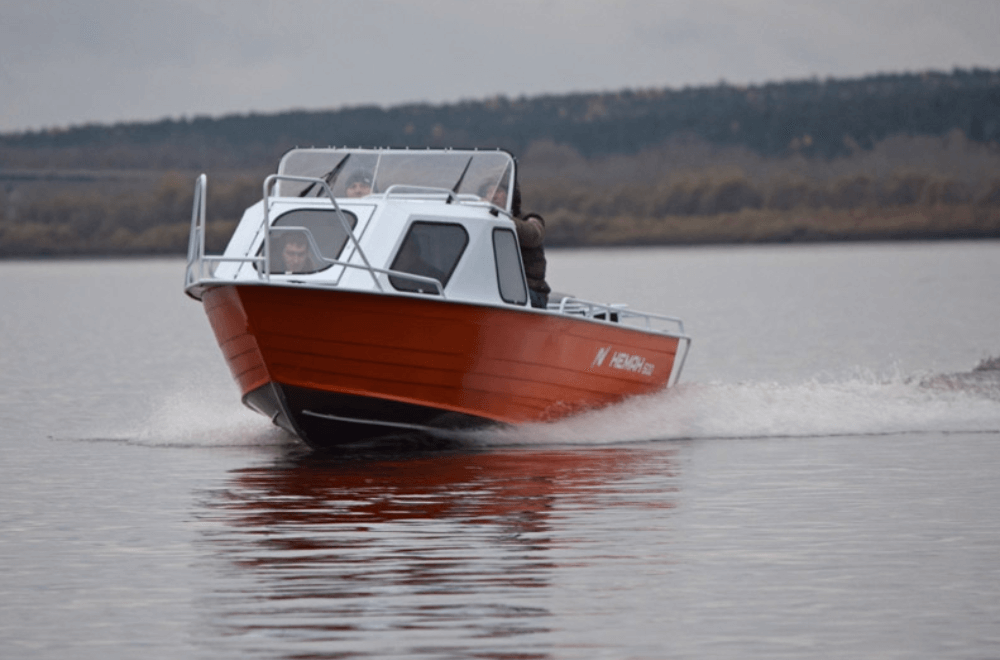 The Wyatboat company specializes in the construction of small river boats, in addition to the main brand, it also uses the Neman brand. The product range does not include impressive expedition yachts, but it presents a wide variety of models designed for recreation, tourism and professional use. Some of the Wyatboat models are positioned as the lightest in their class, the Neman solutions are traditionally simpler, but no less interesting. Most boats are made from aluminium, but there are also plastic and combined models, as well as pleasure catamarans. It should be noted that initially the Wyatboat company, founded in 2002, specialized in plastic motor boats, aluminum solutions appeared later.
---
Naturally, the production of Russian aluminum boats is not limited to the listed brands. And it can be assumed that in the future their number will only increase, especially against the backdrop of growing popularity. domestic tourism. But in this brief review, we have named the most famous, whose product range includes cabin solutions.