The plaintiff in the case for the recovery of debts from the businessman are the structures of the American bank JPMorgan.
The Supreme Court of Gibraltar decided to sell at auction the superyacht Axioma, arrested in March 2022, by Russian billionaire Dmitry Pumpyansky. If the yacht is sold, this will be the first such precedent since the introduction of anti-Russian actions and the arrest of ships owned by Russian billionaires. Previously, Pumpyansky was included in the list of persons against whom EU sanctions were imposed.
The sale of the superyacht will be handled by Howe Robinson and proceeds from the sale of the lot will go to the Gibraltar Supreme Court. Experts suggest that the yacht could have been bought by a Russian businessman using JPMorgan loan funds and secured by the bank. It is possible that the credit organization seized the yacht due to overdue loan payments. The sale of the vessel should bring him out of arrest.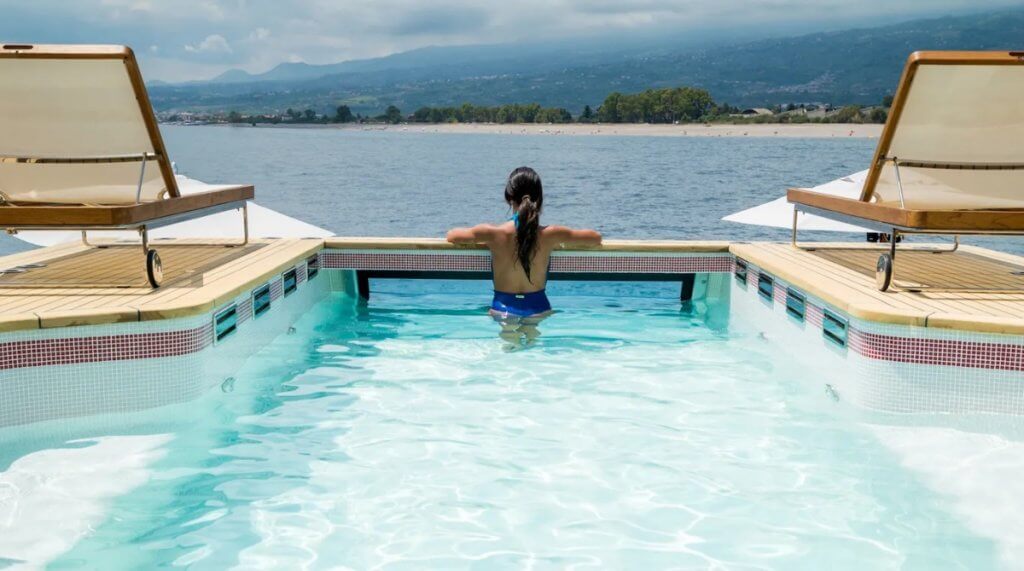 Axioma was built by Dunya Yachts in 2013, originally named Red Square. The vessel is 72.5 meters long and can accommodate up to 12 guests and 20 crew members. The last full-scale reconstruction of the yacht took place in 2020, having received a well-recognized blue hull color. Axioma's interiors have been designed by Alberto Pinto. The yacht is equipped with two Caterpillar ABS engines and is capable of speeds up to 18 knots.
On February 27, Axiomi left the island of Antigua in the Caribbean and crossed the Atlantic Ocean for three weeks, after which she arrived in Gibraltar. The vessel is on the balance sheet of the holding company Pyrene investments, registered in the British Virgin Islands. Pumpyansky acquired Axioma for approximately $70 million.