It became known that the automotive concern MAN Engines over the next five years will supply engines for yachts of the Italian company Azimut Benetti Group.
It is noted that this is the fourth extension of the original contract. In general, relations between the two world giants have existed for more than forty years.
Paolo Vitelli, General Director of Azimut Benetti Group, noted that he greatly appreciates cooperation with the automobile concern and its unique products. At the same time, Matthias Schreiber, head of the engine department at MAN, also sees a harmonious alliance in partnership with the Italian company, as he is sure that their engines are ideal for Azimut Benetti yachts and for the main mission of the shipyard - to create reliable, highly efficient, economical and innovative vessels.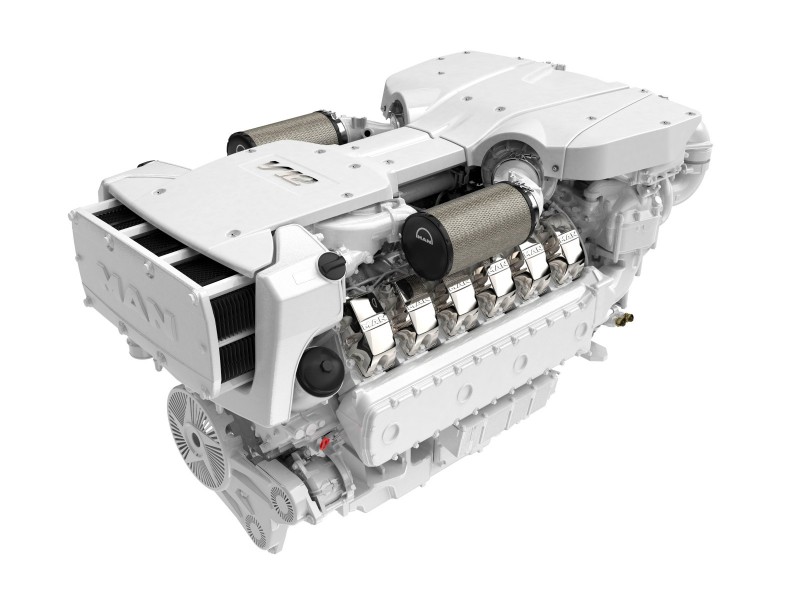 The agreement between the two companies provides for the supply of all types of engines, including six-cylinder V8 and V12 models. The performance range of the motors varies within the i6-800 with 800 hp. (588 kW) up to V12-1900 with 1900 hp (1397 kW). Powerplants comply with current IMO Tier II, EPA Tier 3 and China 2 emission regulations.
Today, MAN engines are used not only in old Azimut models, but also in completely new yachts, for example, Azimut Magellano 25 metri or Benetti Oasis 40 m.