Mercury Marine's V12 Verado is said to redefine performance outboards.
The developers themselves characterize the engine they created only as "charged with the spirit of freedom." Indeed, this is a great solution for anyone who wants to get the most out of high speeds.
According to the creators, they "rethought the very idea of \u200b\u200bpower", reworking the design "from the cylinder block to the propeller." The novelty has a volume of 7.6 liters and is suitable for heavy vessels. This is the first outboard to feature a vertically mounted V12 module. As well as the first outboard engine with two gears.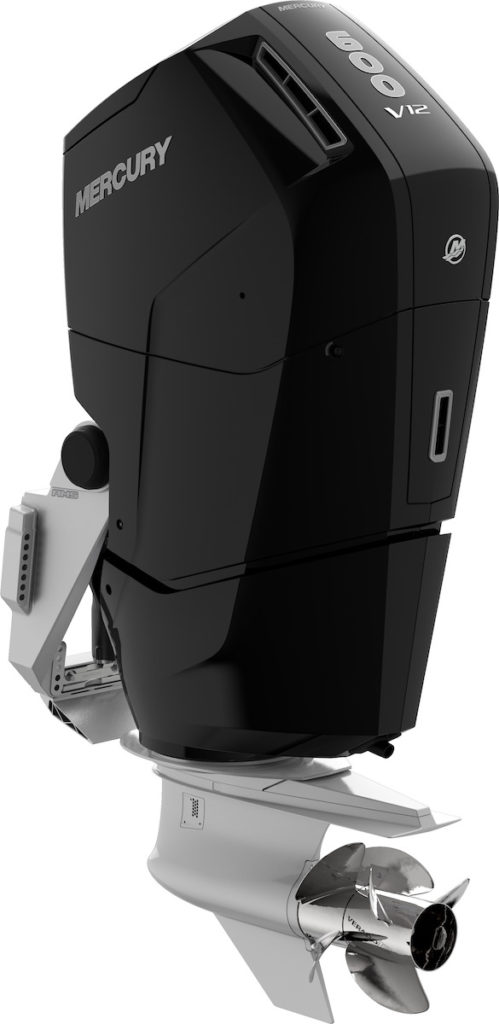 But the innovations are not limited to this. So, there is a rotary gearbox controlled independently of the engine. This allows not only to increase controllability and maneuverability, even in the case of very large boats, but also to simplify the placement of several engines on the transom at once. At the same time, the design of the gearboxes is such as to minimize resistance as much as possible, thereby reducing fuel consumption (this is also facilitated by a special system for optimizing fuel consumption). The V12 Verado features dual counter-rotation propellers for improved handling and acceleration.
It is important to note that the developers paid a lot of attention not only to the "stuffing", but also to the appearance of the engine. The V12 Verado has an impressive design that immediately makes it clear that we are facing a unique model. Customers can choose from four presented shades. It is stated that the engine housing has impressive sound insulation and noise during operation, despite the high power ratings, is minimal.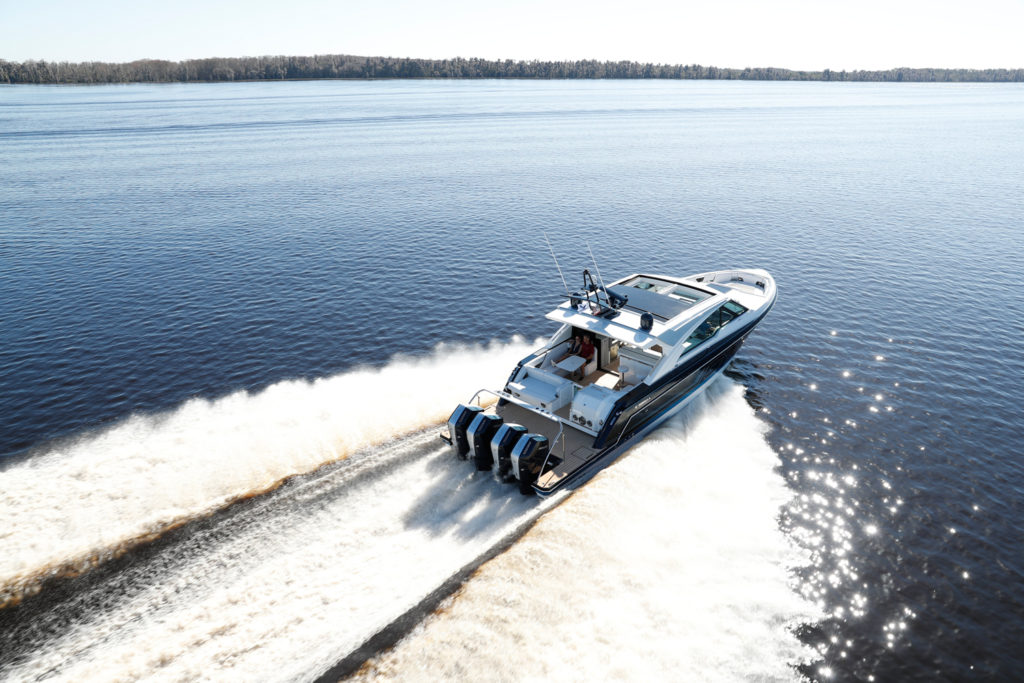 The first reviews of the V12 Verado have already appeared on the Web. So, representatives of the BoatingLab publishing house have already managed to test the novelty in different conditions on five ships, from 12 to 15 meters long. And according to them, the new product provides a feeling of power that no other outboard model gives.