The vessel can use electric-diesel mode with a range of up to 7,600 nautical miles.
The Baglietto shipyard, based in La Spezia, Italy, has launched the first T52 yacht equipped with a hybrid propulsion system. The vessel can select several sailing modes with a focus on reducing the environmental impact.
The T52 can operate in electric-diesel mode, achieving a range of 7,600 nautical miles with up to 10 hours at anchor using the battery. A pair of MTU 16V2000M86 engines allows the yacht to reach speeds of up to 17 knots and a range of 3,600 miles in classic mode.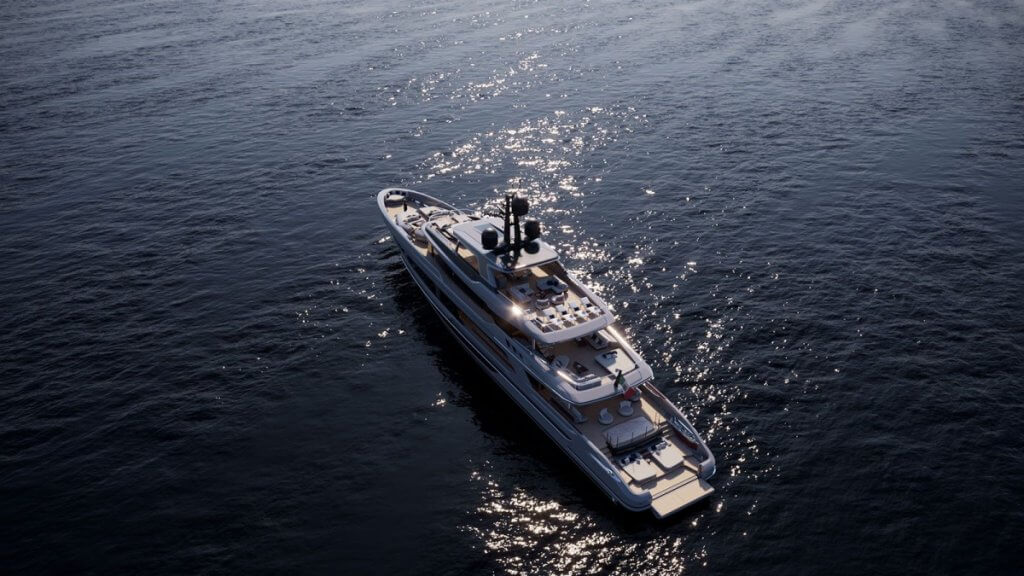 "Hull No. 10238 is the first model in this line to mount a hybrid propulsion system, marking a crucial step also in terms of research and development in our shipyard's path towards sustainable yachting – a path Baglietto is pursuing with firm determination," comments Fabio Ermetto, Baglietto's CCO.
Francesco Paszkowski designed the yacht's exterior and FPD, in collaboration with Margherita Casprini, designed the interiors.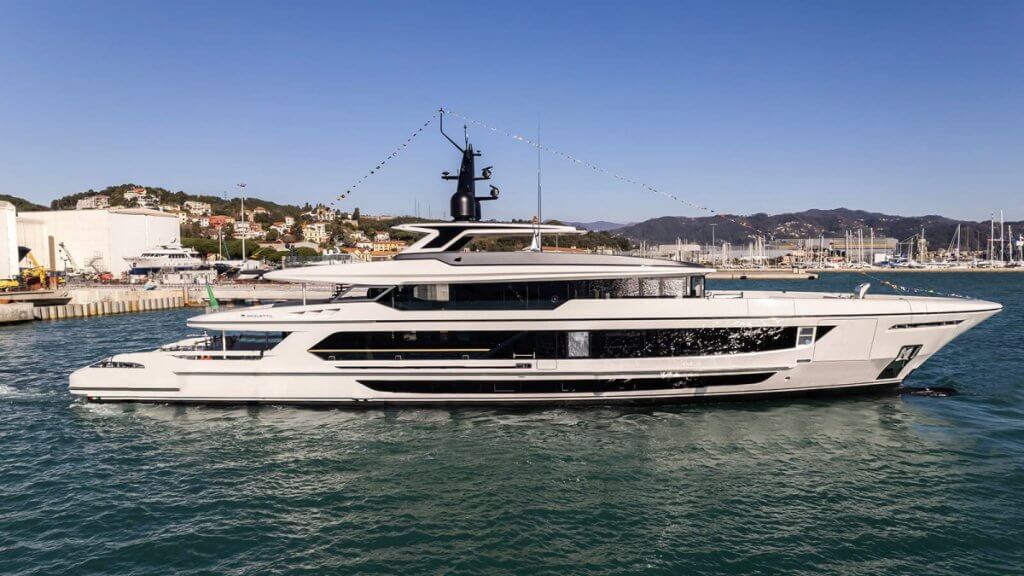 The T52 has a large beach club on three levels and a pool, which turns into an additional deck surface thanks to the movable floor. The upper deck has a seating area and a 24-meter sunbathing terrace.