The interiors were created by Dölker + Voges.
Germany-based Lürssen Shipyard has announced the launch of Project 1601, a 90-meter yacht. Espen Aino, who has already worked with the yard on the 70.7-meter Skat, designed the vessel's exterior.
The Project 1601 with reverse bow features narrow rectangular windows and greenhouse-style glazing on the upper deck. The yacht was first unveiled in Rendsburg in the spring of 2020 and is noted by experts as a vessel with "striking design and unusual features," which are "dominated by flat surfaces, straight lines and angular features."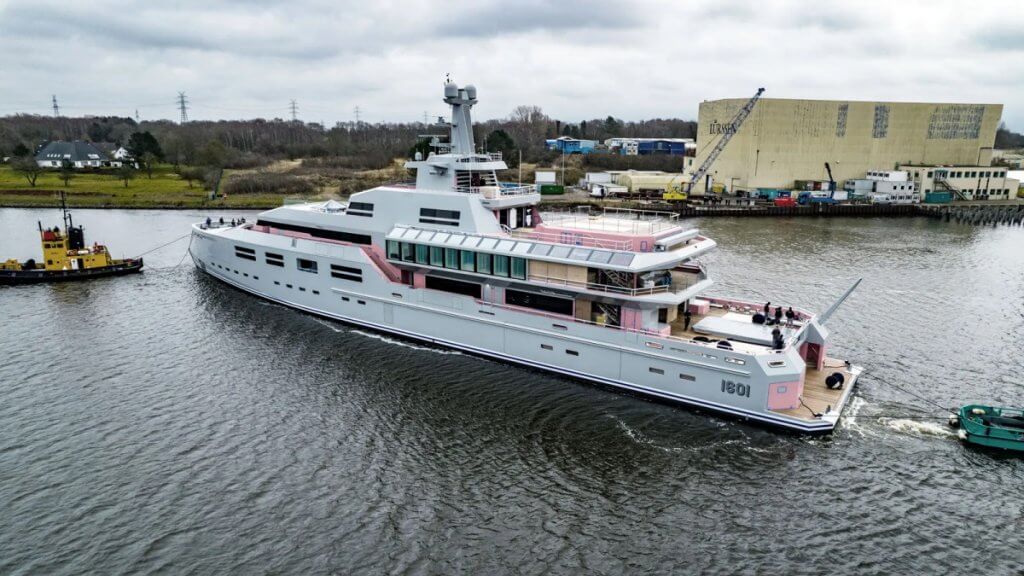 The interiors of the superyacht have been created by Dölker + Voges. It is known that they will generally follow the exterior design.
In Lürssen's portfolio, the presentation of Project 1601 is the second in a week after the yard unveiled the 145-meter yacht Project Luminance. The Lürssen team is also working on the 122-meter Project Jag (to be delivered by the end of 2023) and the 142-meter Project Alibaba.
Credits: Steffen Mayer/Superyachtblog