This autumn, in the port of Riga, by order of Smart Island Riviera, the construction of a unique ship Canua Island began, presented in the form of a large floating island with its own beach club and swimming pool.
The total area of the vessel will be 1,700 square meters, length - 41 m, width - 31 m, hull weight - 165 tons. Up to 400 people can be on the deck of the ship. In the near future, a unique object will moor on the French coast, not far from Cannes, on the Riviera.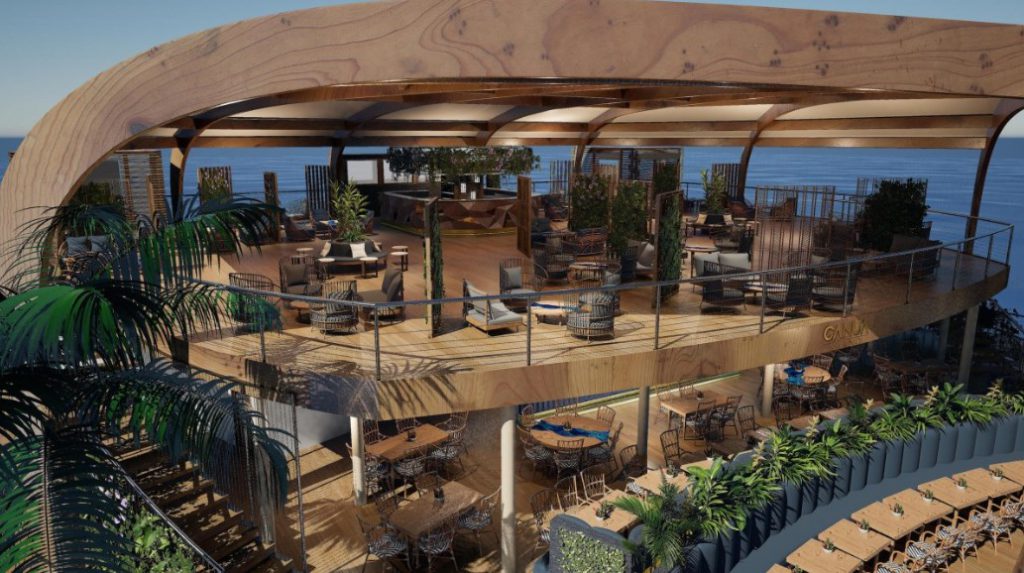 The floating island, which is being built by the Latvian shipyard Latitude Yachts, is the first ship of its kind in the world. The head of the French company Smart Island Riviera, Mark Odino, noted that the ship will be used mainly for various events. It is also planned that the ship will receive hundreds of guests daily as a beach club.
Odino stressed that in the near future the company plans to build and open several more luxury floating sites around the world. The goal of Smart Island Riviera is to offer customers a high quality, technically innovative product, but at the same time, characterized by simplicity and maximum comfort.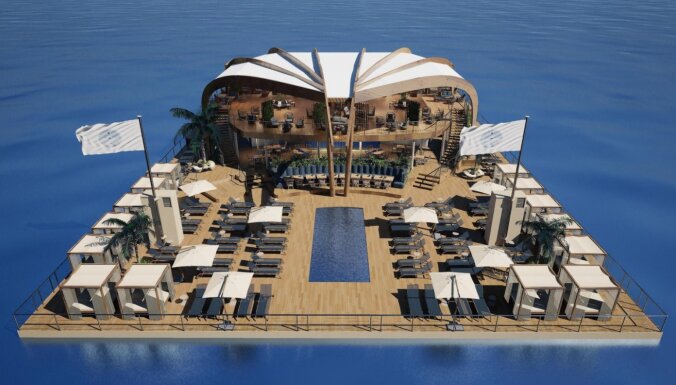 At the moment, work continues on equipping Canua Island. Latitude Yachts specialists are completing the installation of the superstructure, setting up the operation of all mechanisms and components, and finishing the exterior with wood. It is planned that next spring the ship will be sent to the coast of France, where the work on interior decoration will be completed. In the summer of 2021, the floating Canua Island will be able to welcome its first guests.