The Italian studio PierLuigi Ausonio created the naval architecture.
Italian shipyard Benetti has announced the launching of the B.Now 50M with Oasis deck. The vessel was named Alunya. Two months earlier the shipyard launched the first yacht in the series, named Lady I. She is scheduled for delivery in late July 2023.
Alunya, built in steel and aluminum, is actually the sixth B.Now yacht. At the same time, it is only the second vessel to be equipped with Benetti's signature Oasis deck.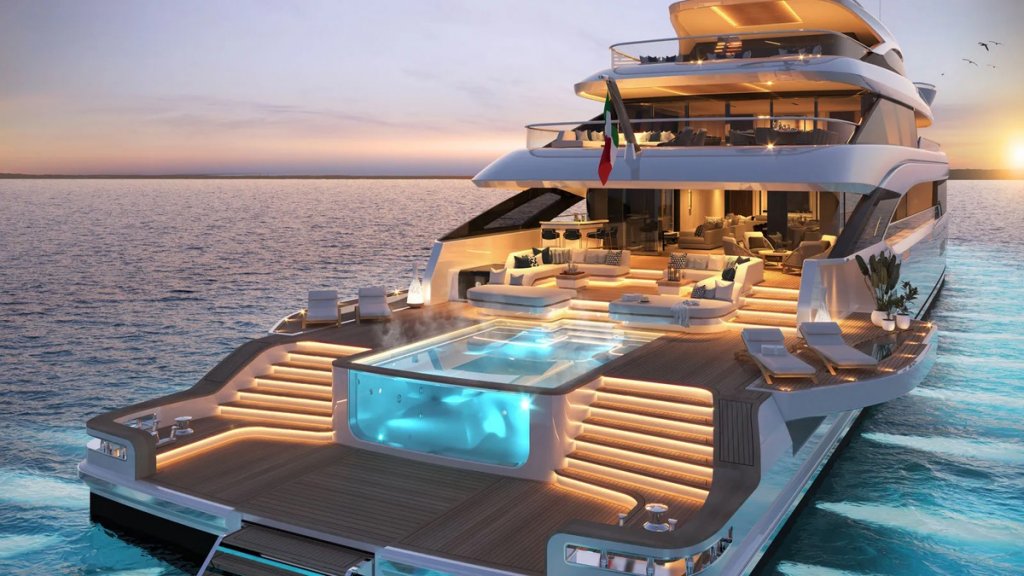 The designers of the new yacht worked closely with the experienced owner to fulfill his configuration wishes. As a result, the ship has a suite on the main deck and five guest cabins on the lower deck. Alunya can accommodate up to twelve guests and ten crew members.
The vessel's exterior was designed by British studio RWD, who also worked on the signature Oasis Deck. The traditional B.Now series stern has been replaced by two hydraulic winged terraces to port and starboard.
The beach club has been enlarged to 36 square meters due to the extended deck width. Large lounge chairs, an infinity pool with clear walls, and a 270-degree view of the outdoor living area from the stern complete the space.
"The B.Now 50 is certainly one of our most popular models, and adding the Oasis deck has allowed us to offer new features to all owners who love close contact with the sea," commented Benetti chief operating officer Sebastiano Fanizza.