The billionaire was spotted with a girlfriend aboard a sailboat in Mallorca.
Amazon billionaire founder Jeff Bezos was spotted with his girlfriend Lauren Sanchez on his new yacht Koru, valued at nearly $500 million.
The yacht was delivered to her owner this week after several lengthy delays, including a minor dispute in the Netherlands. Photos posted online show the yacht's happy owners sunbathing on deck.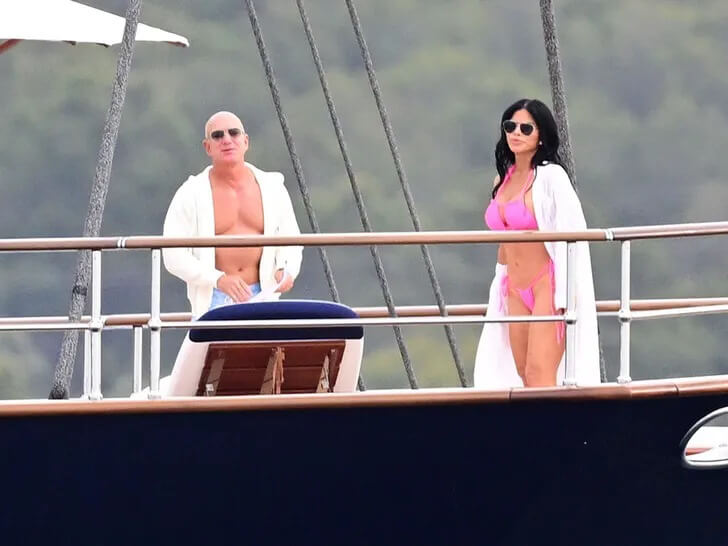 Bezos and Sanchez boarded the giant three-masted ship Koru for their first cruise in Mallorca, Spain, basking in the Mediterranean sun.
Sanchez, 53, showed off her trim figure in a pink bikini and white cape, while Bezos, 59, was pictured in blue swim trunks and a cream jacket. The couple, who began dating in 2019, embarked on their maiden voyage on a yacht that is considered the tallest sailboat in the world at 230 feet.