The project is an "innovative" yacht focusing on sustainable development and environmental protection.
Italian shipyard Ferretti Group continues the construction of CRN Project Maranello. The hull of the 67-meter vessel, due to be launched in 2024, has been delivered to the Ferretti Group Superyacht Yard in Ancona.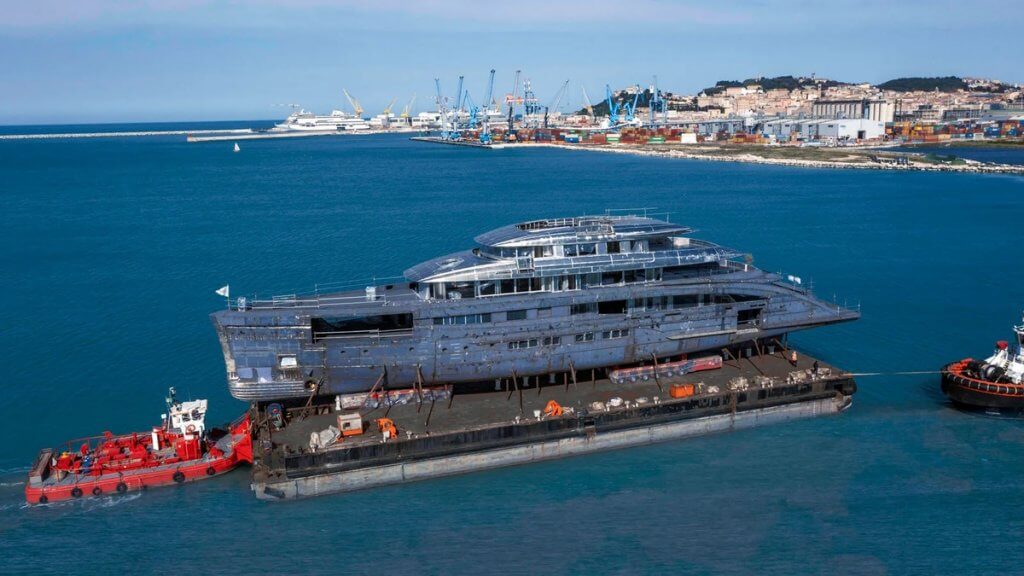 Hull painting and rigging, equipment, on-board systems and interiors will be done shortly. The Nuvolari Lenard studio worked on the exterior of the yacht. The published photos of the boat delivered for further works show an elegant profile, a long row of windows and a gentle slope leading to the beach club area.
Once completed, the yacht will accommodate up to 14 guests and 17 crew members. CRN Project Maranello is an "innovative" yacht focusing on sustainability and environmental protection. The vessel has a hybrid propulsion system to save fuel and increase energy efficiency.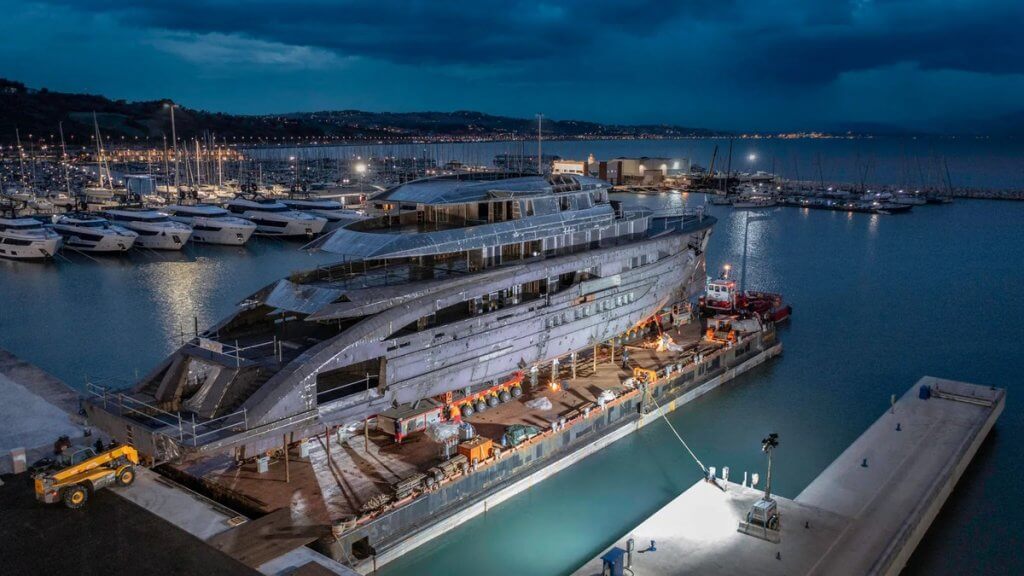 In the portfolio of the Ferretti Group-controlled CRN brand, the new yacht joins the 85-meter CRN 144 and the 70-meter CRN 145 - currently also under construction at the Ancona shipyard. In addition, the shipyard is working on Custom Line Navetta 50, Riva superyachts over 50 meters and the new Pershing 140 series hulls.