Portofino, Saint-Tropez and Ibiza are just a few of the cool destinations where the world's richest people can't wait to return.
Whether it's date ideas, fancy outfits, adventures or vacations, Instagram users have long established this platform as a place to look for inspiration. And as the world struggles to recover from an ever-increasing global pandemic, enjoy a few Instagram-worthy destinations.
Saint Tropez
In the Provence-Alpes-Côte d'Azur region in southeastern France, the beautiful city of Saint-Tropez has been popular since the 1960s with artists and the wealthy from all over the world. It is now known for its bustling beaches, nightlife and expensive yachts, but only about a century ago it was tiny fishing villages.
Saint-Tropez is an ideal place for windsurfing, sailing, canoeing and other water sports, with its large number of beaches, each about 30 meters wide.
This place gained the greatest popularity thanks to the film "And God Created Woman" with Brigitte Bardot.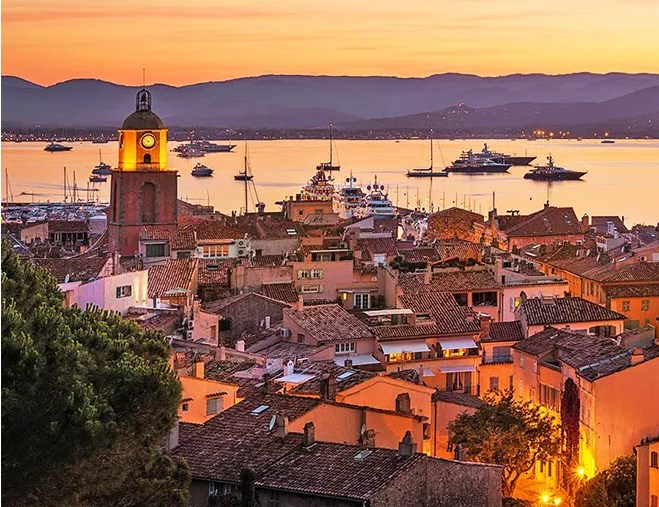 Antibes
The resort town of Antibes is located between Cannes and Nice on the French Riviera. It is famous for its 16th-century ramparted old town with the star-shaped Fort Carré. Lavishly dotted with stately villas, Antibes borders the chic resort of Juan-les-Pins, which hosts the Jazz à Juan music festival in a pine forest. Also here you will see many luxury yachts moored at the Port Vauban marina.
Ibiza
Considered one of the Balearic Islands and Spain's Mediterranean archipelago, Ibiza is well known for its perfect balance of countless European nightclubs, hotels, bars, shops, quiet villages, yoga spots and beaches in sandy coves surrounded by pine hills.
Shop for the quirkiest fashions and one-of-a-kind jewelry with delicious local food stalls and live entertainment every Wednesday at Es Canar. Or visit one of Ibiza's most vibrant daytime parties, Bora Bora, for the perfect combination of music, leisure, drink, relaxation and water sports.
Sardinia
Sardinia will surprise you with its beaches, mountain trails and thousands of mysterious Bronze Age stone ruins. This Italian island has been influenced by Arabs, Greeks and Catalans, as well as many other cultures, throughout its rich history.
Sardinia is famous for its architecture, food, culture and heritage. Be sure to visit the picturesque town of Ozieri, the atmospheric cliffside ruins of Tharros, and the fragrant San Teodoro. It offers a wide variety of local delicacies, including mixed shellfish dishes with ice cream, as well as the famous local fish suppa.
Portofino
In Portofino, pastel-coloured homes, high-end boutiques and seafood restaurants border the Piazzetta, while a small cobbled square overlooks a harbor filled with superyachts.
Once a modest fishing village southeast of Genoa, Portofino is known for its 16th-century fortress, with museums, luxury shops, panoramic views of the city and the Ligurian Sea, and plenty of outdoor activities.
Photo: depositphotos.com.