The port is planned to be rebuilt into a large-scale marina with a yacht club, sailing and diving schools, restaurants and shops.
After an international public tender, the Cypriot authorities reached an agreement with the Kition Ocean Holdings consortium, consisting of a Cypriot and Israeli company, for the reconstruction and operation of the historic port and Marinas in Larnaca.
It is expected that construction work on the project will begin in April this year and be completed within 10-15 years. The cost of the project is estimated at about 1.2 billion euros.
At the moment, Kition Ocean Holdings is opening an office in the city and looking for employees to work on the project. The general director of the consortium, Panos Alexandru, noted that at the first stage, 15 administrative staff and 15 managers will be required.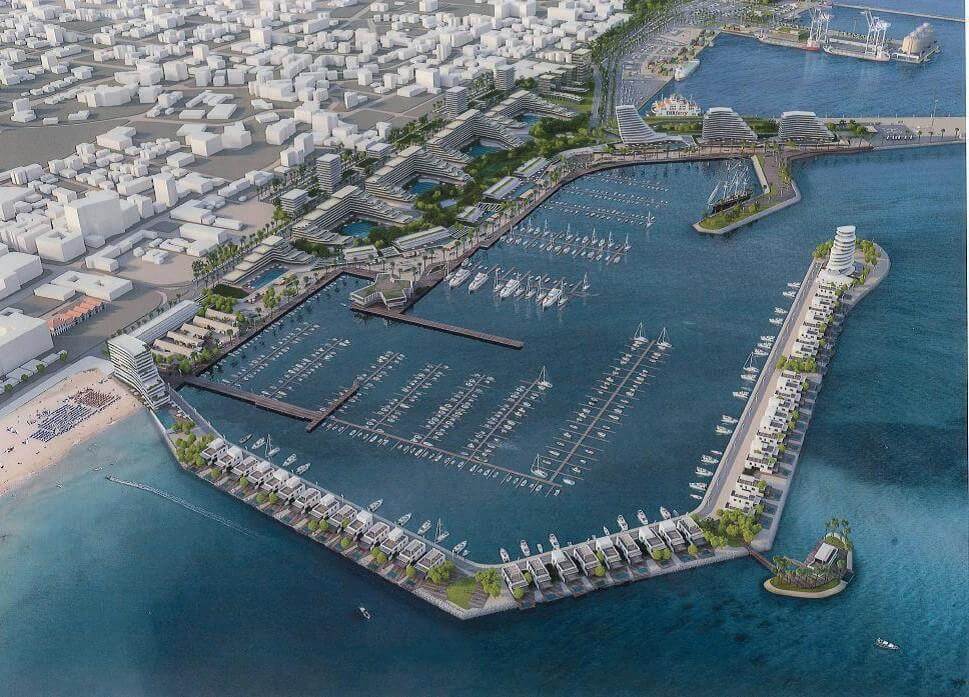 According to the development program, which was presented to the public, the modernization of the port will take place in four stages. The first will last five years. It includes the expansion of the road network with the creation of a new road that will connect Athinon Street with Famagusta Street, the reconstruction of the coastal pedestrian zone, the greening of avenues, the reconstruction of the existing marina, the construction of the Marina Yacht Club with offices, cafes, venues for events, sailing schools and scuba diving, nautical shops.
At the second stage, it is planned to build an educational center with an area of about 20,000 square meters. m, where university lectures and various research activities will be held. The port area will expand and improve existing storage facilities and create a safe area for high quality yacht repairs.
The third phase, which is expected to begin before the 10th year of the project, will build 45 luxury villas on a new breakwater with their own private berths. On the same breakwater, it is planned to build a modern luxury residential building-lighthouse, from all the apartments of which a 360-degree view will open.
The final fourth stage involves the construction of the western part of the project, which will consist of several office buildings, parking spaces, studios and small apartments suitable for students or people who regularly visit Larnaca for work.
It is expected that the country's revenue from the implementation of this program will amount to 19.6 billion euros. The project will create about 4,000 new jobs in addition to other temporary jobs.