Designed by Designworks, the yacht features a flat hull with a light superstructure.
Automobile concern BMW has presented a 13-meter fully electric yacht with zero emissions. Project Icon is a cruising boat capable of speeds up to 30 knots.
BMW is partnering with boat manufacturer Tyde on the project. The Icon is positioned as the "first battery-powered seagoing vessel of its kind" without exhaust fumes.
Designed by the German studio Designworks, the yacht features a flat hull with a lightweight superstructure. Modern LEDs on the bow and stern give the boat a futuristic aesthetic, while wide glass panels provide sailors with uninterrupted visibility.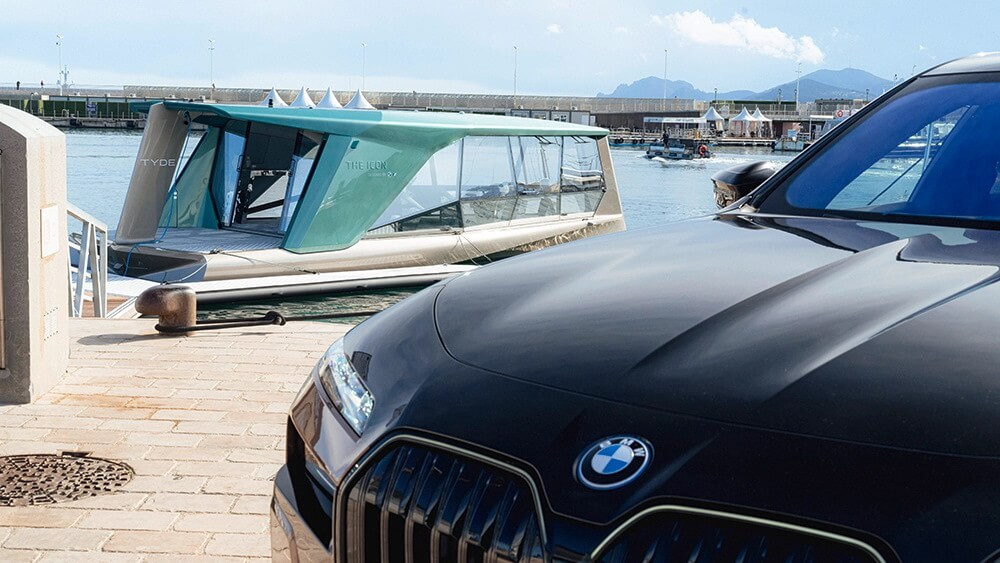 A BMW spokesman noted that the boat's smooth-running wings reduce energy requirements by 80%. The ship is equipped with 100 GW electric engines and can cover up to 50 nautical miles at a cruising speed of 24 knots.
Icon is 4.6 meters wide. The boat has an extensive aft entertainment area, a lounge with designer furniture, 360-degree swivel seats, and an infotainment system. A 32-inch touchscreen display mimics the BMW iDrive operating system. In addition, the boat is equipped with the revolutionary Dolby Atmos sound system.